Priscilla Presley Plastic Surgery - The Real Truth
Published Thu Dec 26 2019 By Travis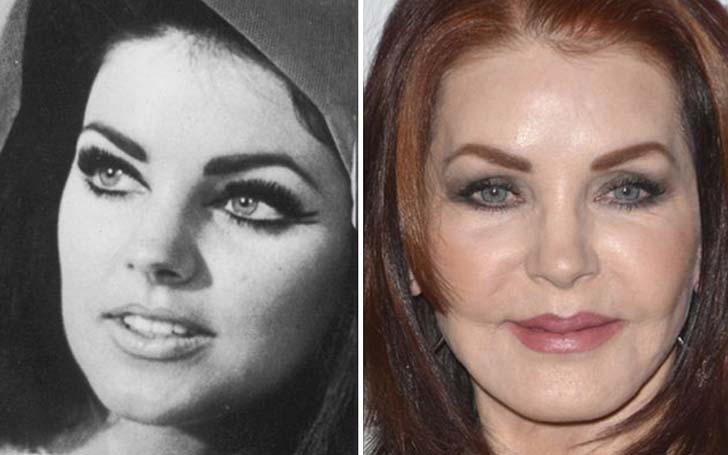 Priscilla Presley was the wife of Elvis Presley for over six years before the couple decided to go their separate ways after their affairs came to light. Elvis Presley was the greatest performer of his generation, and to this day, the singer is considered to be the greatest of all time due to the influence and impact he had on the culture then and now.
Elvis is the highest-selling solo artist of all time, the music of the singer is consumed better than most modern artists. There is something to be said about the singer using R&B and Blues, a piece of African-American root music, and becoming a household name while people who started the genre never even got a single percent of his fame, but it's a topic for another time.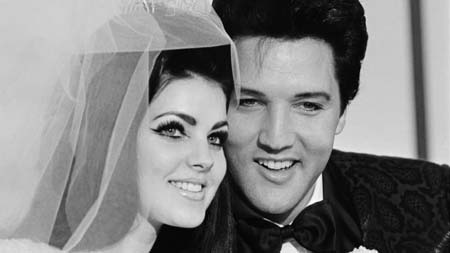 Priscilla Presley and Elvis Presley were married in 1967.
Source: Biography
The life of Elvis probably seemed perfect, he was adored by the masses, and there was more money in his account than he could ever spend. Elvis and Priscilla Presley were married in 1967, but the relationship did not last long. Priscilla still keeps her former husband's name, and in recent years, the mother of two has been getting all the attention because of the way she looks now. Her face and the obvious botched plastic surgery are the talks of all the fans, and it resulted in the former wife of Elvis Presley facing some harsh internet comments.
Priscilla Presley Plastic Surgery – She Confirmed Getting Plastic Surgery
Priscilla Presley got cosmetic surgery work done on her face.
Source: Celebrity Plastic Surgery
There is no hiding the obvious plastic surgery on Priscilla Presley; she cannot even hide the fact she got plastic surgery like most other celebrities to try their best to do. While most Hollywood stars are not so open about the work done on their face or body, Priscilla Presley, by the fact it cannot be hidden, is open about her cosmetic surgery.
While most other celebrities try their best to look perfect or damage themselves and test the hands of time, Priscilla failed miserably at the whole thing and is now left with a face that looks pretty scary. Let's learn about Priscilla Presley's plastic surgery.
Priscilla Presley got Silicone Injected into Her Cheeks
Priscilla Presley got silicone injected into her cheeks to bring them out more.
Source: Pinterest
With age, the muscles on the cheeks start to retract, and the cheeks start to appear saggy; this is the natural way everyone's body works, and the hand of time was moving fast for the beautiful Priscilla Presley wanted to relive her past days of fuller cheeks.
The former wife of Elvis Presley went to a surgeon to get some filler on her cheeks, and the doctor injected her with silicone. The final result was less than desirable as the cheeks appeared puffy all over the place, and instead of former days of glory, the horror of a botched plastic surgery reared its head.
Also Read: The Witcher - Yennefer Actress Anya Chalotra "Felt Inferior" Using Prosthetic
When asked about the way she looked by the fans and the media, her spokesperson of, Priscilla, talked about her being a victim of a phony doctor. "Priscilla Presley was one of many documented victims of Dr. [Daniel] Serrano. An investigation, which uncovered his misconduct ultimately leads to his imprisonment. Ms. Presley dealt with this matter years ago, and everything is now well."
Priscilla Presley's Mouth Appears Stretched
Priscilla Presley got her lips stretched beyond the point of recognition.
Source: Pinterest
Maybe the appearance is due to the actress'sPresley's botched cheek work, but the thing is, her mouth appears unusually stretched. The whole thing gives her a weird look of puffy cheek and wife stretched lips. There does not appear to be any filler on her lips, but Priscilla has gone under the knife to get her lips a little wide. But the actress does not seem to catch a break when getting a good plastic surgery.
Did Priscilla Presley get a Nose Job?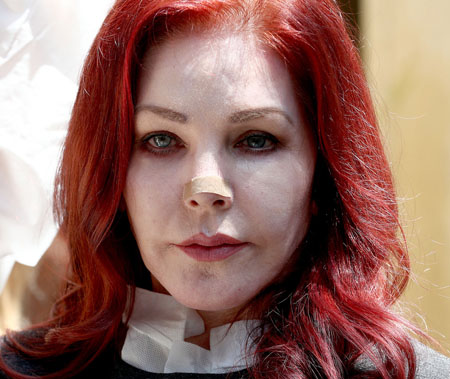 Priscilla Presley seemingly got some work done on her nose.
Source: Pinterest
As per Isuwft, though Priscilla Presley never said she got some work done on her nose, there does appear to be something fishy about her nose. During her younger days, the actress possessed a narrow nose with the tip appearing to be a little fat. Now, they appear slightly upward sloping with her nose being a point and the bridge of her nose appears narrower.
Before you leave, make sure to visit Glamour Fame to be in the know of all the happenings in the world of show business.
-->