Priyanka Chopra-Nick Jonas Profile Taken Down By New York Magazine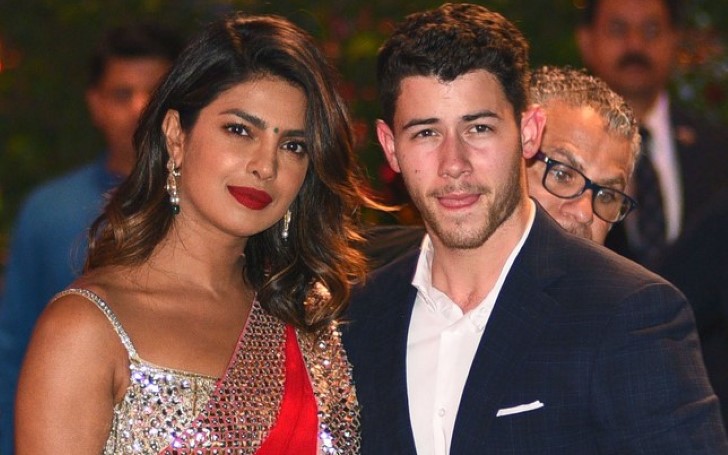 A website, The Cut owned by New York Magazine took down the profile of the most talked celebrity of now, Priyanka Chopra and Nick Jonas.
Many of the fans of Priyanka Chopra and Nick Jonas are excited about their dating life and their wedding.
The couple's wedding just lit the sky with fireworks. The new husband-wife pair is not known to be subject of controversies besides their age gap of 10 years.
You Might Also Like: American Professional Wrestler Nikki Bella Date With "The Bachelorette" Star Peter Kraus
Nevertheless, it did not stop, The Cut owned by New York Magazine accusing the international star, Priyanka Chopra of being a ''global scam artist.''
The magazine, in the first place, wrote an article which was holly sexist, racist, and sophomoric. The article claimed that Priyanka who is already a star of Bollywood was obsessed with breaking into Hollywood. It also mentioned that Chopra seduced Nick in order to raise her profile.
After the magazine has taken down the couple, many of their fans blasted upon the writers and the magazine.
The author mentioned Nick stating, ''All Nick wanted was a possible fling with Hollywood's latest It Woman, but instead, he wound up staring straight at a life sentence with a global scam artist.''
The author added, ''I am not saying this to shade Jonas, but the guy's career peaked a while ago. He is a B-list musician with a devoted but niche following. Chopra isn't exactly marrying "up" in terms of celebrity status.''
The worst of all, the writer makes the joke of Jonas being the victim of Priyanka's feminine wiles. As per the article, Chopra arranged a management team in order to build a relationship with Nick.
Furthermore, their wedding is claimed to be unreal only because their marriage was sponsored by Ralph Lauren and the Google Pixel 3. The article added more, ''literally every celebrity uses their wedding as an opportunity to snag endorsement deals and publicity.''
All these sexist, racist, and xenophobic words were written by Mariah Smith. Smith is an African-American writer and producer.
Also Read: South African Singer Kelly Khumalo is Finally Engaged To Chad Da Don
Many of the couple's fan blasted over Smith for such article.
Later, The Cut published an apology stating,
''Upon further editorial review, we found this story did not meet our standards. We've removed it and apologize.''
After all such issues, the article is deleted from the website. Earlier, they were confirmed as husband and wife status with photos.
-->