'Queer Eye' Star Jonathan Van Ness Displays Appreciation Towards His Mom For 'Raising An LGBTQ Child In Small Town America'
Published Tue May 14 2019 By Tess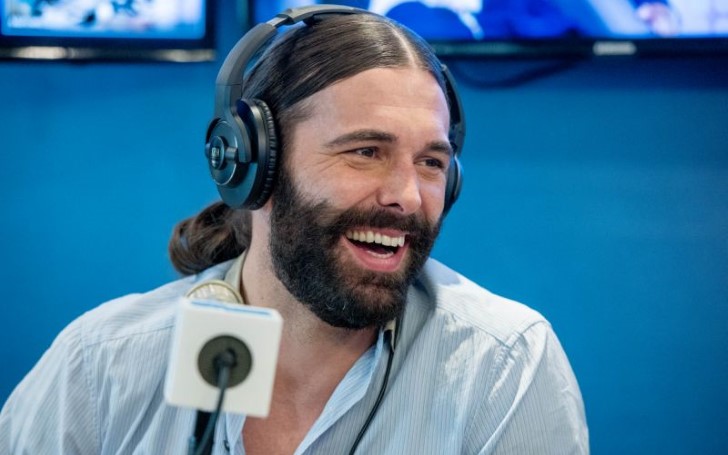 'Queer Eye' star Jonathan Van Ness pays tribute to his mom for 'Raising An LGBTQ Child In Small Town America'.
Jonathan Van Ness paid a tribute to his mom on Mother's Day displaying his appreciation towards his mom Mary Winters, for her open-mindedness and the fact that she's always loved him for exactly who he is.
The Queer Eye star took to Instagram to thank his mom for her love and support with a picture of his mother alongside a caption, "Thanks so much Mom 💕 raising an LGBTQ child in small-town America wasn't easy but you always loved me fearlessly."

The actor further acknowledged the glory of the Mother's Day which can be tough for many people, along with the fact the Mother's Day is so much more than the mere celebration of all the mothers.
"If this is a tough day for you anyone reading this, know this is a day for celebrating nurturing & maternal energy. Not all moms have to be biological moms, there is something everyone can celebrate within themselves today & everyday."
Don't miss: Queer Eye Star Jonathan Van Ness and Boyfriend Wilco Froneman Break Up
Van Ness is quite generous when it comes to appreciating the presence of his mom in his life as he frequently posts pictures with her, including an adorable one of them standing amid a variety of pumpkins on Thanksgiving last year with a caption "Thanks Mom 🙏🏼🍁."

Similarly, in an Instagram tribute, posted last year on Mother's Day, the grooming expert called his mom "the strongest person I know."
Van wrote, "Everyday I'm grateful to have you Mom. You've taught me how to overcome, you're the first person I call when I need serious advice, you're the strongest person I know. I love you so much."
Read more: Saturday Night Live: Pete Davidson Opens Up About Living With His Mom
Van Ness has been very open about his sexuality and the less-than-accepting attitudes of the people he grew up around in the past. In his recent Instagram posts, the actor explains the unaccepting and mean people he came across. In an interview published last June in Vulture, Van Ness revealed:
"Where I come from, I have had people my entire life tell me to my face, 'I don't agree with your lifestyle. You should never be able to be married. You're a f****t. Pushed down the stairs, 'f****t' spray painted on my car. When I say chased around with pitchforks, I'm halfway kidding."
Likewise, earlier when Van Ness' mom appeared on his podcast, Getting Curious, the two of them talked about Van Ness being bullied as a child.
Don't miss: Diane Kruger And Norman Reedus Celebrate Mother's Day By Sharing The First Photo Of Their Daughter
Considering everything Van has disclose so far, he certainly didn't have an easy past and had to face plenty of mean and closed-minded remarks. Despite all that, his mom was always by his side and observing his Instagram she does mean a world to him.
-->