Quentin Tarantino Says His Final Movie Will Be 'Epilogue-y'
Published Sun Aug 11 2019 By Sea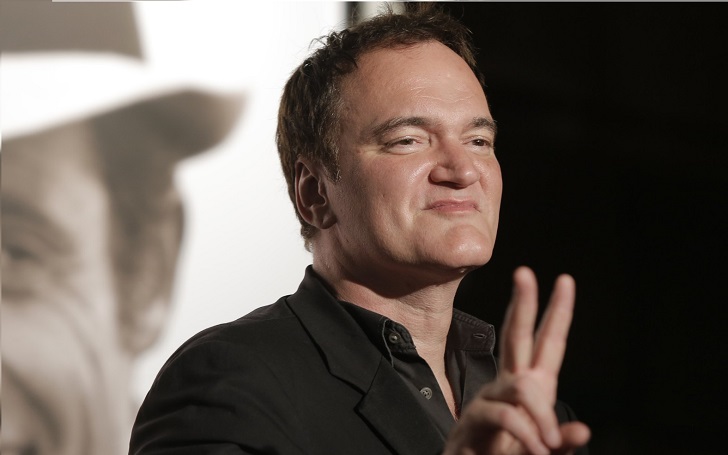 Oscar award winning director still is adamant on his plans to end his career after ten movies and wants his final movie to be 'epilogue-y'.
From the 1992 hit 'Reservoir Dogs' to the 2019 DiCaprio-Pitt sensation, 'Once Upon a Time in Hollywood', the journey makes it 9 big-screen movies (counting the 'Kill Bill' volumes as a single movie) that Quentin Tatantino featured in, and he says he will stop featuring in movies after his 10th movie which is still unknown.
The successful filmmaker and actor revealed what he wanted for his 10th big movies during a press conference for introducing Once Upon a Time in Hollywood in Moscow.
If you think about the idea of all the movies telling one story and each film is like a train boxcar connected to each other, this one would sort of be the big show-stopping climax of it all. And I could imagine that the 10th one would be a little more epilogue-y.
Tarantino doesn't know what the plot of his final movie will be, but has the general idea of how he wants it to be.
Watch: Quentin Tarantino On His Tenth Movie
That was how it was at Moscow. But during an interview in the Once Upon a Time in Hollywood promotional tour at the Cannes Film Festival, the Academy Awards winner did let it slip. It may be of horror genre if he comes up with a good script for it.
If I come up with a terrific horror film story, I will do that as my tenth movie. I love horror movies. I would love to do a horror film.
The way Tarantino views his own filmography also reflects how the 10th movie would probably connect to his movie career and serve as an epilogue to all his previous nine movie involvements. According to him, his filmography consists of the real universe and the movie universe.
Most of Tarantino's movies are included in the real universe which "is an alternate reality that houses actual events, or real things that take place in this universe that exists as a heightened version of our own". The latter universe is composed of the pop culture within the former that include 'Natural Born Killers', 'From Dusk Till Dawn' and Kill Bill.
Watch: Every Quentin Tarantino Movie Ranked Worst To First
Tarantino also confirmed the possibility of the Volume 3 of Kill Bill, a sequel to 'Django Unchanged' and a speculation of a second Once Upon a Time in Hollywood, but will they count as the tenth movie? They would be a single movie if so. But the new movie maybe quite different from the ones that he has already done since he plans to end it with a bang.
Tarantino's filmography is not limited to only those 9 movies. It also includes numerous small projects from as far back as 1983. So don't expect him to just pack up and leave the film industry, he will feature more and continue to be a writer or maybe even go into the Television.
-->