R. Kelly's Sentencing: Everything to Know
R. Kelly has been sentenced to 30 years in prison: Complete story here!
A respected R&B singer formerly, R. Kelly's decades of laudable work and Grammy-winning hitmakers now remains hidden under the piles of crimes the singer has committed over the years. Kelly's conviction comes almost three years after the Grammy winner was arrested on nine counts of racketeering and sex trafficking crimes; Kelly was found guilty of the charges last year in September.
But before the world could mark the pivotal moment that this conviction represents in the sex trafficking case, the internet and media have taken hold of another troubling issue. Internet netizens point out why R. Kelly, a black convict, was given 30 years, while Ghislaine Maxwell, a privileged white woman, and a longtime associate of the late Jeffrey Epstein, convicted of similar crimes, was ordered 20 years in prison. While the sentencing disparity remains a debate in session, let's look at R. Kelly's history of allegations and conviction.
Will R. Kelly appeal?
R. Kelly, whose real name is Robert Sylvester Kelly, was sentenced to 30 years in prison and was ordered a $100,000 fine and a $40,000 human trafficking penalty. One of Kelly's attorneys, Steve Greenberg, expressed shock over the long sentence. "I think the judge failed to look at the facts in this case," Steve said. Kelly's team said the I Believe I Can Fly is devastated over the sentence and will appeal.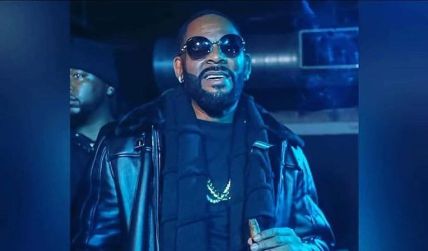 Kelly is reportedly devasted at the sentence and will appeal. Photo Source: Instagram
Prosecutors had reportedly asked for a sentence of 25 years and were delighted when judge Ann Donnelly ordered the R&B singer to more. Judge Donnelly said the celebrity was indifferent to human suffering. "You taught them that love is enslavement and violence," Ann said, adding, "You left in your wake a trail of broken lives. Donnelly called Kelly's traumatic childhood, as recounted by his attorneys when he was repeatedly abused by a family and landlord, no justification for what he did to his victims.
Recommended: Green Day's Billie Joe Armstrong to Renounce US Citizenship Over Roe V. Wade Overturning.
"It may explain, at least in part, what led to your behavior. It most surely is not an excuse," said the judge. The string of Pedophilic and sexual abuse allegations against Sylvester started in the late 90s. The Grammy winner and then an icon, he would reportedly use his status as a weapon to lure young underage fans and lead them to recruit more minors in his sadistic sexual whims.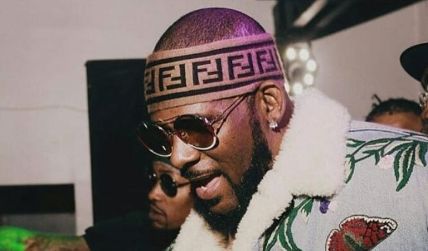 Judge Ann says the singer is "indifferent to human suffering."
Photo Source: Instagram
Kelly's case, over the years, went on to include an illegal marriage with an underage child pornography indictment, molestation of preteens, and forming an alleged sex cult. The 2019 six-part documentary Surviving R Kelly played a big role in Kelly's arrest and conviction. The series detailed the allegations against Robert and also showed the stories of his abusers.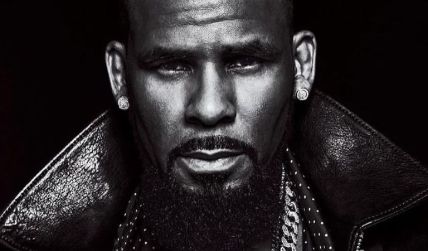 "You left in your wake, a trail of broken lives," says the judge before sentencing Kelly.
Photo Source: Instagram
In July 2019, the I Admit crooner was arrested on nine charges, including sex trafficking offenses, child abuse images and obstruction of justice. The fallen celebrity was found guilty on all nine counts in September 2021. Kelly, 55, looked disgruntled in his tan prison uniform, dark-rimmed glass, and mask. The disgraced singer didn't address the court or express any remorse to his many victims, who were present during the hearing.
List of allegations against R. Kelly!
Born in South Side, Chicago, Robert Sylvester had an undeniably hard childhood. The singer reveals in his autobiography, Soulacoaster, that he was sexually abused by a family member for many years and later by an adult man, who his family called a friend. Although the adverse effect of the years of trauma and abuse is understandable, what remains unfathomable to the audience is now the singer could inflict the same pain on others.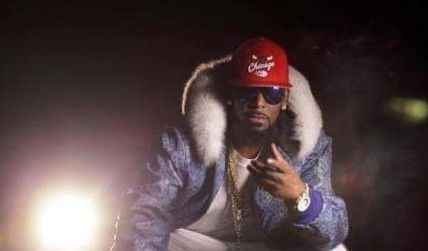 Kelly married now -late singer Aaliyah, then 15, in 1994.
Photo Source: Instagram
Although there have been many allegations, serious and minor, against the singer over the decades, ahead are some of the key scandals that took the king of R&B down. In 1994, a 27-year-old Kelly obtained the required paperwork to marry a 15-year-old singer Aaliyah, who died in a plane crash in 2001. Kelly refuses to comment on his relationship with the late singer, reasoning "out of respect for Aaliyah and her parents."
Check Out: Celebrities Reacts to Roe v. Wade Reversal.
R. Kelly's first known accuser is Tiffany Hawkins, who surfaced in 1996 and sued the singer for personal injuries and emotional distress. Hawkins cited that she had a sexual relationship with Kelly from 15 to 18. The case was settled for $250,000 in 1998. But the allegations against the singer kept coming for the next few years. Between 2001 to 2002, two women, one of whom sued Kelly for making non-consented sexual advances, and the other claimed he impregnated her when she was a minor.
Kelly's sentencing comes almost a year after being found guilty on all nine counts of sex trafficking and abuse.
Source: ET
The charges were again settled, with the singer paying the victims an undisclosed amount. In June 2002, the You Remind Me of Something crooner was charged with 21 counts of child sexual abuse videos, which he was eventually found not guilty of, and 12 counts of child pornography soon after. Kelly faced the accusation of holding six women in a sex cult in 2017. The report alleged the singer was trapping young women who came to him for career guidance.
Stay connected to glamour fame for more.
-->