Rachel Riley Feeling Guilty of "Enjoying Aspects of Lockdown," Spending a Lot of Quality Time with Husband
Published Sun Jun 14 2020 By Sea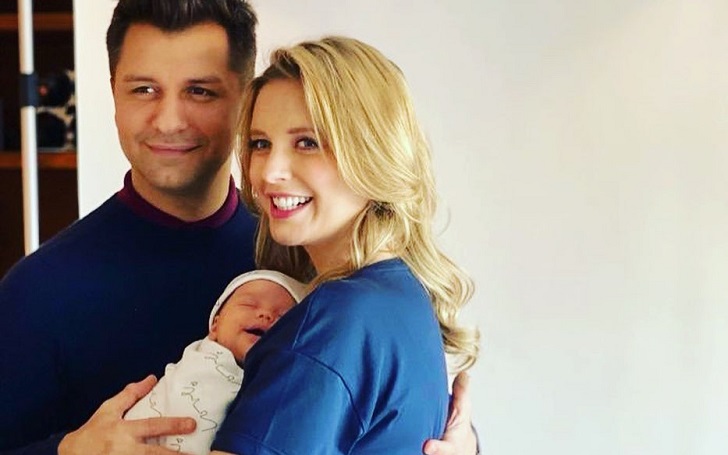 'Countdown's Rachel Riley unexpectedly got a lot of help with the baby due to the lockdown and fears she's reaping too much benefit out of it.
With 'Countdown' star Rachel Riley's husband Pasha Kovalev's world tour & such schedule put on hold due to the COVID-19 pandemic and her mother-in-law "stuck" in the UK when Russia closed their borders for the same reason, she's had quite some help with raising her toddler. But she's not too thrilled that she doesn't have to do too much as a new mum.
Sure she wants that raising a kid alone kind of deal, like so many of her friends are doing right now. But the situation she is in now has boosted the relationship with her 'Strictly Come Dancing' husband. Even after they were parents to little Maven Aria since December.
Yeah, they've been busy either way.
Photo Source: Rachel Riley, Instagram
"It's one of those things where you feel slightly guilty for enjoying aspects of lockdown," she told The Sun before the National General Knowledge Test with Sky. "We're in a really fortunate position. I feel guilty all my friends, or most of them, had a period where they were left alone with the baby."
Recent: Jade Thirlwall Frustrated Little Mix Isn't Huge in the US
And yeah, Kovalev and his mom are doing the work much often. "All of our work's gone but we're not having to struggle in that sense," she continued. "Pasha would have been away with tours and cruises dancing had it not been for lockdown so he's enjoying time with us. From morning til night they're having to do all the work, and I've got Pasha and his mum here all the time and the baby's really benefiting from it in a lot of ways."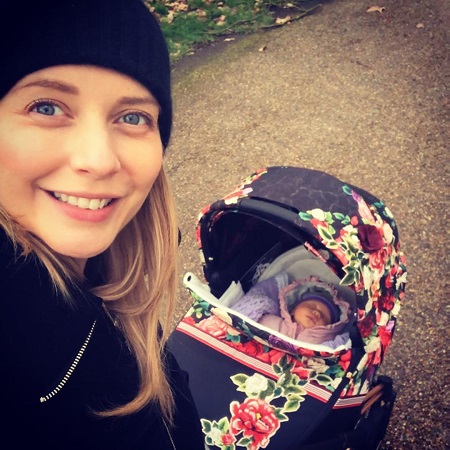 Yeah, some alone time with the baby...
Photo Source: Rachel Riley, Instagram
Riley's mother-in-law, Galina, was originally visiting her granddaughter in the UK before she got blocked from her own country and thus has been quite a fruitful pair of hands.
"My mother-in-law is stuck here, she's from Russia. She was over visiting the baby and when Russia closed its borders because of coronavirus she was still here," she continues. "She's lovely, she's great. She's really enjoying seeing the baby and we'll entertain the baby in the day and as soon as she's down at night we'll shove something on the telly and have a bit of food together."
Also See: Coachella's 2021 Date Announced
Watching TV together may be a difficulty with the language barrier, but they've been enjoying the lockdown together.
Stay tuned and connected to GlamourFame for more celebrity news and updates.
-->