Who Is Rainn Wilson's Wife, Holiday Reinhorn? Inside 'The Office' Actor's Love Life?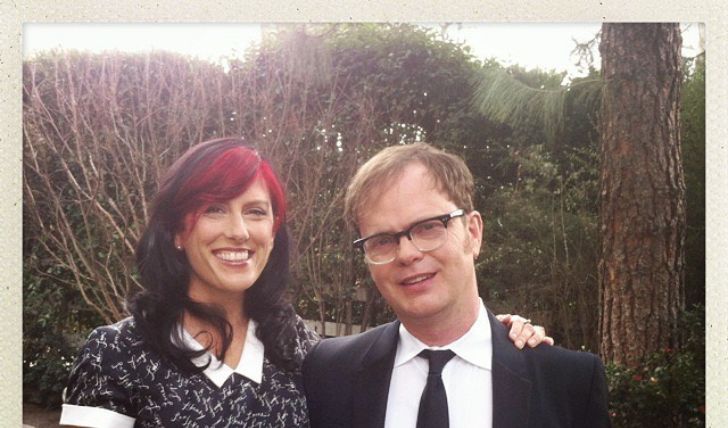 Rainn Wilson has been married for nearly 30 years: The complete story here!
An actor, comedian, podcaster, producer and writer, Rainn Wilson is best known for his nearly decade-long appearance in the hit NBC sitcom The Office, where he plays a competent salesman, Dwight Schrute, with a hilarious superiority complex. Wilson's other notable credits include The Rocker, Hesher, Super, The Boy, and Don't Tell a Soul.
Rainn Percival Dietrich Wilson was born on January 20, 1966, in Seattle, Washington. An alum of the Tisch School of the Arts, Wilson made his onscreen debut in the soap opera One Life to Live. Click for his career and net worth details. Wilson is happily married to writer Holiday Reinhorn.
Inside Rainn Wilson's marriage!
Rainn's three-Emmy nominations winning portrayal of Dwight has fans still associating the actor with his onscreen love interest, Angela Martin, played by actress Angela Kinsey. The nine seasons of The Office show the pair having an on-and-off relationship throughout, but Wilson's real-life love story couldn't be more different than his onscreen's.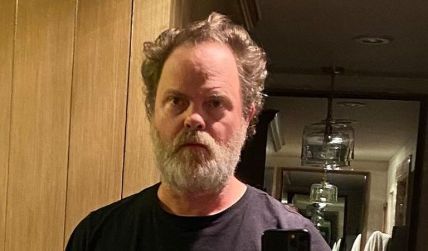 Rainn describes his relationship with Reinhorn as love at first sight.
Photo Source: Instagram
The 56-year-old actor/comedian is happily married to writer Holiday Reinhorn, a fiction writer best-known as the author of Big Cats. Unlike her husband, who's a widely known and loved name in and outside of showbiz, Reinhorn, too, is a star in her own right. She was born in Oregon and had a dynamic upbringing, growing up in Japan, Thailand, and Hong Kong.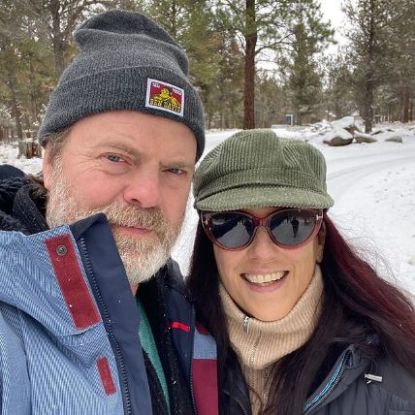 Holiday Reinhorn is a fiction writer.
Photo Source: Instagram
Wilson first met Holiday during an acting class at the University of Washington and felt what he describes as "love at first sight." "I don't believe in love at first sight; it simply doesn't make sense_, but that's what happened to me on that night," the actor once wrote about his first encounter with Holiday.
Recommended: Who is Estelle Berglin? Who Is She Dating? Detail About her Boyfriend.
Rainn and Reinhorn's story proves that a couple who hustle together stays together. The Meg actor shared how he and his then-girlfriend Reinhorn lived their life before fame. "We survived on pizza, falafel, beef with broccoli, and scrambled eggs for years," Rainn adds, "living barely above the poverty line while doing theatre and writing strange things."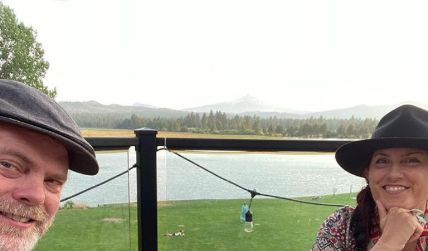 The pair got married in an intimate ceremony in 1995.
Photo Source: Instagram
The pair tied the knots amid their days of struggles. They got married on June 30, 1995, at Kalama River. The unconventional ceremony started with the two exchanging their vows and then jumping into the river mindlessly. "It was a bizarre and profound expression of our love and a lot of fun," Wilson wrote in his autobiography, The Bassoon King: My Life in Art, Faith, and Idiocy.
Who is Rainn Wilson's son?
The Emmy nominee and his wife of almost three decades are doting parents to one. The couple's first and only born, Walter Wilson, was brought into this world after almost nine years into their blissful marital life; Walter was born in 2004, a year before his father catapulted to become a household name with The Office.
Wilson and Holiday are doting parents to one son.
Source: Team Coco
Despite the ever-continuing fans' curiosity around Wilson's married life and the actor as a father, Rainn has remained quite protective of his son's life as a star child. But from what is known, Wilson loves his son as much as any parent, if not more. The actor surprised his son's former nanny with the sweetest present.
Don't Miss: Is Kendrick Lamar Married? Things to Know About the Rapper's Love Life.
Along with Drew and Jonathan Scott of Celebrity IOU, Wilson gave his son's former nanny, Leslie Gonzales, a much-needed home renovation. "Leslie was our nanny from when Walter was six weeks old until he was 12. The whole Gonzales clan is an important part of our family, "Wilson said.
Stay connected to glamour fame for more.
-->