Rami Malek Confirmed To Feature As The Next Bond Villain
Published Fri Apr 26 2019 By David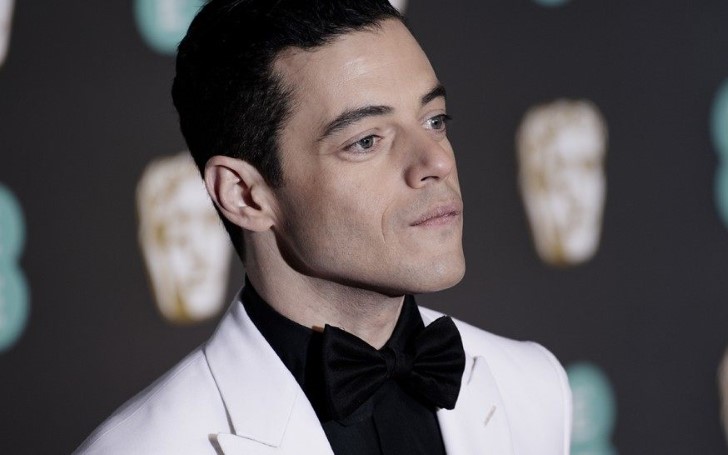 Rami Malek set to star in the upcoming Bond movie.
The 25th James Bond film is starting to get all the momentum with recent reports from the movie confirming its inclusion of reigning Oscar winner, Rami Malek as one its lead stars.
The announcement was made a few hours earlier today, from one of the most important shooting locations of Bond franchise.
The official James Bond Twitter account shared a view from a sunny beach, looking out to crystal-clear water and bright blue skies with a caption that read:
"Yes, 007 fans... we're in Jamaica, where all 13 of Ian Fleming's original Bond novels were written. (Or rather, they are; most of us are sat at our desks looking out at our own sore reality of grey clouds and chewing gum-splattered pavements.)"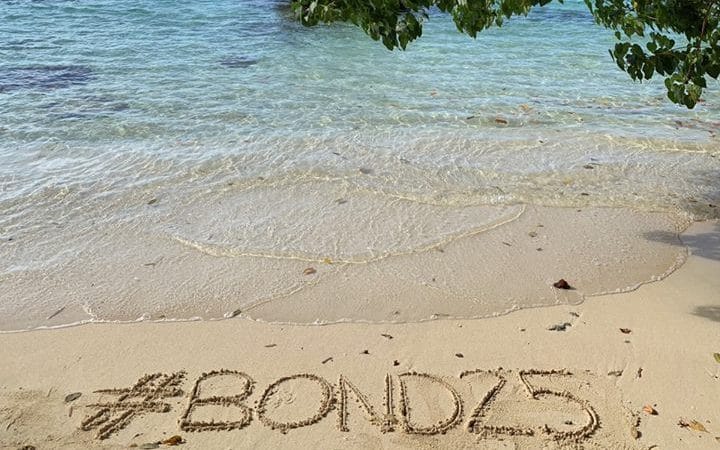 The 007 Twitter account posted a photograph of a beach ahead of the Bond 25 announcement

SOURCE: The Telegraph
Bond films are often wrapped up in mystery ahead of their often long-awaited release.
This means we're left to predict about all the finer details the series has become renowned for - the exotic settings, the cars, the hi-tech gadgets, and of course the girls.
It's been three years since we last saw a bond film. During the course, fans had no other way but to speculate about the next bond movie from even the trivial rumors.
Now, however, we've got some promising substantiations.
Also Read: Avengers Star Chris Hemsworth Wants To Play James Bond In The Future
As we already knew Daniel Craig would be reprising the titular role for one last time, but arguably the biggest revelation has turned out to be the recruitment of Rami Malek.
While Malek has not been officially confirmed as the new Bond antagonist, at the film's launch, however, the actor said (in a pre-recorded message from New York) that he wouldn't be letting Bond have an easy ride.
Speaking on Good Morning America immediately after the big reveal, the 37-year-old said:
"It's thrilling. It's something so many generations have grown up with and you watch it with one of your parents, and then you just keep watching one right after the other. They're timeless movies. This is such a perfect follow-up I think to Bohemian Rhapsody. You know, going from one iconic Brit to an iconic British franchise."
Asked if he had been inspired by any 'other Bond villains', he added: "I've liked them all. I thought Javier Bardem did such a good job in Skyfall and Christoph Waltz - all of them have just been indelible."
Recommended: James Bond Actress Nadja Regin Passes Away Aged 87
Ralph Fiennes, Rory Kinnear, Ben Whishaw, Naomie Harris, and Léa Seydoux will all be reprising their respective roles as M, Tanner, Q, Moneypenny and Dr. Madeleine Swann, while new cast members will include Billy Magnussen, Ana De Armas, David Dencik and Lashana Lynch.
Bond 25 is directed by Cary Joji Fukunaga – from the spotlights including HBO series True Detective and Netflix's Maniac. The helmsman came on board last year after Danny Boyle left the project same year following 'creative differences'.
Fukunaga and producers Michael G. Wilson and Barbara Broccoli reported that locations for the film will include Jamaica, Norway, London, and Italy - with the action sequences kicking off in Bond's Caribbean spiritual home.
Broccoli said, "Bond is not on active service when we start the film, he is actually enjoying himself in Jamaica. He starts his journey here."
Don't miss: Netflix Unveils Plans For 'Gay James Bond' Series For Adults
It was also made official that the new film is scribed by Neal Purvis, Robert Wade, Scott Z. Burns, and Killing Eve's scrivener, Phoebe Waller-Bridge.
However, the film is yet to reveal its official title.
Bond 25 is scheduled to be released in April 2020.
-->