Randy Moss' Former Girlfriend Libby Offutt - Why Did the Couple Split?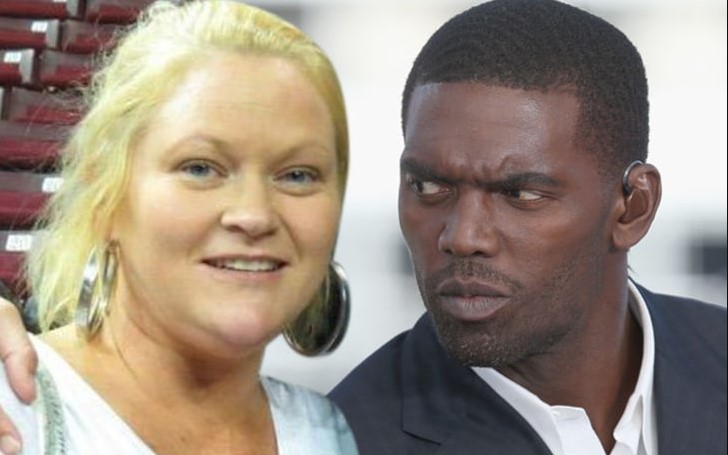 Randy Moss is the former famous American Football wide receiver and ESPN analyst for their 'Sunday NFL Countdown' and 'Monday Night Countdown.' He is not new to many of how, however, his history with his ex-girlfriend.
The former NFL player was dating Libby Offutt, but, sadly, the former couple could not take their relationship to the next level as the two decided to part ways following some issues in their association.
What Really Happened Between Randy Moss and Libby Offutt, Why Did the former Couple Split?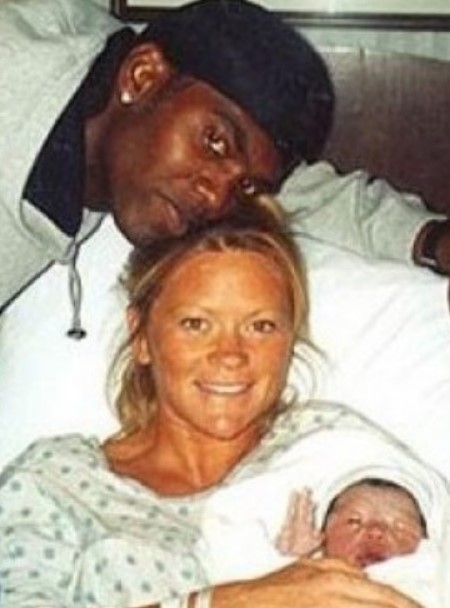 The former couple share five children, Sydney, Senali, Thaddeus, Montigo, and Sylee.
Source: Randy's Twitter
Randy had some fair share of controversies in his past, and it includes some ugly brawls and accusations. Moss, who was a hero on-field, as he has played for several teams like 'Minnesota Vikings,' 'Oakland Raiders,' 'New England Patriots,' etc, was dating Libby Offutt; however, the things did not go well between them.
One of the reasons why the NFL player and Libby decided to part ways could be the heated arguments the two had back in 1996. According to an article published by Inquisitr, the former couple got into an ugly brawl, which got physical leading to the arrest of both, and that marked the end of their relationship.
But again in 2016, the former couple, who shares five children Sydney Moss, Senali Moss, Thaddeus Moss, Montigo Moss, and Sylee Moss, made national headlines when Randy came up with some strong accusations.
Also See: Thaddeus Moss Dad Randy Moss - How is the Father-Son Relationship?
The former NFL player accused his ex-girlfriend blew $4 million on drugs; moreover, he claimed Offutt abandoned their four kids. Following this, the mother of four was restricted from visiting their children.
Libby Defended Herself from all the Accusations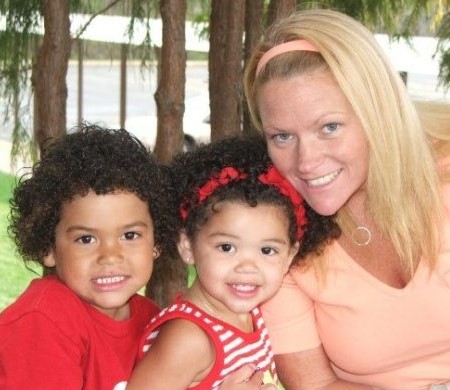 Libby said she was clean for four years when Randy claimed she has a drug problem.
Source: Libby's Instagram
Though Moss's accusations became the reason for their split, Libby defended herself and stated she was drug-free for a long time; instead, she claimed it was a frame by his ex-boyfriend to distance her children from her.
In an article published by TMZ back in 2017, Libby denied all the accusations and claimed she would be dead if she had blown $4 million in drugs, and said she has been clean for four years.
Libby, in fact, came out clean as she presented the reports of showing no signs of substance abuse; however, she said she did use drugs in her past.
Libby's Mother Denied the Accusations Too.
While Randy was adamant Libby blew his 'dead presidents' on drugs, even Libby's mother denied all the claims by the former NFL player.
Offutt's mother said her daughter did not have a drug problem when the former NFL player took to his social media to slam Libby in 2016.
In response to Libby's mother's claim, Randy posted a picture from the law firm Horack, Talley, Pharr and Lowndes, P.A. which stated "Libby must comply with the recommendations of a doctor before a judge would allow her to visit her kids again" as Offutt was restricted from visiting her own children.
Randy Moss is Now Married to Lydia Moss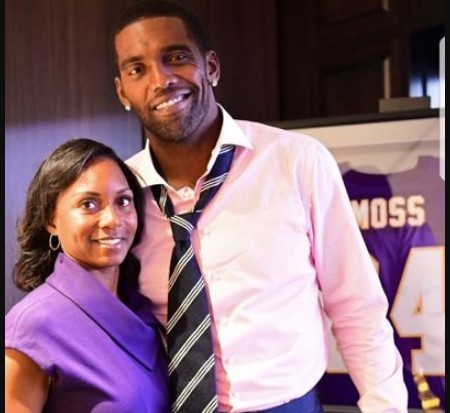 Randy has thanked his wife for caring for his children as her own.
Source: Randy's Instagram
After the split with his longtime girlfriend, Libby Offutt, Randy Moss is now married to Lydia Moss. The couple tied the knot in 2015. The former NFL player and now-ESPN analyst seem glad for whatever he has now. In 2018, Randy Moss thanked his wife for taking care of his children as her own during the Pro Football Hall of Fame induction ceremony.
For more information on your favorite Movies and TV shows and celebrities' lifestyle, stay tuned to Glamour Fame, and don't forget to sign up for the newsletter.
-->