Rapper Lil Wayne Cancels Tour Appearance With Blink-182 After Being Kicked Out Of St. Louis Hotel
Published Mon Sep 16 2019 By Chester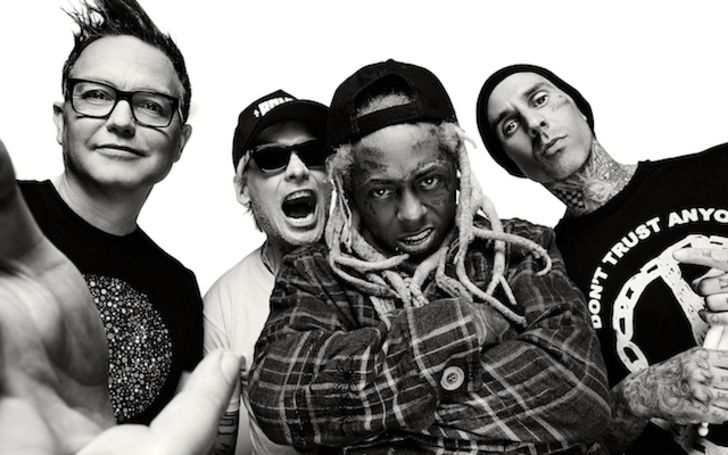 Rapper Lil Wayne didn't attend his feature concert with Rock band Blink-182 claiming he was kicked out of the hotel.
What happened was the Lollipop hit-maker Lil Wayne, and the hotel staffs started a verbal feud after the employee smelled marijuana smell coming out from the rapper's room.
Shortly after the confrontation, local police were immediately called to the spot around 10 a.m. on Saturday to analyze the situation.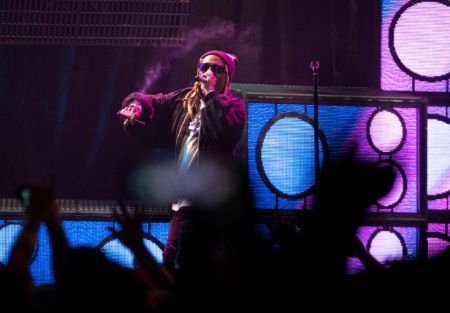 Lil Wayne cancels concert after being kicked out.
SOURCE: Hip-Hop Dx
'Clayton Police Department', Public Information Officer Jenny Schwartz, shared USA TODAY 'the rapper and his party left the hotel voluntarily and were not forced to leave, as his tweet suggested.'
Moments before the police arrived, Wayne took to his Twitter and shared he was no longer performing in the upcoming concert. Luckily no legal action were taken against the Mirrors hitmaker.
This is not the first time; the Lil walked off the stage, as previously in July, Wayne, 36, stepped off a Virginia stage and abruptly canceled his Rolling Loud performance.
The rapper is currently on tour with the Punk rock band Blink 182 and is facing quiet problems similar to his fellow artist Nicki Minaj who canceled her 'Nicki WRLD Tour' due to electricity issues in the venue which made fans Shout 'Cardi B, Cardi B.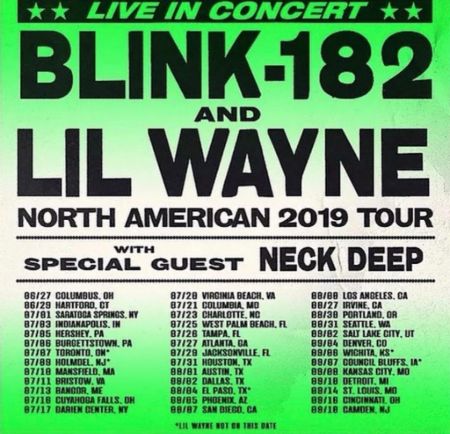 SOURCE: Lil Wayne Instagram
In the set, he had complained about the show's crowd size.
Hold on, I just want the people to know, if you're wondering, please forgive me but I am so not used to performing to a crowd – and there's not too many – that's not my swag," he said, stopping one of his songs. "I'm not sure how long I'm going to be able to do this tour, but make some noise for Blink-182 for including me anyway. This might be my last night, though. Let's go.
'Drop the World' rapper later confronted fans on Twitter sharing 'he would not be quitting the tour,' tweeting, "yesterday was Krazy! But I want all my fans to know I won't be quitting this tour! I'm having too much fun with my bros blink-182.
Watch out Wayne as cutting shows for your personal issues merely seeming as negligence to your fans. Try to manage things and move on with the situation, peace.
Stay tuned and connected with Glamour Fame to find updates on Entertainment news.
-->