Security Stops Lil Wayne For A 'Mandatory' Search And He Abruptly Cancels His Rolling Loud Performance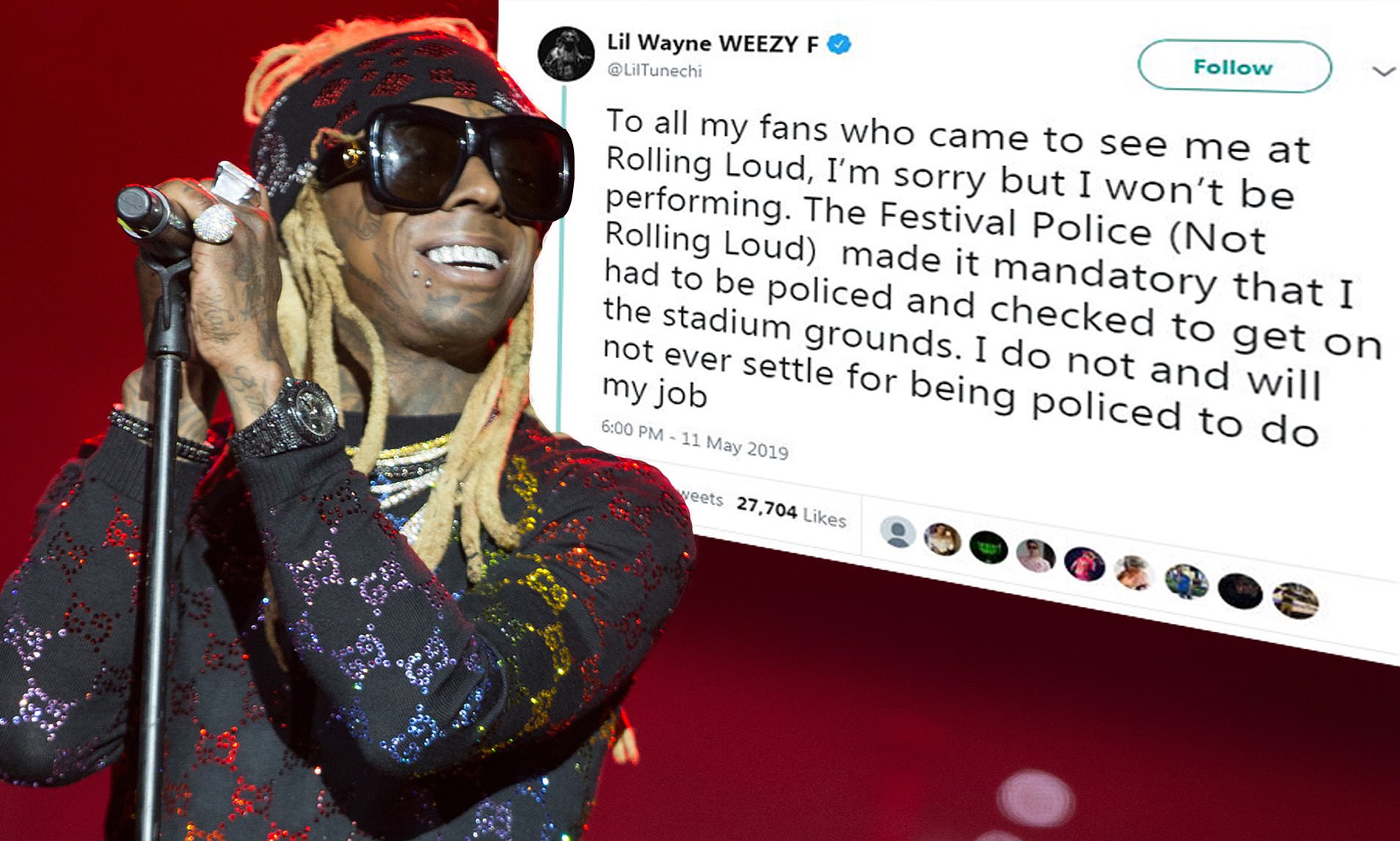 Rolling Loud Performance got canceled due to Lil's dispute with the security.
Lil Wayne canceled his 'Rolling Loud Miami festival' performance after festival security asked him to go through a mandatory security check which he refused and denied to perform instead.
He reached to his fan via Twitter and apologized for canceling the show, he in his tweet wrote that he is sorry but will not be performing.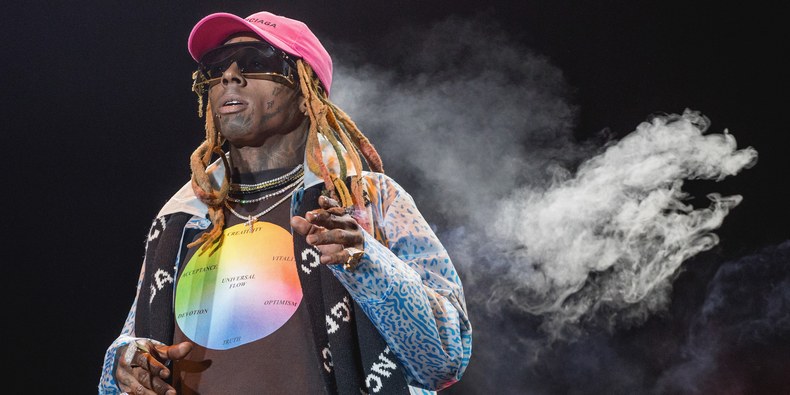 Lil Wayne Cancels Rolling Loud Miami Set After denying to be Checked by the festival police.
SOURCE: Pitchfork
Though the Festival Police were following their standard procedures only, Lil didn't find it appropriate that he had to be policed and checked to get on the stadium. He won't ever settle for being policed to do his work, he added.
See Also: Beyonce and JAY-Z Had Fun At The B-Sides 2 Concert.

Rolling Loud is the largest Hip-Hop, 3-days music festival, started from Miami, FL and is now hosting the festival in Northern and Southern California.
This event is so much promising for all the new and established artists but was it fair of them to make Lil Wayne go through all those hurdles?
Read This: Kylie Jenner Showed Off her Full Support For her Hubby Travis Scott at his Biggest Concert.

Yes, we know this was not much of a big deal for us to go through some pat-down security check but Weezy found it offensive as he has already stated that he won't ever settle for that.
Recommended: Ariana Grande Returning To Manchester Two Years after a Suicide Bomber Killed 22 People at Her Concert.

Later that night, another rapper, Kodak Black, was arrested on both federal and state firearms charges at the Rolling Loud Miami event. This is necessarily not our view but incidents like these make everyone suspicious security-wise.
All we can say is everyone was doing their job and can't really point at anyone for the mistake but it was sad for fans as many showed up to see their favorite "The A Milli rapper".
Good news for fans though, in his next tweet, Lil promised he will put on a great show during the festival afterparty.
-->