Rapper Smoove'L Net Worth - Learn the Bands of Green the Rapper Made
Published Mon May 04 2020 By Bran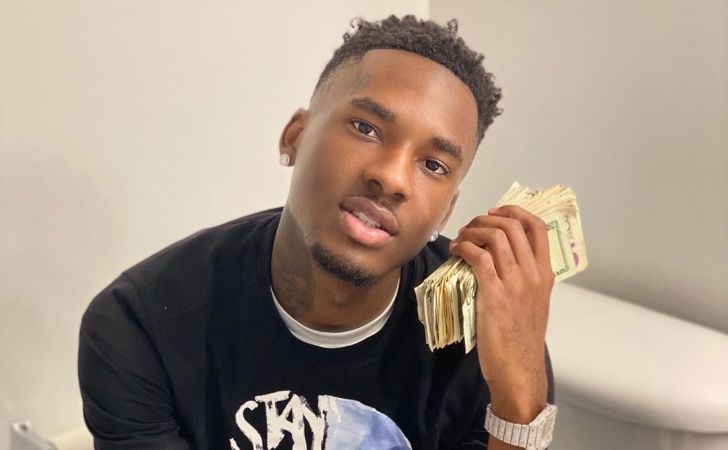 Rapper Smoove'L is entering the music industry with a unique hip-hop genre. Just 19-years-of age, he already gave some top songs to built his reputation as the top stars. Know his net worth and earnings right here.
No offense, but at 19-years of age, rapper Smoove'L has achieved bigger things than many people do their entire lifetime. The musician is on the right track with some hit songs released already like 'New Apollos,' 'Palm Angeles,' and 'Ouu Ahh.' He is the perfect example of a dreamer following his passion, as he started working on music as a child, and today, barely halfway into it, he has a massive fan-following and a colossal net worth complimenting it.
The teenage rapper recently made it to the headlines of the papers as he delivered his first label, 'Boy From Brooklyn' on May 1, 2020. The recent times for the artist has been nothing short of drama as the police arrested him possessing a loaded black Ruger weapon and drug summonses, a few days before the song release.
Smoove'L's Six-Figured Net Worth
Born Lefty Frizzel Sanders Jr., musician Smoove'L has come a long way with a few years in the professional music scene. To date, he delivered a couple of top projects, like '4 Boy' and 'Hood 2 Hollywood', that impressed a fair share of the audience. As of 2020, the singer amasses a whopping six-digit net worth of $300,000. However, the bank balance is subject to rising, since the singer recently released his debut label. The day isn't far when the teenager will get to one million marks.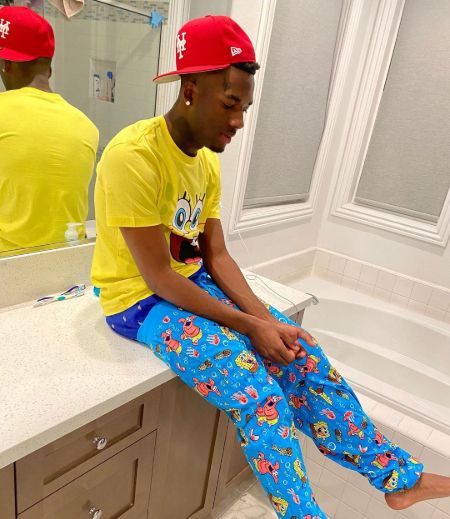 Rapper Smoove'L owns a net worth of $300,000.
Photo Source: Smoove'L Instagram
Rapper is yet to make it big in his field of interest, but still, he has a particular fanbase already, which prompted him to conduct several gigs and concerts as well, being an additional source of income. Since the singer is just getting started, he earns around the range of $45,000 to $65,000 per year, the average salary of a singer. Furthermore, if any songs do extraordinarily well, then his income can go places.
You May Also Like: Know the Net Worth of Leah McSweeney!
Smoove formed a rap collective called CLN at the mere age of 13 and continued to burn the midnight oil in his field of interest. The blooming singer releases his songs and all the new music he works on in his Spotify account, which has over 65 thousand monthly listeners that give him a fair amount of paychecks in return. On average, the platform provides him around $4.37 per thousand streams.
Singer Smoove'L has been singing songs since the age of 13.
Photo Source: Smoove'L Instagram
Talking about his musical accomplishments, he started making songs towards the end of 8th grade with the group 'CLN.' Interestingly, they made a mark with a song 'Call My Phone' with over 300,000 hits on the Soundcloud. The year 2019 was one of the best for the Smoove as he released songs like 'Fantasy' and 'Victoria Secret.' Likewise, one of his solo tracks, 'Freedom,' was so good that it garnered over 645,000 spins on Soundcloud to give him a hefty amount of net worth.
Smoove'L Drives A Fancy SUV
While rapper Smoove'L earns income in six-figures, Smoove'L drives a special luxury edition SUV to complement his lifestyle as the cops pulled him over in April 2020, with criminal possession of a weapon and slapped with traffic and drug summonses.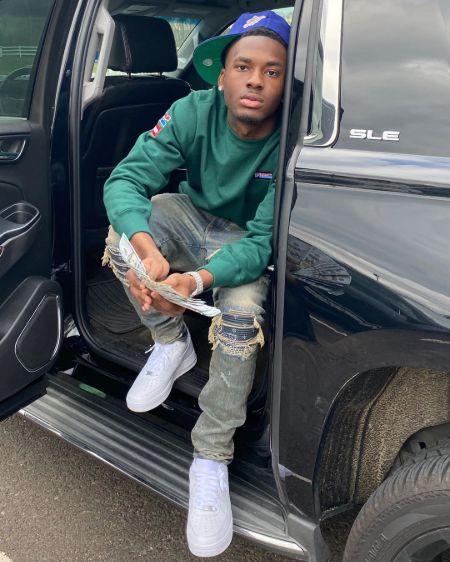 Smoove'L drives a special edition SUV car.
Photo Source: Smoove'L Instagram
The artist often poses with his fancy car on his official Instagram. As per the reports, he bought the stylish black SUV for an average price of $35,000 to $40,000. In fact, he parks the vehicle in his residence in Los Angeles, California. Similarly, the artist did video shoots of his songs in a Ferrari, back in January 2019. He often shows off his rides in his Instagram handle.
Also See: CoryxKenshin Net Worth - Find Out How Rich the YouTuber Is.
The Brooklyn based singer recently signed a joint deal with Interscope Records and Run Music LLC, which adds yet another source to his pocket money. Following the acquisition, he collaborated with fellow musicians like NLE Choppa and Fivio Foreign.
For merch news and updates about your favorite stars, please stay connected with us at Glamour Fame.
-->