Rapper Solé currently married to Professor Griff after Divorcing Ginuwine
Published Mon Nov 25 2019 By Travis
Sole is an American rapper who first made her foray into the rap scene in 1993, and since then, she's made one album and her one song from the album charted on the Billboard Hot 100. Over the years, she's appeared in other people's songs, but she was never able to get a sustained level of success with her music career.
The rapper was born on 17 July 1973 as Tonya Michelle Johnston in Kansa City, Missouri, and she was one of five children of her parents. From a young age, she was influenced by the music around her, which was predominantly rap music. The genre of music was only starting out, and it was predominantly an African-American representation song.
Watch: Sole's song It Wasn't Me featuring J. Weav
Sole was taken by rap music as she figured out she also got some flow and some skills at writing rhymes and spitting bars. Rap was a way of expression for Sole, but it was also a way for her to make her career. She succeeded in her quest to be a rapper, and she was also able to find both her husbands due to her celebrity.
Sole and Her First Husband Ginuwine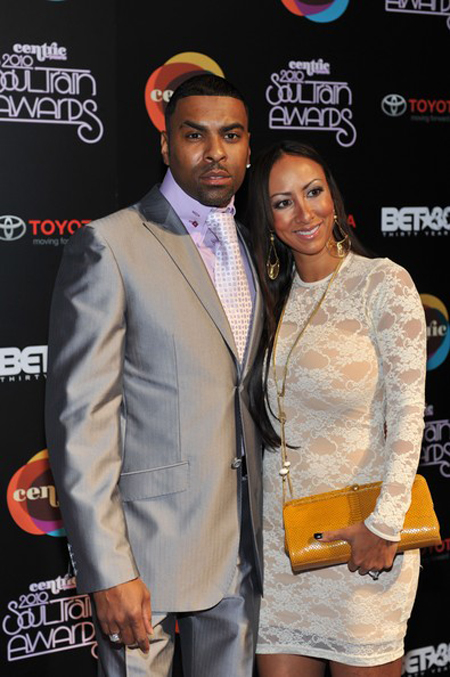 Ginuwine was also in the music industry when she was only starting out in 1993; he was a multi-platinum album selling R&B singer who was famous by the time Sole came up with her first album. The couple met for the first time, right around when she was getting ready for her first album launch, and the duo was taken by one another.
They started dating in 1999 and even moved in together after a while. The couple was thinking of getting married but then their first child together Story Asaundra was born on 29 March 2001 and their second child, Dream Sarae Lumpkin, was born a year later on 1 November 2002 and after both the kids were about to be aware of their surroundings, Sole and Ginuwine decided it was high time they tied the knot.
Source: Instagram
On 8 September 2003, Sole walked down the aisle, and the couple got married in the Cayman Islands in front of a small group of friends and family along with their two newborn daughters. Ginuwine also became the step-father of Sole's two children born from her previous relationship, De'jan Nicole and Cypress Soleil, from a previous relationship.
The couple lived happily together for a long time, and even when Ginuwine revealed he was the father of five more kids than he was already of, she stayed with the singer. But in 2014, the relationship could not survive much longer as the couple called it quits and separated in 2014, and the court stamped their divorce papers on 22 July 2015.
Meeting Public Enemy's Professor Griff and Getting Married for the Second Time
Sole was done with her first marriage, and after almost 12 years of marriage and almost 15 years of being together, she was taking a break from relationships for a while. But after a year of being single and living on her own, she was ready to get back on the singles market again, and the first person she contacted was her longtime friend Professor Griff.
After a long time, the two friends reunited for lunch, but the whole thing turned into something more for the couple as they started seeing each other often, and the dating turned into romance. The lovebirds reconnected in 2016, but by the middle of 2017, the wedding bells were ringing, and Griff asked the rapper to be his wife, and she said yes.
Source: Instagram
The couple tied the knot on 27 August 2017, and it was a traditional Indian wedding where the Professor was wearing a ceremonial garb while holding a sword, and Sole was wearing a saree with pearls decorating her neck, head, and hand. The couple got married, and they are not shy post about how much they love one another in their Instagram pages.
Griff and Sole are married for more than two years now, but they are still without children, but little ones may be on the agenda soon, or we can only hope.
Also Read: Facts About Ray Donovan's Reel Life Daughter Kerris Dorsey; Other Movie Credits and Personal Life
Before you leave, make sure to head on over to our Entertainment section for all the latest news and gossip on your favorite celebrities. Also, do not forget to visit Glamour Fame to be in the know of all the happenings in the world of show business.
-->