The Many Reactions of Billie Eilish at the 2020 Oscars
Published Mon Feb 10 2020 By Sea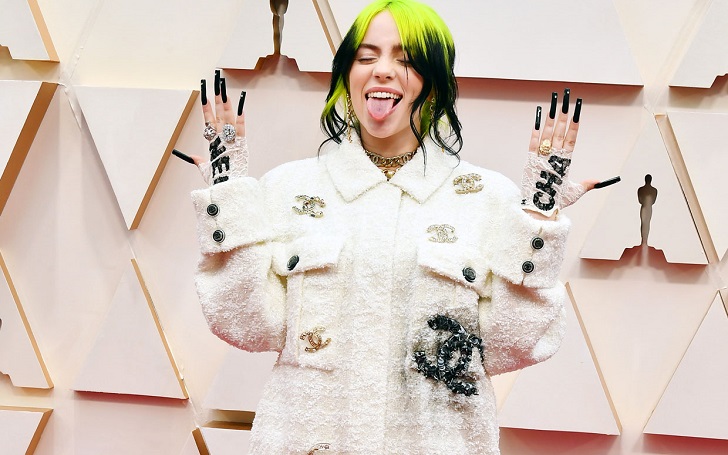 You shouldn't have made that face Billie Eilish. Now, you've become the replacement for many, many memes.
Well, not all of us agree on her reactions, one way or the other. But Billie Eilish's reactions during Kristen Wiig and Maya Rudolph's SNL-esque skit, her "What's going on?" look had everyone laughing their heads off on social media. And her disapproving face to Eminem singing 'Lose Yourself', would be a reason if she ever ends up in his diss tracks.
Music fans were only watching the 2020 Oscars for her performance and may have felt the same as her face showed up. Well, they really did. Check this one fan, for example.
Wiig and Rudolph swapped their reactions during the skit, as the pretended to be mad, then not actually be mad, and then pretending to be angry instead. And of course, people who didn't really get what the skit was all about would be making the face. She was one of those people. Or was that an 'OK Boomer' face?
Then there's the reaction to Eminem picking a classic from his past for his performance. While his surprise album, 'Music To Be Murdered By', has been another blockbuster, it was another surprise as well as confusion as to why he chose, 'Lose Yourself', instead of one of the music from the album.
Growing up afraid of the rapper obviously had an effect on the 18-year-old's reaction. The song was from his 2002 movie, '8 Mile', the time, little Eilish was only about a year old. When she gave that 'surprised' look for his performance, Idina Menzel, also apparently joined Eilish with the look.
Check out the memes people made out of the two reactions.
Seriously? The cat memes?
Stay tuned and connected to GlamourFame for more Entertainment content.
-->