Reba McEntire is Mourning the Death of Her Mother Jacqueline Aged 94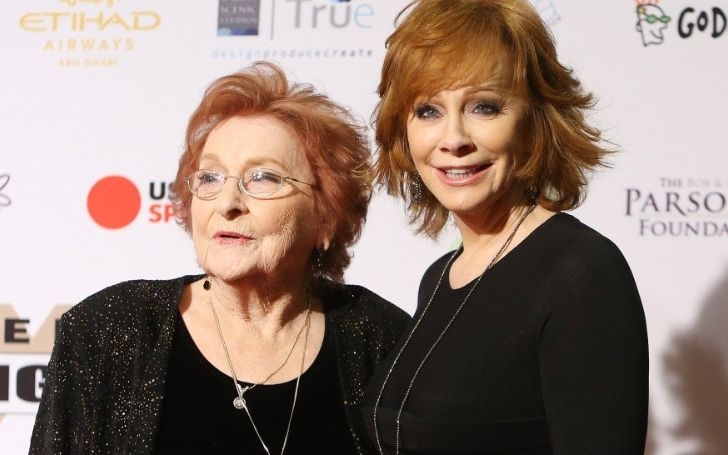 Reba McEntire confirms the demise of her Mother Jacqueline at the age of 94.
Reba McEntire took to her social media handle to announce the death of her mother, which took place on the 14th of March, 2020. She assures fans that it was not because of the Coronavirus but a long battle with cancer.
In her mourning phase, the actress wrote," Our Mother, Jacqueline McEntire, made that wonderful cross over into Heaven today. She had a wonderful, full, healthy life and was absolutely ready to go."
Not missing out, McEntire also expressed her feelings with, "Cancer might think it won the battle, but we're giving God all the credit on selecting the time for her to go home to Him."
Breaking the stereotype, Reba urged, "In lieu of flowers, the family lovingly asks that memorials be sent to the Reba McEntire Fund to benefit the Jacqueline McEntire Library Fund."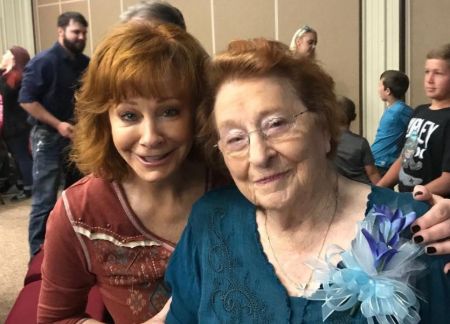 Instead of sending flowers, Reba wants everyone to send donation for the Jacqueline McEntire Library Fund.
Photo Source: Country Now
The donations can be made over the internet at Texoma Giving Partners or even mailed at The Reba McEntire Fund, 5036 Reba Drive, Denison, Texas, 75020.
Interesting: Martin Freeman's Ex-Partner Amanda Abbington - Find Out Some Interesting Facts About the Actress
Well-wishers and friends of the McEntire family also wrote,
Luke Bryan wrote, "Prayers for your family. God bless y'all."
The Country Music Television network commented, "Sending prayers to you and your family."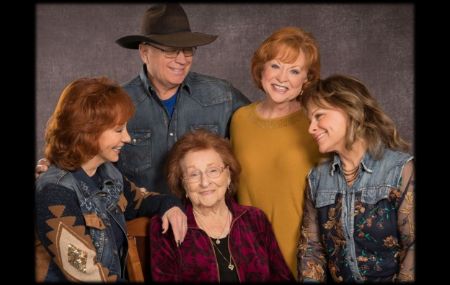 Reba's family picture with her mother.
Photo Source: Country Fan Cast
Melissa Peterman emotionally expressed, "You Jac. You sure made me laugh, and I loved hearing your stories. Grateful for all the times Reba shared you with us."
Regardless of the current world issue of Coronavirus, the actress's mother did not die because of it. Although there are prevalent cases of other celebrities, who got infected with the disease like 'Tom Hanks,' 'Rita Wilson,' 'Orlando Bloom, 'Emily Ratajkowski,' 'Charles Barkley.'
You May Also Like: Some Interesting Facts You Should Know About Blake Geoffrion
Worldwide, everybody is getting affected by this pandemic. We urge everyone out there to be careful about this matter and take the utmost care of themselves.
If you need more of these news, make sure you subscribe to Glamour Fame.
-->