Martin Freeman's Ex-Partner Amanda Abbington - Find Out Some Interesting Facts About the Actress
Published Wed Mar 11 2020 By Matthew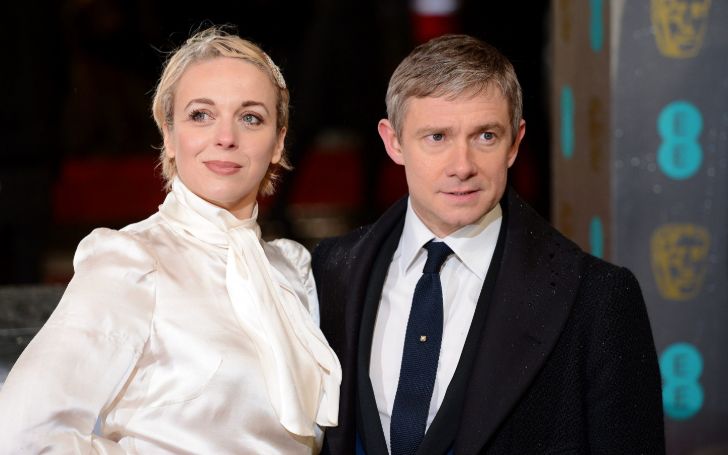 Here are some interesting facts about the actress and Martin freeman's ex-partner, Amanda Abbington!
Ever since Amanda Abbington was cast alongside her then-husband Martin Freeman in the role of 'Mary Morstan' in the third series of 'Sherlock,' the world's come to know her better. Amanda has come a long way since then and faced a lot of changes in her life. For instance, her union with Freeman no longer exists, and she's grown more popular in the industry.
Watch: Watson Wedding
The English actress was born Amanda Jane Smith on 28 February 1974 in North London and was brought up in Hertfordshire. A lover of privacy, Amanda keeps most details of her early and her personal life under wraps on all time. Thus for a better part of the spotlight, she remains a constant point of speculation.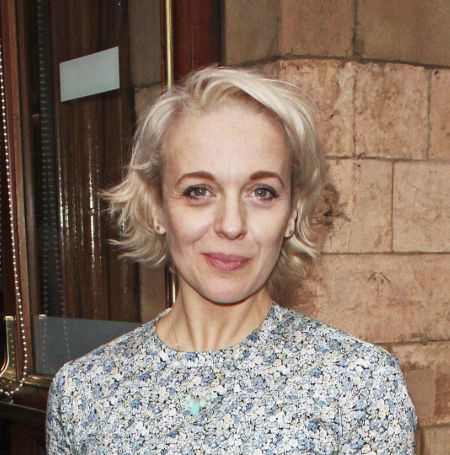 Amanda Abbington was born Amanda Jane Smith on 28 February 1974.
Photo Source: The Big Issue
Fear not if you're unfamiliar with the actress for here we present you with some interesting facts about Amanda Abbington to help you know her better.
5. Amanda Abbington Appeared as Martin's Wife On Screen
When they were still together, Amanda Abbington faced no problem appearing beside her then-husband on the silver screen in Sherlock. Not only did she act alongside her husband, she portrayed the role of Freeman's character's wife. Martin played 'John Watson,' the trusty sidekick of Benedict's 'Sherlock,' whereas Amanda portrayed 'Mary Watson.'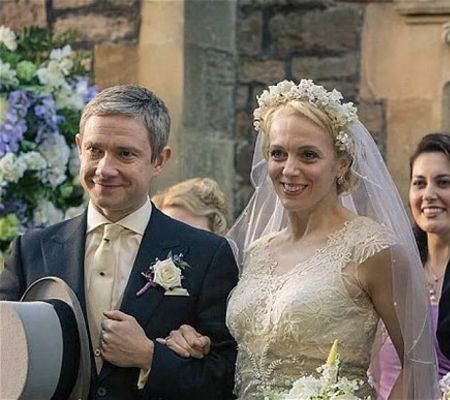 Amanda Abbington played Martin Freeman's on-screen wife in Sherlock.
Photo Source: PopWrapped
Although the series starts with showing Mary as a low-key down to earth loyal wife, it is later revealed that she's a former assassin. A plot twist that deviants from the original storyline of the books.
4. Sherlock Wasn't Her First Stint alongside Her Ex-Husband Martin Freeman
Amanda Abbington's portrayal of 'Mary Watson' might be the most important part that she played with her husband, but it isn't just the one. The duo has appeared together in multiple projects before Sherlock, a little known fact to many.
You Might Also Like: Will There Be Another Series of the Benedict Cumberbatch Detective Drama 'Sherlock'?
The twosome appeared together in 'The Robinsons,' 'The Debt,' and 'The Good Night' and even met in a make-up trailer on set. They fell in love almost at first sight and moved in within two months. Amanda also called her former husband, one of the most professional actors she worked with.
3. Amanda Abbington Went Bankrupt and Faced Serious Financial Problems
It took Amanda a significant amount of time to find her footing in the acting industry. But ever since she got noticed, there's been no turning back for her. In 2013, however, the 46 years old actress found herself in troublesome times financially.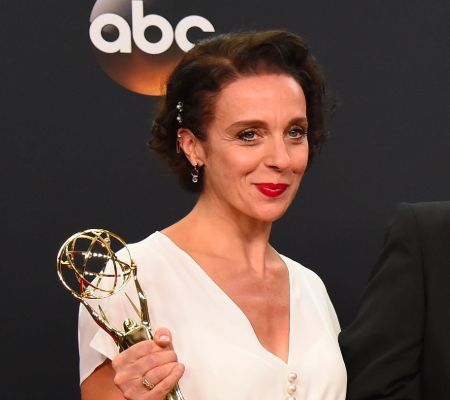 Amanda Abbington was declared bankrupt in 2013.
Photo Source: Business Insider
Abbington amassed a tax bill of one hundred and twenty thousand pounds, and the high court declared her bankrupt. Nevertheless, she managed to turn her situation around by the next year and resolved her financial problem.
2. Amanda Abbington's Future as a Professional Dancer Ended Due To Muscle Injury
Abbington herself grew up an only child in Hertfordshire under the care of her grandparents, who were pretty big on politeness. Always close to her parents, she also revealed in an interview that she still hates the idea of letting them down.
Recommended: Sherlock's Martin Freeman Claims Fans Felt Betrayed By Lack Of Gay Romance
Since the age of five, Amanda took up dance classes that instilled a sense of discipline in her. But when she turned 16, she met with an accident that ripped her groin muscles doing the splits. And just like that, her dreams of a future as a professional dancer was over. Those around her who knew of her potential encouraged her to act instead.
1. Amanda Abbington Got Her First Big Break after 20 Years of Toil
Amanda Abbington, star of stage, screen, and Sherlock, toiled for 20 years before her big break. Even after she turned to acting, it took her a fair amount of time to find a place in the industry.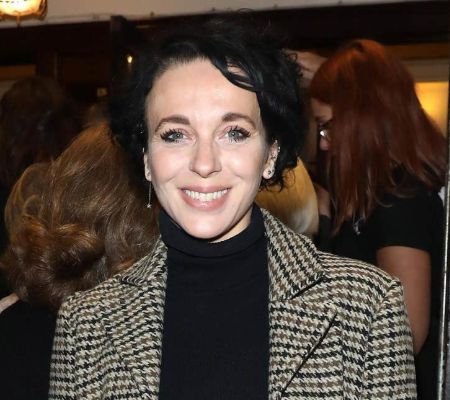 Amanda Abbington got her first big break after 20 years of toil.
Photo Source: Evening Standard
In an interview with The Guardian, the English actress revealed, "I used to do lots of front of house in West End theatres. And it was really sad because you were watching performances every night and seeing people doing what you wanted to do, and you weren't doing it."
She's seen plenty of talented friends fail to make it in the industry, and that knowledge has formed her main acting principles. "Don't be difficult. Don't be a princess," she says. "A lot of people don't know their lines! And you think: 'Come on, mate – this is your job."
Also See: What Can We Expect From Sherlock Season 5?
For more celebrity facts, head on over to Glamour Fame, and don't forget to sign up for the newsletter.
-->