Reginae Carter Plastic Surgery - Find Out About Her Procedures
Published Wed Dec 09 2020 By Leo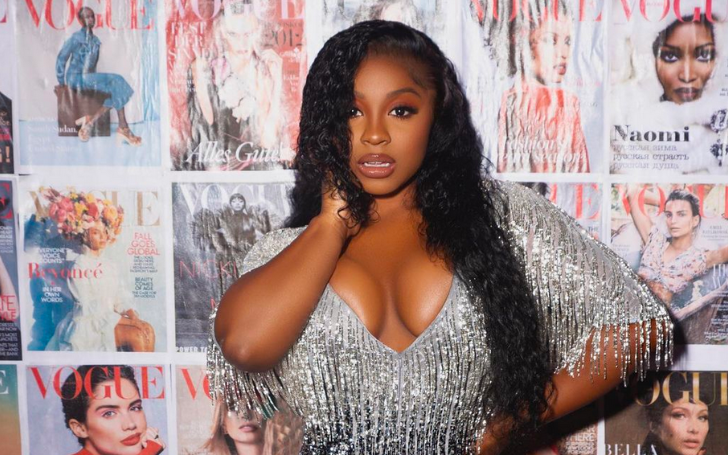 Here's what you should know about Reginae Carter's plastic surgery.
Regina Carter is a renowned singer & TV personality based in New Orleans, Louisiana. Most significantly, the 22-year-old singer came to the limelight as a daughter of the famous singer Lil Wayne and TV personality Toya Johnson.
In this article, we will discuss the breast implant of an Instagram star and her criticism after the surgery. Read till the last to know more about her new looks and family support.
Get To Know The procedures of Regina Carter's Plastic Surgery
Regina Carter is more confident in new looks after having breast surgery.
Photo Source: Daily Mail
Just 22 years turned singer has recently opened in an exclusive interview with People, she is feeling more confident after her breast Implants. Also, Carter admitted that she wanted to go through a breast augmentation surgery from her teenage days. Finally, she fulfilled her early wish in early October.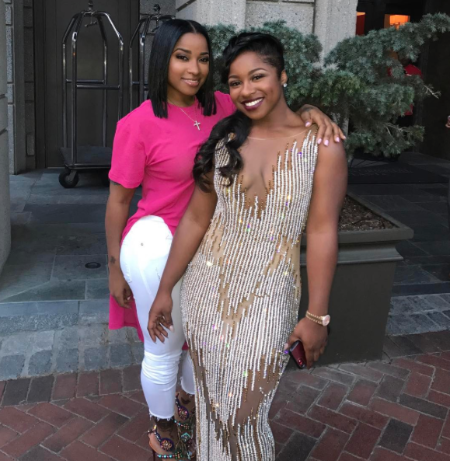 Toya Johnson previously refused Regina Carter to have breast surgery in her teenage days.
Photo Source: Essence
When Carter was 16, 17, her mother urged her to wait until she has a baby because she won't know how everything will go. After Toya's elder daughter reached 21, she had no issues with having her daughter undergo surgery.
Also: Mia Khalifa Reveals Her Plastic Surgery Transformation
Speaking of her breast enlargement procedures, the 22 turned stated that the healing was not as terrible as she thought it would happen. Moreover, she had to rest for two to three weeks to let everything heal & drop. Carter added, "I have felt like they're still in the process of dropping, but I still love them right now; at first, it felt like my chest was a little heavy, but after a while, it was cool."
Regina Roasted Back The Netizens Who Previously Criticized Her For Undergoing Breast Surgery
Over the past few months, fans have criticized her for going under the treatment of breast implants. Though Carter had not mentioned the surgery, people started speculating her through her appearance on her Instagram.
Regina Carter roasted back some netizens for criticizing her on the face.
Photo Source: SOHH.com
Lil Wayne's daughter broke her silence after somebody commented:
"I have felt like something new with the face too."
She took it in an offense when a follower mentioned her face. Then, Regina replied
"you feeling some other sh-t cause I ain't touch my face beloved."
To tell you the truth, MTV's My Super Sweet 16 star remained silent previously while someone stated, "She loves showing off her new girls."
Back in 2018, when an unknown person recommended Carter for breast implants, she replied, 'I'm good. Society ruined you tho.'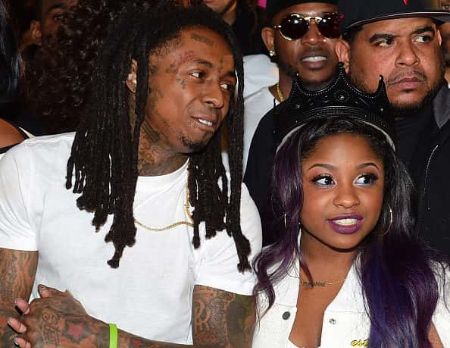 Regina Carter spotted with her father, Lil Wayne.
Photo Source: Hot 97
The star kid said she would never let others' pressures push her into changing her natural figure during an interview in May. Also, she said, "I love myself. I do love myself," she added. "I sit in front of the mirror & think that I'm the most pretty. I know I am so magnificent, and nobody can tell me who I am."
"I grew up where the loved ones always told me, 'you're beautiful, smart, educated,'" she added. "My parents, they love me, & they'll always telling me the truth without a doubt." Regina further mentioned that she is praised for her beauty by the nearest & dearest ones. And she doesn't need any suggestions from anybody who comments on her on the internet.
You May Also Like: Did Regis Philbin's Wife Joy Philbin Undergo Plastic Surgery? Let's Find Out
For more interesting articles and the latest scandals, stay connected to us at Glamour Fame.
-->