Did Regis Philbin's Wife Joy Philbin Undergo Plastic Surgery? Let's Find Out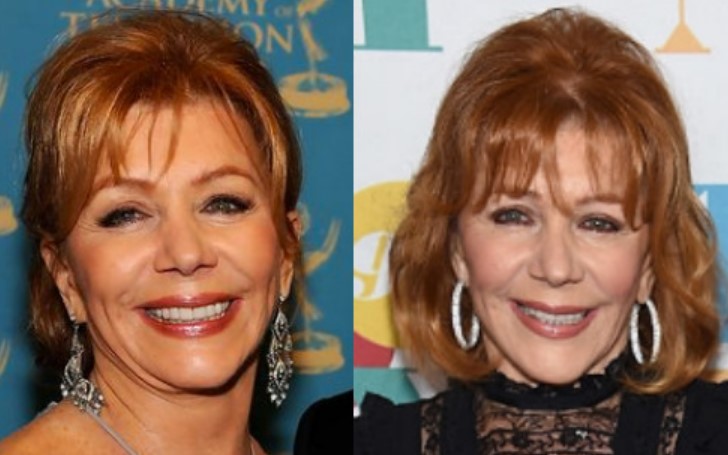 Here's what you should know about Joy Philbin's plastic surgery.
Joy Philbin was the wife of late television personality Regis Philbin. Recently, the Regis family confirmed the death of the 'Who Wants to Be a Millionaire' host.
On their statement, they stated, "We are deeply saddened to share that our beloved Regis Philbin passed away last night of natural causes, one month shy of his 89th birthday."
It further read, "His warmth, his legendary sense of humor, and his singular ability to make every day into something worth talking about."
Also Read: People Think Madison Beer Had a Plastic Surgery, But Here's The Truth
It was undoubtedly a hard time for the Regis family, but still, people noticed something different on Joy. According to them, Philbin's wife has had plastic surgery. This is not the time we should be talking on this topic; however, since the people are asking, we thought we should just clarify things.
Did Joy Philbin Undergo a Plastic Surgery?
When the report of the death of an 88-year-old American TV host surfaced the internet, people were saddened deeply by the news, but people also did not hold back to point out that his wife, Joy Philbin has had plastic surgery.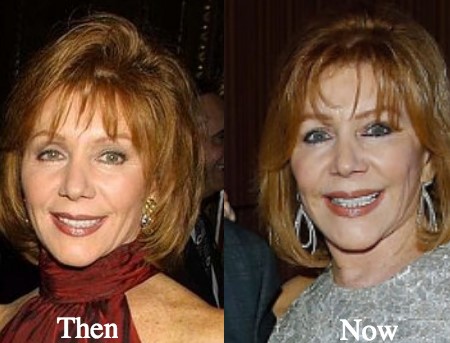 Photo Source: Agency/GF
According to them, 79 years old has had several procedures done, and that's the secret of her youthful look. They suspect she has had a facelift, Botox injections, and facial fillers.
Also See: Mia Khalifa Reveals Her Plastic Surgery Transformation
Well, given the fact that she is almost 80, there's no denying she took some help from the cosmetic enhancements. If we look at the comparison pictures, the actress's face looks pretty much intact, which, according to science, is impossible. So, all we can say is, it's true.
What Did Joy Philbin Say About Her Plastic Surgery Rumors?
Regis Philbin's wife, Joy Philbin, has not denied nor addressed the plastic surgery rumors, but since most of the people are pretty much confirmed, the actress has gone under the knife for several procedures.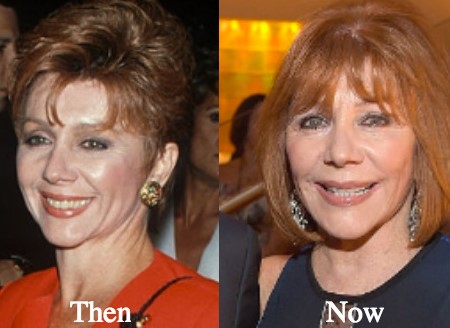 Photo Source: Agency/GF
According to the experts, Joy used facial fillers like Juvederm and Restylane to help shaggy skins, and reduce the effects of aging.
And Botox, it's a pretty common procedure these days, just like fillers are. It helps reduce the aging sign by giving skin a more fuller look, and it's pretty much works the same as fillers, but it's is mostly used to reduce the wrinkles while fillers can be used for augmentation too.
Talking about Joy Philbin's facelift, the difference is pretty evident; the actress looks completely different from what she used to look some 20 years ago. In Joy Philbin's case, it's a plastic surgery done well, and she aged gracefully, which is beautiful on its on way.
You May Also Like: Who is Dustin May Girlfriend in 2020? Find Out About His Relationship
For more information on your favorite celebrities' lifestyle, stay tuned to Glamour Fame, and don't forget to sign up for the newsletter.
-->