People Think Madison Beer Had a Plastic Surgery, But Here's The Truth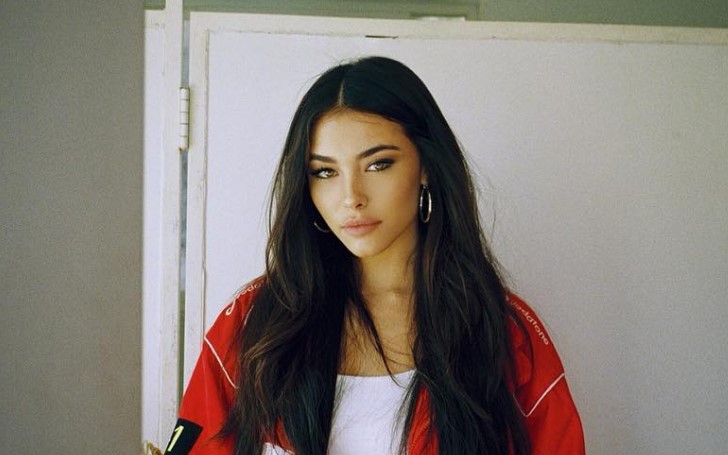 Here's everything you should know about Madison Beer plastic surgery. Did she go under the knife? Let's find out.
Some celebrities look undoubtedly perfect following which people are left with nothing to speculate about their plastic surgeries, because how can they be so perfect right? Well, something similar happens with our girl, Madison Beer.
Though she has refused to get plastic surgeries time and again in her life, people won't just buy it. They think her features, over time, has changed, which, if we use some common sense, is all-natural as she was just a kid a few years back, and puberty favors some people.
But still, we thought we should, for people who are still unconvinced, make a comparison of her past and recent pictures to clear the doubts.
People Think Madison Beer Corrected Her Nose and Other Features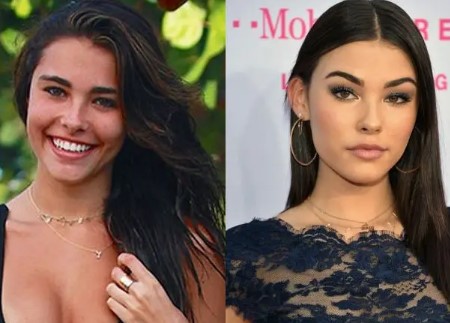 Madison Beer Rhinoplasty
Well, if you look at those comparison pictures, you can see some differences, especially her nose. On the left, her nose looks a bit wider and pointed, while on the right, her nose is trimmer, and even the nostrils seem more defined.
Also, See: Did LaLa Anthony Opt For Plastic Surgery? Her Comparison Pictures Say So
People also think she used lip filler as her lips on the right looks more fuller compared to her pictures on the left. But it could be just a trick of makeup and lipstick, you know. While talking about her face, her cheeks look more defined with the chiseled jaw. Even cheekbones seem more prominent.
Moreover, Madison's contour is more defined and looks perfect. So, what do you think, did she really go under the procedures?
Madison Beer's Boob Job?
Well, it had us laughing with this comparison picture. On the left, she is just a kid, and it felt so wrong to talk about this particular procedure. Well, it's obvious people, they grow with time. But people who still thinks she did, we can tell you, she did not.
Also Read: Did Mark McGrath Get Plastic Surgery? Get All the Details of His Cosmetic Enhancements
She might do it in the future, who knows. But it's really wrong to compare Madison's picture with so younger self of her.
What Madison Beer Has to Say About Her Plastic Rumors?
Sometimes it can be tough for celebrities to cope up with things people say about them. Following the rumors of Madison's plastic surgery, she took a short break from the TikTok account and came back only to know people are now alleging her of procedures even more.
And surprisingly, claims are not from any other normal people; it's coming from the TikTokers community itself. The person who was vocal about the whole thing is Katie Kelly, who expressed her anger yelling at the camera that Beer is "setting unrealistic body and face standards for young women." She claimed her action her contributing to the cycle of health and eating disorders in young followers.
On her defense, Madison took to her Instagram account and addressed all the allegations. Madison, however, admitted of getting a lip filler when she was young but regretted it and removed it.
In the video, she points out that her lips look different when she smiles versus when she makes a pouty face, saying: "How does that work? Did I just get a nose job in two seconds?"
You May Also Like: Mariska Hargitay Supports Plastic Surgery But Did She Get One Herself?
For more information on your favorite celebrities' lifestyle, stay tuned to Glamour Fame, and don't forget to sign up for the newsletter.

-->