Remembering The Life of Blade Runner Actor Rutger Hauer Who Passed Away Aged 75
Published Fri Jul 26 2019 By Jasmine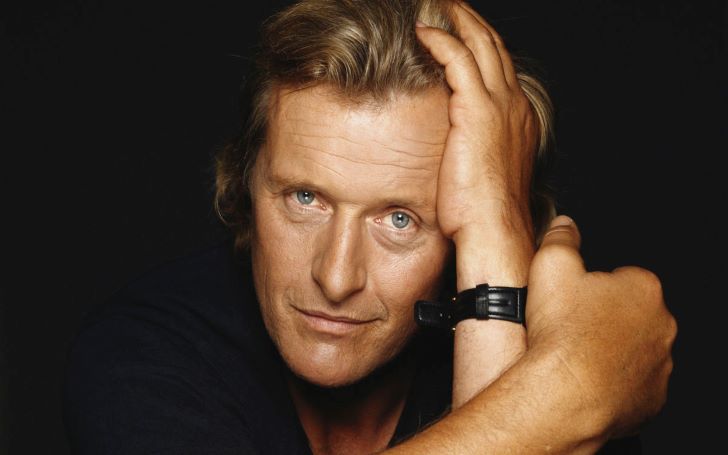 Let's remember The Life of Blade Runner actor Rutger Hauer.
The legendary Dutch actor Rutger Hauer, best known for his role as android Roy Batty in the science fiction movie Blade Runner, died on 19th July 2019 at the age of 75. The actor's official website announced the news, stating Hauer died "after a very short illness… Rutger passed away peacefully at his Dutch home".
Amongst the many prominent people present to pay tribute to the late Rutger Hauer, Director Guillermo del Toro was one too. He described the actor as "an intense, deep, genuine and magnetic actor that brought truth, power, and beauty to his films."
Hauer's career as a movie star was indeed deep and incredibly magnetic. He is often recognized as a trailblazer for his versatility between various roles. His appearance as the blond-haired "replicant" Batty in Ridley Scott's 1982 film remains his signature till date. The most incredible part about the character was the fact that Hauer wrote much of the dialogue himself!
Also See: Netflix's 'Roma' Wins Best Director and Two More Oscars But Best Picture Goes To 'Green Book'
Rutger, who was born in 1944, Breukelen, experimented with various professions before being an actor. He even served as a medic in the army! He later left the army after completing his training as an actor.
The director Verhoeven cast him in his first significant screen role in the 1969 TV series Floris. Later, he received a role in his 1973 feature Turkish Delight. After the completion of a number of movies for Verhoeven, Hauer finally gained prominence in Hollywood playing the role of a brutal terrorist in the 1981 Sylvester Stallone picture Nighthawks.
Also See: Leonardo DiCaprio Could Star in Guillermo del Toro's 'Nightmare Alley'
Blade Runner, despite being a commercial flop on its release, it swiftly became a much-admired cult movie. Consequently, Hauer became a fixture in both Hollywood and European cinema.
Watch: Blade Runner - Final scene, "Tears in Rain" Monologue
Hauer's movie, the Hitcher, in 1986, was another attention-grabbing role. Similarly, the lyrical, a 1989 Italian drama The Legend of the Holy Drinker won the Golden Lion at the Venice film festival! Furthermore, in the 1990s Hauer became well known in the UK for a series of commercials for Guinness beer.
Recommended: Ridley Scott set to work with Ben Affleck and Matt Damon in the 14th century tale The 'Last Duel'
The actor is remembered for his gigantic contribution to the development of American movies. He will forever be remembered as a charismatic actor who challenged himself with unorthodox projects and roles.
-->