Ridley Scott set to work with Ben Affleck and Matt Damon in the 14th century tale The 'Last Duel'
Published Wed Jul 24 2019 By Travis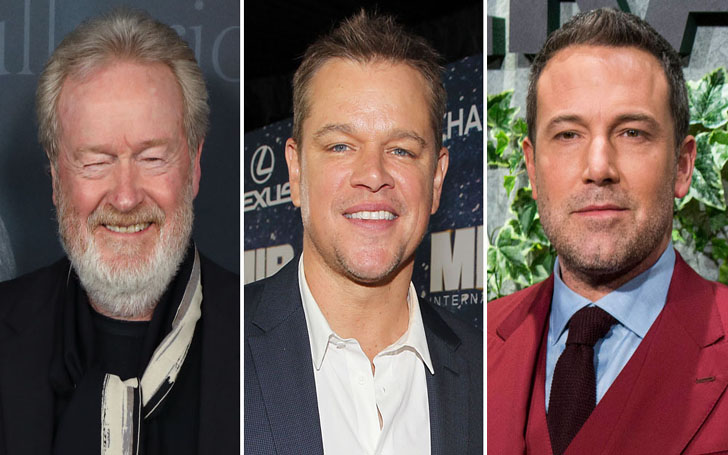 Ridley Scott is joining Ben Affleck and Matt Damon for 14th century French tale.
Four Academy Awards nominated director and writers sound like an excellent place to start a movie about the 14th-century French tale of revenge. It is what we are getting as Ridley Scott is directing a screenplay written by Ben Affleck and Matt Damon along with Nicole Holofcener. The movie is coming together quickly as all the parties are keen on making the period drama as soon as possible and the word is the script is finished and all ready for Ridley to wave his magic on.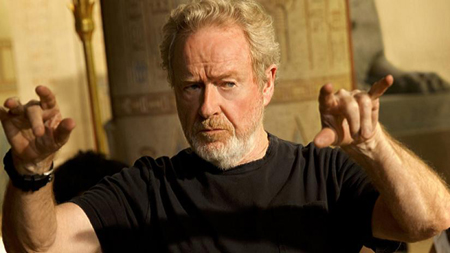 The movie deals with 14th century France, and it follows a man who went to war and only to return home and find that his friend raped his wife. Ben Affleck and Matt Damon are playing the soldier and squire, 'Jean de Carrouges' and 'Jacques Le Gris' respectively. When Carrouges comes home to find his wife raped and no one believes her, he asks the king of France to let him fight the man in a duel to the death to prove in god's eyes that his wife is right and it becomes the last officially sanctioned duel in France.
The movie is a prestige film or art film; whatever you like to call it, but it is nonetheless an expensive endeavor for any studio to undertake with minimal upside. Big studios are gradually moving away from expensive period dramas with minimal upside and focusing more on franchise movies and nostalgia-driven property. It is all about shareholders and how the studio can make sure there are enough big movies to bring in the dollars so as to satisfy the shareholders, every quarter of every year. Movies like 'Silence' are less frequent as franchise building is the primary goal of all studios.
Watch: The trailer for Silence by Martin Scorsese
Fox held the rights of the book upon which the movie is based on, and the recent acquisition of Fox by Disney means Disney now owns the rights to the book and it will be interesting to see whether Disney moves ahead with the project or they shop it around for possible suitors. The film itself doesn't fit within the Disney brand and we do not see Disney shelling out north of $70 million for a picture that is more likely to fail than succeed but who knows all that Avengers: Endgame money needs to go somewhere, and according to analysts, Disney is going to make over $650 million profit from that movie. So, maybe they decide to give Ridley, who is directing Merlin for the studio, the money he needs to film the drama/revenge story.
But if they decide to shop it around, there are no shortages of suitors as major studios are waiting in line to get their hands on the book as this will be the first time Matt Damon and Ben Affleck are writing together since their Oscars winning screenplay of 'Good Will Hunting' in 1997. Also, this will be the first time Ridley Scott and Matt Damon are working together since their time in the massive hit 'The Martian', which brought in more than $600 million at the box office.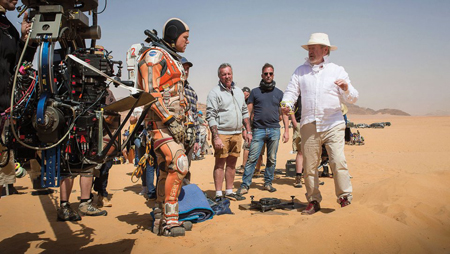 Matt Damon and Ben Affleck are producing the movie through their Pearl Street banner along with Ridley and his producing partner Kevin Walsh through their Scott Free production company.
Matt and Ben will be seen next in the Bill and Silent Bob Reboot which recently released a star-studded trailer at the SDCC. Matt is also scheduled to appear in Stillwater for Participant, and it is set to go on floor next month.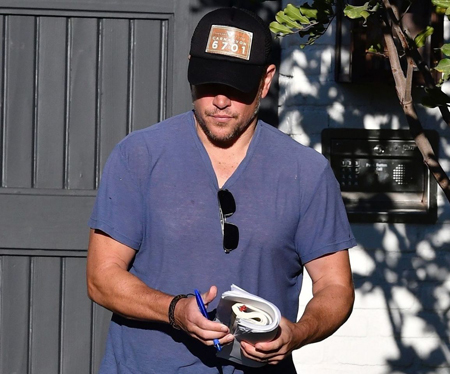 All the moving parts mean there is not a set production date for the movie, but there is a feeling that Ridley is moving 'Merlin' further down the line for Disney to work on 'The Last Duel.' Everyone is ready, and all they need is the approval from Disney to go ahead and make the movie. Everyone is excited about the script, but we will have to wait and see what the end product will be in the near future.
-->