How Much Is Renée Zellweger Worth? Inside the Actress's Career and Net Worth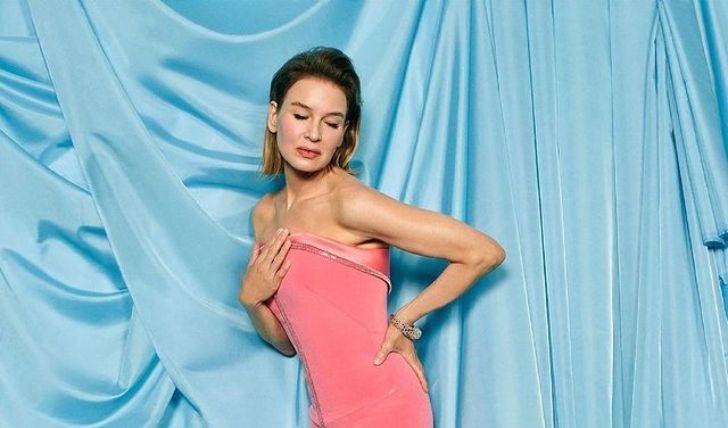 Inside Renée Zellweger's massive net worth: All details here!
Renée Zellweger is one of the most decorated actresses of all time. With prestigious awards like two Academy, two BAFTA, four Golden Globe Awards, and four Screen Actor Guild Awards under her belt, Zellweger's name immediately comes off as an actor of the highest caliber. She was one of the highest-paid actresses by 2007 and was said to be raking million for every project.
Renée Kathleen Zellweger was born on April 15, 1969, in Katy, Texas, from where she began her successful venture into acting by appearing in several low-budget films. A role in ABC's Murder in the Heartland worked as a stepping stone into the mainstream industry, where she broke into in 1996 with the comedy-drama Jerry Maguire. Zellweger is worth millions, but the actress is popularly known for living a simple lifestyle, devoid of the glitzy, glamorous lifestyle being a celebrity ensures.
What is Renée Zellweger's net worth?
Zellweger got her big break starring opposite Tom Cruise in Jerry Maguire, which grossed over $273 million and landed her a slew of projects like A Price Above Rubies, One True Thing, The Bachelor, and Me, Myself, and Irene. Zellweger was enjoying a flourishing career and had even won two Oscars when she decided to take a long hiatus from acting. She made her comeback only recently, in 2016. As per Celebrity Net Worth, Zellweger has an estimated net worth of $90 million.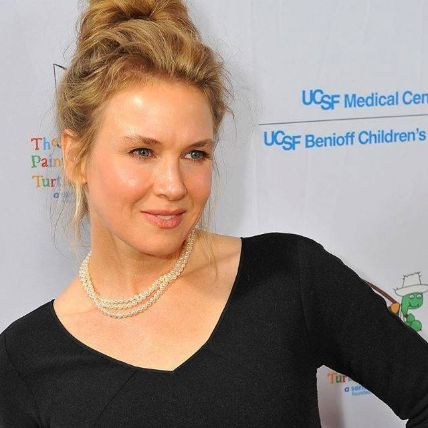 Zellweger is a two-time Oscar and four-time Golden Globe-winning actress.
Photo Source: Facebook
Zellweger's iconic titular role in the 2001 romantic comedy Bridget Jones' Diary, which grossed $282 million, endowed her nominations in Academy, BAFTA, and a hefty paycheck of $3.75 million. Zellweger later reprised the beloved role in Bridget Jones: The Edge of Reason and was reportedly paid a whopping $11 million.
Don't Miss: What is Lola Consuelos, Kelly Ripa's Daughter's Profession & Net Worth? Exclusive Details Here.
Renée became a consecutively Oscar-nominated actress after starring in the six Academy Awards-winning film Chicago in 2003. A year later, Zellweger took home her first Oscar in the best-supporting actress category for Cold Mountain. She was reportedly paid $30 million for headlining Chicago, Cold Mountain, and Cinderella Man. At her career's peak in the early 2000s, Zellweger was raking an estimated $15 million per movie, which rightly catapulted her on the Forbes' The Richest 20 Women In Entertainment in 2007.

Zellweger scored her first Oscar in the best-supporting actress category for 'Cold Mountain.'
Photo Source: Facebook
Zellweger's career started a hint of decline after the release of Leatherheads in 2008. The movie grossed only $41.8 million against a budget of $58 million and earned Renée her first mixed reviews in a while. The Texas-born actress experienced a few more box office duds with New in Town, My One and Only, Case 39, after which she announced her hiatus from acting. The actress cited an unbalanced lifestyle as the reason behind the decision. "I wasn't taking care of myself. I was the last thing on my list of priorities," said Renée while looking back on her six-year-long break.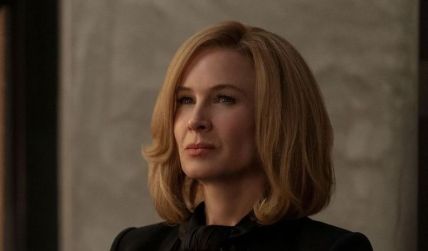 Renee was named one of the 20 richest women in entertainment in 2007.
Photo Source: Instagram
Despite the prolonged time away from the camera, Zellweger resurged on the screen with a banger. She made her comeback, reprising the role of Bridget Jones in the 2016 film Bridget Jones's Baby, which grossed $212 million. She next starred in The Whole Truth, Same Kind of Different As Me, Here and Now, her first significant television role in Netflix's What/If, and ultimately her second Oscar-winning role in biographical drama Judy.
Renée Zellweger's Zellweger's upcoming!
The two-time Oscar-winning actress has signed up to star in the upcoming Avenger Field, a one-hour series that'll be produced by Renée's Big Picture Co, Toluca Pictures and North Rose Pictures—written by Felicia D. Henderson; the movie is based on WASP leader Jackie Cohran (Zellweger) and the group of brave women who fought Hitler's evil system.
'The Thing About Pam' premiered on March 8, 2022, on NBC.
Source: NBC
Henderson is also serving as the showrunner of the upcoming, and Susanna White is on board as the director and executive producer. The news of Renée's anticipated upcoming comes just days after the debut of her NBC limited series, The Thing About Pam, a crime drama detailing the life of the convicted murderer Pam Hupp.
Recommended: What is Bruce Willis's Net Worth & Earnings? All Details Here.
The Thing About Pam opened with a low rating but saw a jump of nearly 400% in its first week. Currently ranked the top digital premiere on Peacock, The Thing About Pam stars Josh Duhamel, Judy Greer, Gideon Adion, and Sean Bridgers. It premiered on NBC on March 8, 2022, and is available to stream on Peacock.
Stay connected to glamour fame for more.
-->