RHOA Kim Zolciak-Biermann Plastic Surgery For Lip Augmentation and Breast Reduction; Before & After Transformation
Published Tue Sep 10 2019 By Chester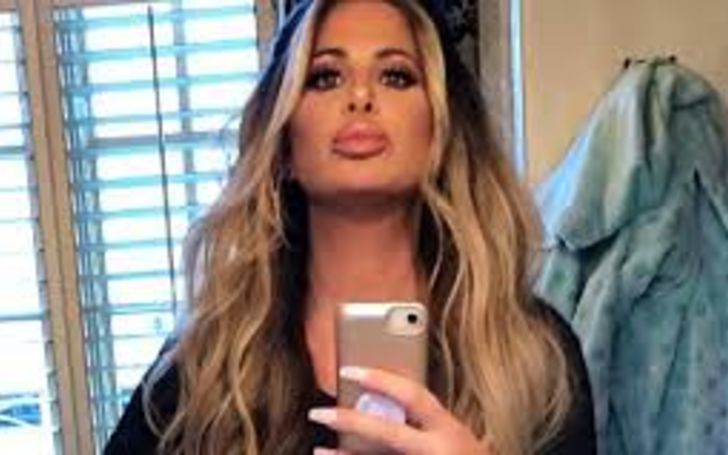 The Don't Be Tardy star shared her breast reduction procedure taking to her Instagram on Wednesday.
The 41-year-old star, Kim Zolciak-Biermann, shared her first-ever photo of going through breast reduction on Wednesday.
Alongside the photo, the reality star wrote some mesmerizing words, which reads, "Part of the itty bitty committee thanks @dr.Hochstein <3."
Zolciak shares her bed rest snap after the surgery on Sep 4, Wednesday.
SOURCE: Kim Zolciak-Biermann Instagram (@kimzolciakbiermann)
In the snap, you can see Kim lying on the bed with a cotton pad on her chest area wearing a post-surgical compression bra.
If you have been following the star then you might know, the mother of six pulled out a voting poll on her Instagram asking her staggering three million followers for what size she should go for between the "Full C or DD."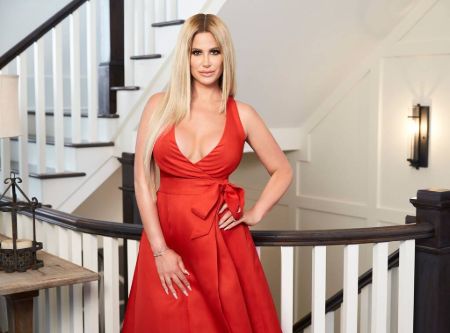 Before the procedure, the reality star shared a steamy photo of herself in red and asked her fans for the reducing size suggestions.
SOURCE: E! News
The 'Dancing with the Stars' sensation bragged regarding the issue for quite a long time now; back in 2018, she went through the enlargement procedure and Lip augmentation.
Citing her previous medical process Zolciak shared, "I already called Dr. Hochstein, who did my boobs and tummy a few years ago—he did my hernia repair and my tummy tuck after that...and I said, 'I feel like I should get my boobs reduced, they're heavy, my posture is terrible, I'm getting older.'"
Before: The Enlargement Brought Some Hefty Troubles To The Don't Be Tardy Star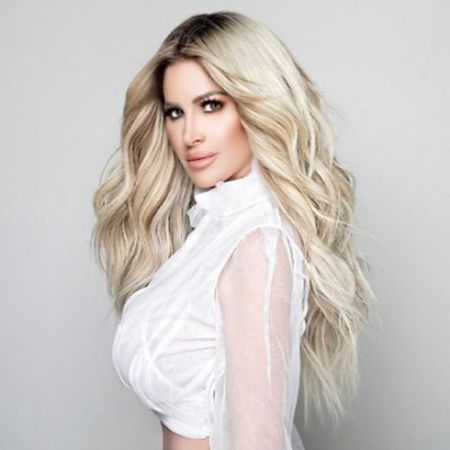 Kim husband Kroy Biermann is not happy about the breast reduction.
SOURCE: Teleangana Today
Besides, her enlargement procedure were all causing her troubles with the dress as she had to get every dress tailored. She had to buy a six size in every clothes whereas formerly she used to go for size two in the tops.
I had a lift and I have like the nicest boobs ever. I did br*ast feed all of my kids, so ladies, let's be honest, they were stretched out, loss of volume, pancake nipples. So he gave me back my 18-year-old chest, which was amazing. He's the best for that, you guys.
The reality star previously said on her Instagram story, "So anyway, let me know. I'm thinking like a C, a full C." And now she feels happy that she could wear all the clothes perfectly in a comfy way.
Kim's surgeon, Dr. Hochstein told E! News, her surgery went beautifully. The doc added that there are two things to be considered of; first, there will be an excessive amount of the skin due to fillings, and second is the pocket.
So, both things need to be delicately concerned about to undergo the decrements procedure. Fortunately, Biermann has successfully undergone through the process. The doctor ended with good news saying she is going to need a shopping trip once she gets along the recovery.
Breast implants and liposuction have become a trend in the modern generation, and Biermann is not the only one to go for it. Many other celebrities have undergone through the procedure and come with nasty complications.
Even Hip-Hop stars like Cardi B shared the complication she faced from her liposuction. So implants or any unnatural procedure is not a recommendation, think twice before you go for it rather than feeling the guilt later.
Stay tuned and connected to find out the recent news about your beloved media stars.
-->