RHOC's 'Tres Amigas' breaks Apart as Vicki Gunvalson and Tamra Judge Leave the Franchise
Published Sun Jan 26 2020 By Sea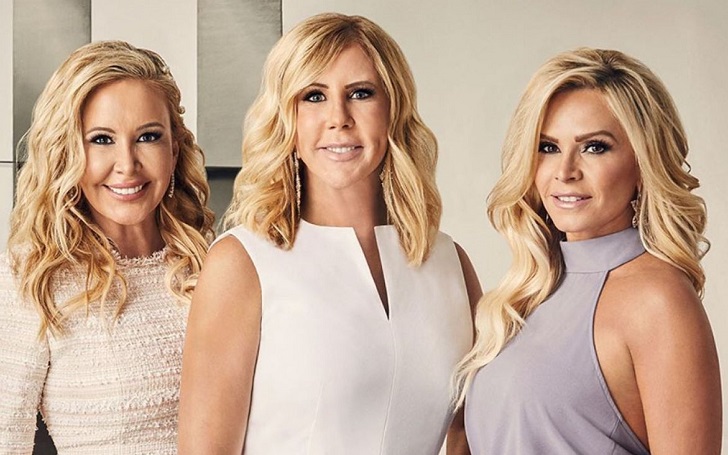 'RHOC' veterans Vicki Gunvalson and Tamra Judge both announce their departure from the show on social media within a day apart.
It's been quite the weekend for 'The Real Housewives of Orange County' followers as their long-running show-runners leave the show after more than a decade together. While Vicki Gunvalson's demotion to a friend was an early indication, she might have got back into the main cast had she not attacked Braunwyn Windham-Burke during the reunion specials, much like the feud with Kelly Dodd the last season.
The mother-of-two announced on Instagram that she'd be leaving the show. But there's more to the story. Then her bestie Tamra Judge followed suit with an announcement on Twitter that she'd just walk away from the show. Why? There's a different story.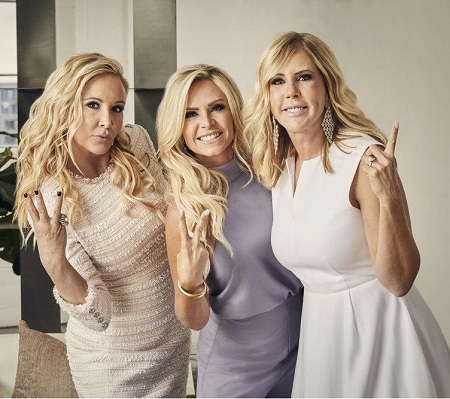 The 'Tres Amigas' remains no more for Season 15.
Source: Tommy Garcia, Bravo TV
Now that the two are gone (although the fans will contest that Andy Cohen fired them himself despite retweeting Judge's goodbye post), all that's left of the 'Tres Amigas' is Shannon Beador, another housewife much more a veteran than the rest.
Vicki Gunvalson Leaves with Aspirations for Her Podcast
With a lengthy emotional message, the 57-year-old announced her departure from the show after being with it for all of its entirety since its inception in 2006. "I will always be the OG of the OC, but it's time to say goodbye to The Real Housewives of Orange County. It's been an incredible ride for 14 years and I want thank all of you for your support, for your love and for "whooping it up" with me along the way."
In addition, she also announced the other projects she's been working on, especially the podcast, 'Whoop it up with Vicki', with Westwood One. And she assured there will be a lot talked about the show on the podcast.
Gunvalson still has her business ventures.
Source: Vicki Gunvalson, Instagram
It might be the end of the story, but it seems there was a lot at the beginning of her departure. Sure being demoted to a friend was a downer last season, and 'RHOC' fans seem 'mostly' happy for her being axed. But she was actually gently confronted so that the news wouldn't sting her real hard.
According to new reports, a source tells Hollywood Life, "Vicki was notified that she would not be coming back full-time so the network agreed to let her walk away on her terms out of respect for her."
The network "wanted to let her know before making final casting decisions for everyone else". She also had a conversation with Andy Cohen before she announced the news on social media. She was reportedly sad but understood the business of it all and wants to move on to her own business and wedding to fiance Steve Lodge.
Tamra Judge Reportedly Walked Away from a 'Friend' Demotion
It seems like Tamra Judge knew she would be out of the main RHOC cast back when she removed and then retained the orange emoji on her Instagram bio. Or she might've removed because she had that 'friend' offer.
The orange is still there though.
Source: Tamra Judge, Instagram
Yes, like Gunvalson last season, Tamra Judge was also offered a friend role in the RHOC cast for the 15th season. Instead of choosing to take the offer, she felt it would not be worth it to stay for the miniature role for the same amount of work.
"It's been a wild ride, and after all these years, I'm looking forward to life away from the cameras," the 52-year-old told People. "I was offered a chance to come back to the show in a limited role, but would prefer to walk away on my own terms."
It's not only that. A source tells the publication she was asked to come back for three episodes again so that they could give her the proper send-off concluding her storyline. But she straight-faced declined it as well, as she is planning to stay away from the cameras completely for a while, unlike Gunvalson. The fitness thing is an angle.
Judge then posted on Instagram and reshared the farewell post on Twitter.
"It's been a wild 12 years. But it's time for me to move on. Im sad to go but I'm very excited about my future. Love ❤️ you guys."
Source: Tamra Judge, Instagram
When host Andy Cohen reshared Judge's Instagram tweet, the fanbase burst with bashes at Cohen for personally firing the pair. Some also thought it was unfair that Windham-Burke still remained while Gunvalson.
"The show will not be the same without Gunvalson or Judge," is the common reaction in the comments. Gunvalson herself reciprocated Judge on the Instagram post.
Oh, And It Seems Filming Began with Two Cast Members Likely Confirmed Already
Braunwyn's social media posts earlier this month meant she was already asked to come back to the show. She shared clips of an RHOC shoot on Instagram Stories confirming the news. Then, she shared another post indicating Kelly Dodd was also on the set for filming.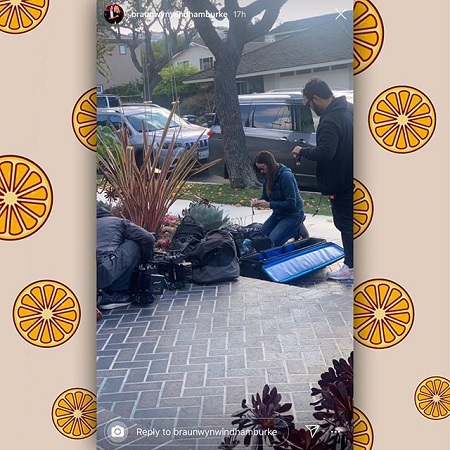 Source: Braunwyn Windham-Burke/RHOC, Instagram
"Had a great day with @kellydodd! Love getting do all this with you ❤️ @positivebeverage," Windham-Burke wrote in another photo. Positive Beverage is a business venture of hers.
The cast announcement was supposed to be on January 6. But after Cohen said the cast would be stirred up, it took more time than he thought. Cohen revealed on his talk show, 'Radio Andy', that the network had a hard time deciding who to keep and who to let go.
It seems there will be a few new faces (or some former ones) on the show when the full cast is announced by Bravo TV.
Stay tuned and connected to GlamourFame for more entertainment and RHOC content.
-->