Is Vicki Gunvalson Dropped From The Real Housewives Of Orange County?
Published Tue May 21 2019 By Andrew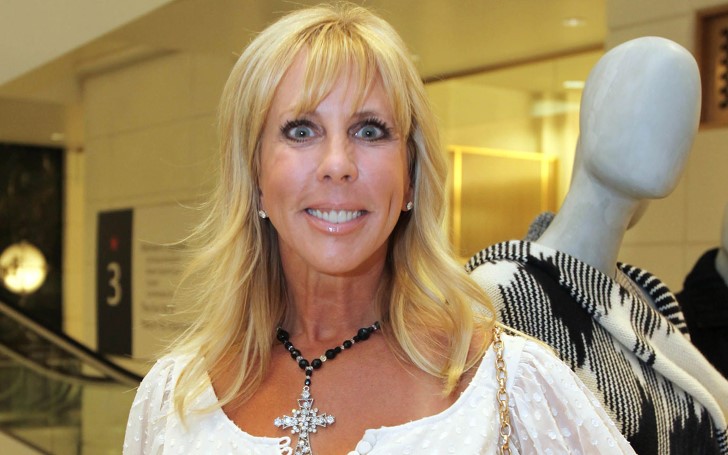 Rumors have it that Vicki Ginvalson is dropped from The Real Housewives of Orange County, is it true?
Fans are totally hung up on the question of whether Vicki Gunvalson is actually a housewife or not as Real Housewives of Orange County proceeds towards its 14th season.
Since the rumors of her demotion broke out early February. There has been a serious question if she's relevant enough for the show or not as of now.
The engagement of Vicki and Steve Lodge that took place in April was seen as the most recent attempt of the reality star to form some sort of a baseline for the story of the season.
Check Out: Vicki Gunvalson's moment in RHOC.
Many a fan may comprehend that the engagement was supposed to save Vicki's role as a Full Housewife for season 14.
The recent engagement may as well be a sly move to keep the audience hooked till the 15th season that promises fans with the wedding of the pair followed by a probable divorce in the later seasons. Well played Vicki!
Also read: Real Housewives of Dallas Star LeeAnne Locken Is Married To Her Longtime Boyfriend Rich Emberlin
Although the prominence of Vicki Gunvalson was showcased in the previous season of the shows her role is not guaranteed yet. Moreover, the fact that she is not present in the promotional material adds up to the speculation of the fans.
Vicki was missing from the promotional photo of the show.
Source: TheHollywoodGossip
An insider opened up to Us Weekly about the issue relating Vicki being excluded from the rest of the housewives' group cast photos.
The insider expressed,
"Last week, the RHOC cast shot their official photos for the next season," the insider revealed. Vicki was not included in the group cast photos and they shot multiple options,"
These annual group cast photos are bound to be in sight time and again throughout the season, mostly for advertisement purposes. So, the fact that a permanent cast member is missing from the shot sure cannot be taken lightly.
According to reports, despite not being a part of the group photo, Vicki was present in the set of the photoshoot. This suggests that she would be in some sort of presence in the upcoming season.
You may also like: Lisa Vanderpump Reportedly Fed Up With Filming "The Real Housewives of Beverly Hills"
All these rumors and gossips sure are increasing the hype of the upcoming season of the show and we're sure to get some juicy moments with Vicki Gunvalson.
-->