Rihanna and her Billionaire Boyfriend Hassan Jameel Steps out for a Dinner Date Along with her Mother and Brother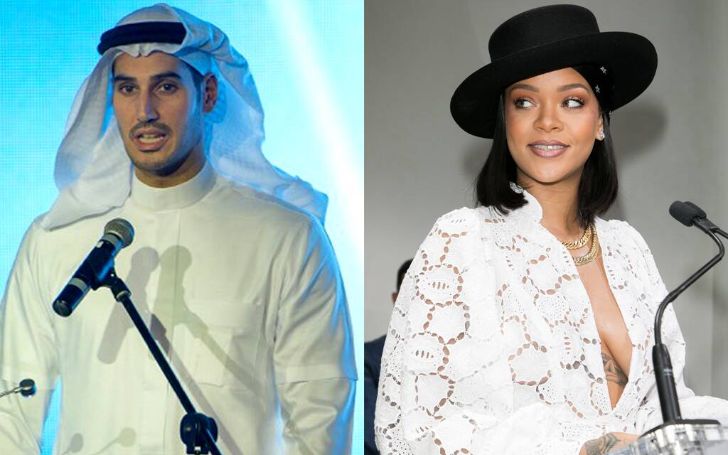 They're going strong!
Singer Rihanna and her billionaire boyfriend, Hassan Jameel spotted in a romantic dinner, a witness exclusively told PEOPLE. The low-key pair went to Mason in Santa Monica. Rihanna's brother and mother also joined them.
The onlooker while telling how much the duo enjoyed their date maintains,
"They enjoyed a full dinner of Mason's signature seafood and steak plates with wine and specialty cocktails."
The onlooker, furthermore states the pair didn't shy off from showing PDA.
"At one point, Rihanna and Hasaan were arm in arm. They all stayed a good few hours of the night until dark."
This is one of many appearances and dates the duo has been in on. They've been pretty much uptight about their relationship since its inception back in 2017.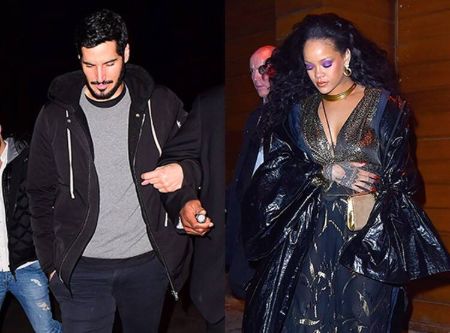 Source: E! News
The pair sparked romance rumors back in 2017 when multiple media outlets spotted them grabbing coffee and making-out while in an exotic vacation in Spain.
Earlier this year, they celebrated Riri's birthday during the Los Angeles Lakers game in February. Then in June, the duo jetted to Amalfi Coast, Italy. They had a fun-filled lunch date at Lo Scoglio, Nerano.
Don't Miss: Who Is Richer, Rihanna or Beyonce? Check Out How Much The Top Female Musicians Earns
The Diamond singer never really talked about her relationship but this June, during an interview, she opened up about her desire to become a mother and her new profound relationship.
"I got into a new relationship, and it matters to me. It was like, 'I need to make time for this.' Just like I nurture my businesses, I need to nurture this as well."
-->