Rising Artist RJ Word Chatted With Digital Journal About His New Electro-Pop Single 'You Played Yourself'
Published Fri Jun 21 2019 By Chester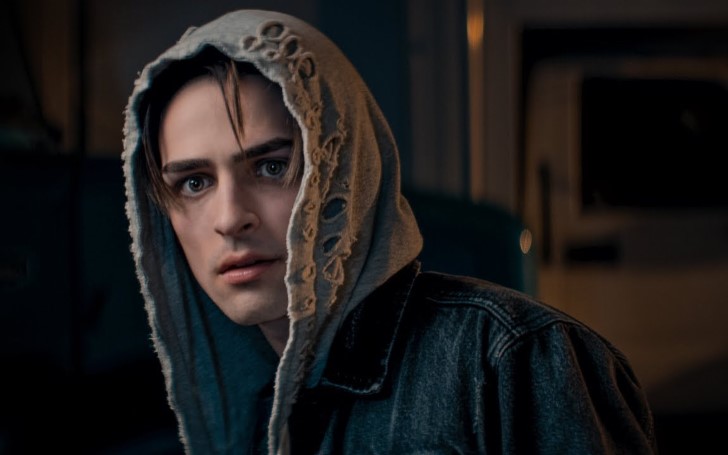 Rising star RJ Word shares about his new Electro-Pop Single 'You Played Yourself' and his wishlist in the music industry.
In this digital era of music, emerging artist RJ Word chatted with Digital Journal and shared about his latest electropop single "You Played Yourself" and some of his bucket list artists.
The EP was released on May 23, 2019. So, what does RJ has to share about his new project? 'I'm Gone' singer shared how he came to compose the hybrid genre of pop-meets-EDM song,
"It was originally a song I had written close to a year ago, and it didn't have a track. It only had a few chords and a vocal. We were sitting on it for a while. When I was introduced to Victor, he produced this really cool track and sent it back to me. We played around with it a little more and it ended up being the perfect song for both of us to put out."
Check Out: RJ Word, Victor Magán - You Played Yourself
"What You Need" was honored at the 22nd Annual Dancing With Films festival and it's screening was on last Friday. Moreover, he is also looking forward to an award ceremony this weekend.
Taylor Swift Is Accused Of 'Using LGBTQ People As Props' In New Music Video >>>
The 22-years-old star shared his blissful experience as a 'dream come true'. Citing some of his idols such as Michael Jackson and David Bowie, RJ shared their story motivated him to move forward to his musical journey.
The Rising star RJ Word

SOURCE: Shazam
In the modern era of technology, the evolving music industry is also expanding his horizons and when it comes to music it has always been welcoming unique creations and artists.
Just as music evolved, so did the genres by artists or precisely 'musical geniuses' who delivered their masterpiece that set a trial for the upcoming generation to follow.
For instance, the 1940s and early 1950s, the era of 'Rock' evolved from gospel, jump blues, jazz, boogie-woogie, and rhythm and blues, along with country music.
The evolving EDM music can also be referred to as the 21st era music which came to prominence from DJ and producers like David Guetta, Skrillex, Avicii, Martin Garrix and forth.
Well, our wishes and hopes are with Word, we wish to hear him deliver some of the classics which we can loop all day in our playlist. The actor shares he has dreams to work with some of the sensational female artists like Rihana and Ariana Grande.
Listen Out 2019 Lineup Is Here And It's Bound To Be Epic !!!
Stay tuned and connected for the recent updates on your favorite artists and music.
-->