Robert De Niro Welcomes His Sevent Child At 79!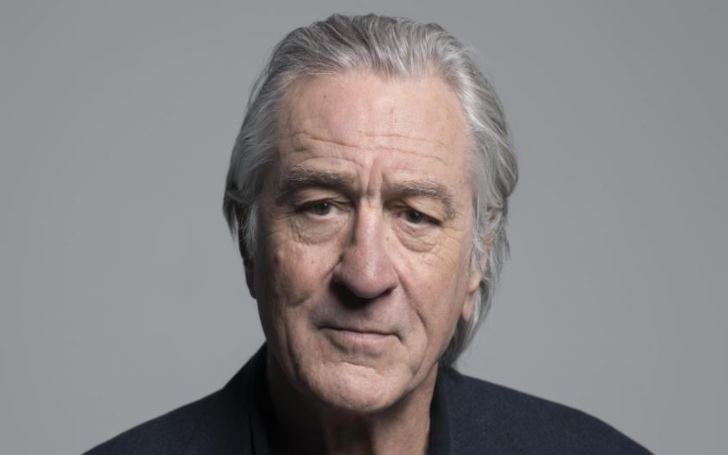 Robert De Niro is an acclaimed American actor and producer, renowned for his versatility and intense performances. Born on August 17, 1943, in New York City, he has become one of the most respected figures in the film industry. De Niro's career spans over five decades, during which he has garnered numerous accolades, including two Academy Awards.
Robert is known for his collaborations with director Martin Scorsese, delivering memorable portrayals in films such as "Taxi Driver," "Raging Bull," and "Goodfellas." De Niro's ability to immerse himself in complex characters, his commanding presence, and his commitment to his craft have solidified his status as a cinematic icon.
Oscar-Winning Actor, Robert De Niro Welcomes His Seventh Child
Robert De Niro's personal life has often captured the media's attention, and his recent announcement of becoming a father for the seventh time at the age of 79 has sparked headlines. Throughout his successful career, De Niro has had a notable dating history, showcasing his romantic nature.
In the 1970s, during his rising stardom, he courted actress Diahnne Abbott, whom he met while filming "Taxi Driver." They got married in 1976 and enjoyed twelve years together, during which they had a son and De Niro also adopted Abbott's daughter from a previous relationship. Although they divorced in 1988, they have maintained a close and amicable relationship.
Robert De Niro's First Wife, Diahnne Abbott
Diahnne Abbott and Robert De Niro's love story began in the 1970s. They first met while working together on the film "Taxi Driver" and quickly developed a romantic connection. In 1976, the couple decided to take their relationship to the next level and got married.
Their marriage lasted for twelve years, during which they experienced both highs and lows. They were often seen together at various public events, and Abbott stood by De Niro's side as he established himself as one of Hollywood's most respected actors. However, the pressures of fame, busy schedules, and the demanding nature of their respective careers put a strain on their relationship.
Despite their efforts to make the marriage work, De Niro and Abbott eventually decided to part ways. They finalized their divorce in 1988, officially ending their marital relationship. The details surrounding their separation remain private, as both parties have chosen to keep that aspect of their lives out of the public eye.
Despite the end of their marriage, Abbott and De Niro have maintained a cordial relationship over the years. They have continued to support each other's endeavors and have shown mutual respect. Their love story serves as a chapter in both of their lives, reflecting the complexities and challenges that can arise in a high-profile relationship.
Second Marriage With Grace Hightower
Grace Hightower and Robert De Niro's relationship is a significant part of their personal lives. The couple first met in London in 1987, and their connection was immediate. They dated for a few years before tying the knot in 1997. Their marriage was marked by several ups and downs, showcasing the complexities that can arise in any long-term relationship.
Throughout their marriage, Hightower and De Niro appeared together at various public events, and she supported him in his successful acting career. They were seen as a glamorous couple, often gracing red carpets and being involved in philanthropic endeavors.
Divorced And Reconcile
However, their relationship faced challenges, and they experienced periods of separation. They filed for divorce in 1999 but reconciled and renewed their vows in 2004. Despite the difficulties they encountered, they continued to make efforts to keep their marriage intact.
However, their attempts to reconcile ultimately did not succeed, and they filed for divorce again in 2018. The details surrounding their separation and the reasons for their split remain private.
While their relationship may have come to an end, the bond between Hightower and De Niro represents a chapter in their lives filled with love, struggles, and growth. They have both moved forward separately, focusing on their individual paths and endeavors.
How Many Kids Does, Robert De Niro Have? Details on the Children
Robert De Niro is the proud father of Seven children. Here are the details of his children without going into specific personal information. Raphael De Niro - Raphael is the eldest son of Robert De Niro. He has chosen a career in real estate and is involved in the family's business ventures.
Elliot De Niro - Elliot, the second son, has followed in his father's footsteps and pursued a career in the entertainment industry. Daughter: Drena De Niro - Drena is De Niro's adopted daughter from his first wife's previous relationship. She has worked as an actress, model, and producer.
Another Son: Julian Henry De Niro - Julian is De Niro's second adopted child. He prefers to keep a low profile and leads a private life. Twin Sons: Aaron Kendrick De Niro and Julian Henry De Niro Jr. Further, Robert De Niro had twin sons with his former long-term partner, Grace Hightower. The twins were born via surrogacy in 1995.
De Niro has been dedicated to his children, supporting their individual pursuits and being actively involved in their lives. While some of his children have chosen careers in the entertainment industry, others have ventured into different fields.
Also See: American Actor, Alec Baldwin Becomes Grandfather! Know All The Details Here
For More Content Visit Glamour Fame
-->