Meet Rod Stewart's Eight Children: Everything to Know About the Singer's Blended Family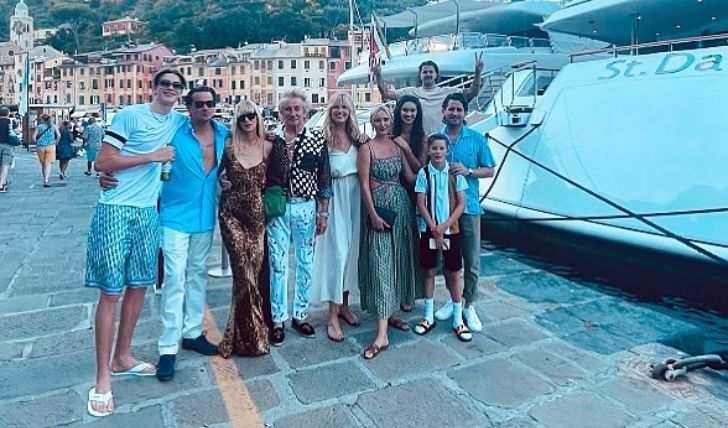 Inside Rod Stewart's blended family: The complete story here!
Ever-loved for his distinctive raspy voice, Rod Stewart is a Scottish singer-songwriter, often put forth with the likes of Elton John, Eric Clapton, and Boz Scaggs. From exerting his partly-innate and partly honed talents by busking in the pedestrianized streets of London and adopting the 60s popular Mod lifestyle to landing his first gig with singer Long John Baldry, Stewart quickly rose to familiarity as Rod the Mod.
Sir Roderick David Stewart was born on January 10, 1945, in Highgate, London. Regarded as the best-selling singer of all time, Stewart has sold over 250 million worldwide. Some of his best-known hitmakers are Every Picture Tells a Story, Mandolin Wind, True Blue, and You Wear It Well. Aside from his stellar career, Rob is also well mentioned in the gossip tabloids for his juicy love stories and well-blended family.
Get to know Rod Stewart's eight children!
Known particularly for his liaisons with multiple women, the Scottish singer, as a result, has fathered eight children with five different ex-partners. Rod's eldest, Sarah Streeter, 57, was born to the singer and his then-girlfriend Susannah Boffey on November 6, 1963, when Rod was only 17. Unprepared for the unprecedented situation, Rod and his partner gave up their daughter for adoption.
Sarah's adoptive parents, Gerald and Evelyn Thubron raised her until they died in 2007, following which she reunited with Rod. "I feel guilty about everything. I carry lots of guilt," the True Blue singer said about giving up his daughter. Stewart's second-born, first with his first wife Alana Stewart, Kimberly Stewart, 42, is a socialite, television personality, and a mother to one.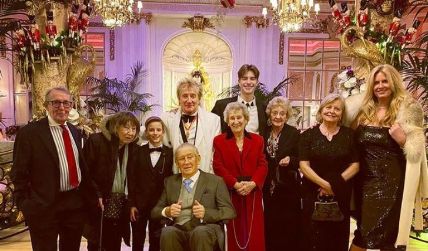 Rod had his firstborn when he was only 17.
Photo Source: Instagram
The Mandolin Wind singer and Alana welcomed Sean in September 1980. Sean is following in his father's footsteps and is currently an aspiring musician with a few onscreen credits, including Sons of Hollywood. Rod was romantically involved with former model Kelly Emberg from 1983 to 1999, during which Kelly gave birth to Rod's fourth kid, Ruby Stewart, 35.
Don't Miss: Amber Portwood Loses Custody of Her Four-Year-Old Son: Her Relationship History Explained.
Ruby had a brief as a fashion model before she formed the band Revoltaire, which disbanded in 2012. Ruby is a member of the country duo The Sisterhood, Alyssa Bonagura. From Rod's second marriage with actress Rachel Hunter, Stewart welcomed his fifth and sixth kids, Renee, 30, and Liam, 26. Renee is a dancer and yoga teacher, whereas Liam is an avid hockey player.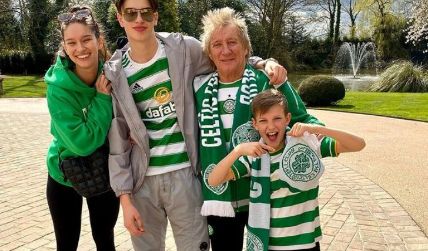 Rod and his ex-partner gave up their first for adoption.
Photo Source: Instagram
Stewart added to his growing family when he welcomed Alastair Stewart, his seventh child, with his wife Penny Lancaster-Stewart, with whom he has been happily married since 2007. Rod shares his youngest, Aiden Stewart, 11, with Penny. The Highgate-born singer and his wife recently got together with Rod's seven of eight children.
Inside Rod Stewart's relationship history!
Rod's relationship with his eldest born's mom, Susannah, was a mere fling, at least on Susannah's part. Rod recalls his teenage affair with Susannah in his 2013 song, Time. "Woke to find you gone" with his "teenage heart scattered to the floor," Rod's lyrics read. Stewart famously dated Bond girl Britt Ekland in 1975.
Stewart and Britt dated for two years, which Britt describes as passionate and amazing two years. "We were madly in love; we were absolutely obsessed with each other," Ekland said following their split, adding, "Meeting Rod Stewart and falling in love, so madly in love, was amazing." Rod married his first wife Alana in 1979; in an interview, the Brit singer admits regretting his early marriage.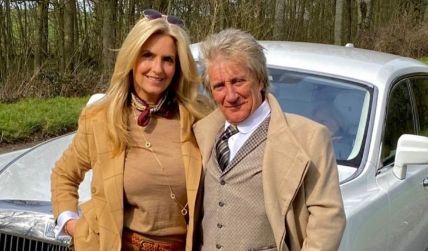 Stewart famously dated Bond girl Britt Ekland in 1975.
Photo Source: Instagram
Rod and Alana were married from 1979 to 1984. Alana, who now shares an amicable relationship with Rod, revealed their marriage fell apart because of Rod's infidelity. "Divorce is never easy, but it's even more painful when you find out your husband is having an affair with a beautiful model fifteen years younger than you," said Alana, referring to Rod's next flame Kelly, who he dated for seven years.
Recommended: Who is Luke Combs's Wife? Does 'Beautiful Crazy' Singer has Kids?
Stewart had a whirlwind relationship with his second wife, Rachel, who he married within months of meeting each other. Rod was shocked out of his wits when Rachel, 26 years younger than him, left him. "I couldn't believe it," says Rod, with his rockstar ego shattered. He adds, "You don't dump a rock star! It knocked me for six. It was a huge shock."
Rod Stewart's marriage with Penny Lancaster!
The You Wear It Well crooner met Penny, an English model, back in 1999, shortly after Rachel left the rockstar. Stewart took a little over six months to process his split from his second wife and started dating Penny after that. The duo tied the knots in 2007, a year after his divorce with Rachel was settled.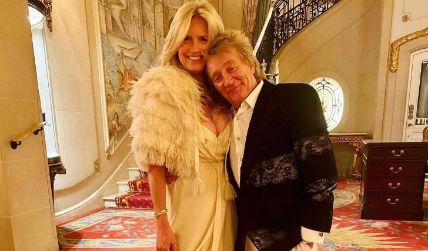 Rod and Penny split ways briefly a long time ago.
Photo Source: Instagram
Despite being together for over 20 years, Stewart agrees it hasn't been a smooth sail. Rod revealed how he was heartbroken after Lancaster left him for two weeks. "I asked her for a photo of herself in a frame so that I could see her when I went to bed and when I woke up," says the rockstar who recalls gazing at his wife's picture every night and morning.
Rod and Penny's secret to enduring marriage is consistent intimacy. Source: Loose Women
Stewart and Lancaster have since returned from their brief breakup and are stronger than ever. "I have always loved women, won some, lost some, but it's not about the magic touch, it's about being a better person and a good listener," says the rockstar, adding, "I met Penny in my 50s and if I had not learned by that point in my life I was never going to."
Stay connected to glamour fame for more.
-->