Ronda Rousey Is Coming To Fox's 9-1-1; What Role Will She Play?
Published Sun Aug 18 2019 By Travis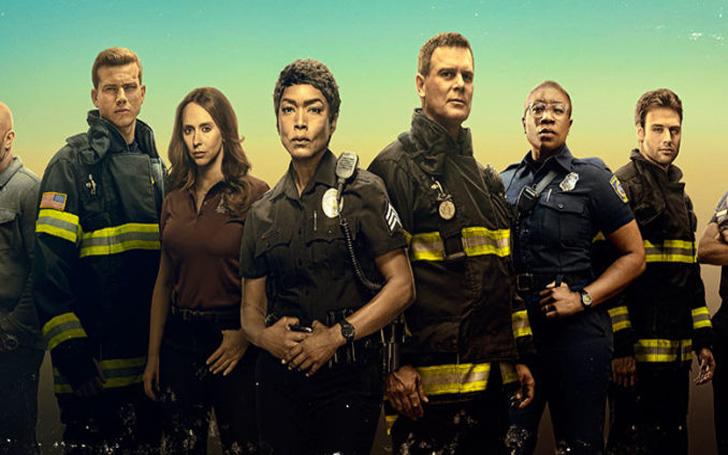 Ronda Rousey is taking a break from WWE and coming to Fox to fight a tsunami!
Former UFC champion and WWE personality, Ronda Rousey, is coming to Fox for a guest appearance in what is rumored to be the first episode of season three. 9-1-1 is a hit drama series on Fox focusing on the lives of emergency responders, primarily 9-1-1 operators, first called police officers and the primary focus of the show is the 118 Fire Department of Los Angeles.
Season two of the series was a major improvement over the first season with the first two episodes of season two focusing on a massive earthquake hitting Santa Monica, and the first responders bravely going into crashing buildings. Season three is going to be similar with an enormous tsunami coming in to destroy the Santa Monica piers and the 118 spur into action.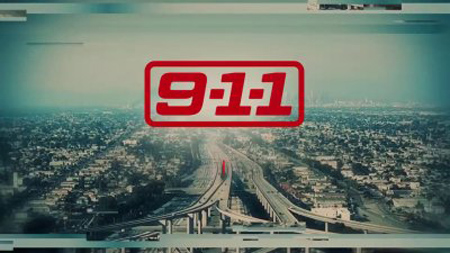 Source: kdvr
Ronda Rousey will play 'Lena Bosko' on the first couple episode of the series with a look towards future reoccurring role, and she was described as a stoic but fearless member of the 136 Los Angeles Fire Department who joins the 118 to helps people when disaster strikes.
In the new season, Ronda's character supposedly loses all of her crew and joins the 118 to help out the crew rescue as many as they possibly can. Created by Ryan Murphy, Brad Falchuk and Tim Minear, the series started out as a straightforward procedural but morphed into a dramatic representation of the day to day scary and unpredictable lives of the first responders who arrive at some funny but most of the time scary situations.
Watch: The trailer for season three of 9-1-1.
The three main leads of the show are played by Angela Bassett an LAPD patrol sergeant, Peter Krause as the captain of the LAFD station 118 and Jennifer Love Hewitt as the 9-1-1 call operator who joined the series in season two, replacing Connie Britton from the first season. Oliver Stark, Aisha Hinds, Kenneth Choi, Rockmond Dunbar and Ryan Guzman star in the series as series-regular.
Rousey is the first woman's Olympic medalist in Judo, and she traded in her life on the mat for a life inside the cage. Ronda joined UFC and became UFC's first woman's bantamweight champion. One of the most dominant athletes in UFC Ronda boasted an undefeated record of 12-0 before Holly Holm finally defeated her in 2015 and then again in 2016 by Amanda Nunes while she was trying to make her comeback into the fighting promotion.
Watch: Ronda Rousey loses to Holly Holm
With a record of 14-2, Rousey called a career on her UFC fighting days and joined the wrestling promotion of WWE where she became Raw Women's Champion and lost the title during Wrestlemania 35 which she headlined, and the event became the first time a female performer closed Wrestlemania. Her reign at the top of the women's division lasted for over 230 days, which was the longest in WWE history.
Ronda recently took a break from WWE with rumors circulating she was leaving the promotion, but those rumors were quashed by WWE saying she was under contract with the promotion till 2021. None the less, Ronda was still said to be taking a leave of absence, and she was said to be moving away to start a family with her boyfriend and husband, Travis Browne.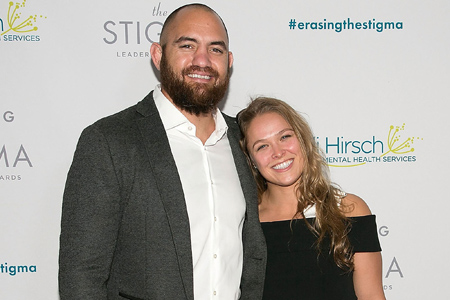 Source: People
This will be the second time of Ronda making an appearance in a network tv show. She last appeared in NBC's Blindspot and the last movie role for the character was in STX Entertainment's Mile 22 where she started opposite to Mark Wahlberg and the Walking Dead star Lauren Cohan.
With the way Ronda's character is billed for season three, it seems this will be the first turn in an emotional role for the athlete who was type-casted all her life as the bad "guy." She appeared as an antagonist in the hit movie 'Furious 7' and also as an emotionless hardened mercenary in 'The Expendables 3', it was a back door pilot for a new franchise and team, but nothing came to fruition. The last time she played a likable and emotional character was ironically in the awful 'Entourage' movie.
Source: EW
Going by her look, released to EW it seems; finally, she will be allowed to show her emotional side, and for once Ronda won't be a bad parody of herself.
Talking about the first episode of season 3 creator Tim Minear said, "Like our multi-part earthquake episodes from last year, cast and crew are pushing the limits, striving to create a realistic experience of human endurance in the face of a natural disaster. Our goal is to make Quentin Tarantino at least tear up by the end of every hour."
You can check out the trailer for 9-1-1 season three, above, and the series itself will hit the small screen o 23 September 2019. Plus a spinoff show based on 9-1-1 is coming to Fox in 2020 starring Rob Lowe.
-->