Ronnie Ortiz-Magro is Single Again After New Year's Fight With Girlfriend Jen Harley
Published Mon Jan 07 2019 By Karly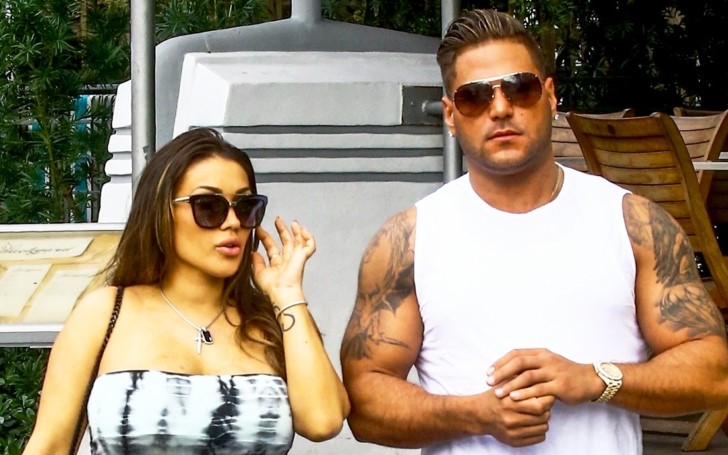 Ronnie Ortiz-Magro and Jen Harley split after new year's fight.
People cheer the new year to welcome a new journey of their life. The new year itself brings positive vibes on everyone along with the remembrance of old days. Although people joint hearts and hands on the occasion of this day, one of the top celebrities reportedly ended their relationship.
American actor Ronnie Ortiz-Margo is single again after the fight with his girlfriend Jen Harley. The pair started their love interest on December 26, 2017, however, they ended their affair on the day of new year's eve.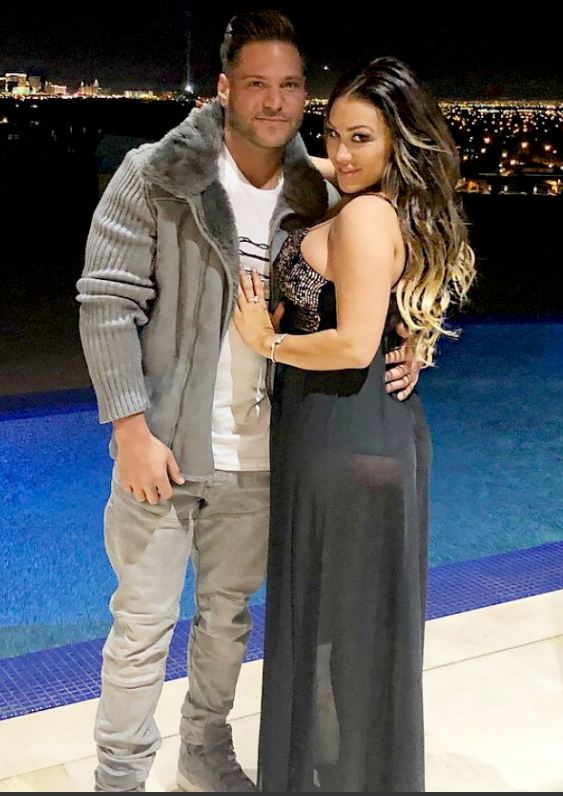 Ronnie Ortiz-Magro with his former girlfriend Jen Harley
SOURCE: Wiki Networth
Ronnie Ortiz-Margo and Jen Harley are currently no longer together, following a huge blowout on New Year's Eve. A source says, because of their last few fights, things turned violent on that day. The source further stated:
"They got into a huge fight and she threw something at his head."
While it is unknown about what actually happened between the pair, but resulting in the heated debate, it is clear that this is the last time the reality stars will break up. A source further added:
"They are a mess at this point, they even laugh about it."
Margo and Harley share a daughter together Ariana Sky Magro on April 2, 2018. However, Margo still posts several photos with her daughter after the breakup with Harley.
Also Read: Drake Unfollowed Kim Kardashian's Instagram After Kanye West Called Him Out
According to a source, Margo was trying his best to keep their relationship alive for the sake of their daughter. At the beginning of October, the couple seemed happy because at that time Harley shared a photo on her Instagram where she stated:
"How we are all the time, We went through a rough time but we are strong and the best we've ever been, I love you and have your back always."
On 30 April 2018, the duo also appeared in a physical fight in an Instagram video but later Margo apologized for acting irrationally and insulting Harley moments after deleting the post.
You May Like: Congresswoman Nancy Pelosi Jokes About Paying $1 For President Trump's Border Wall
Jen Harley also shared a son, Mason from her previous relationship. However, it is still unclear if she was married or not before giving birth to her son in 2007. There is no exact information about her previous relationship and further affairs after the breakup with Magro.
Read Also: Black Panther' Star Letitia Wright Named 2018's Biggest Box Office Earning Actor
Ronnie Ortiz-Magro also dated Sammi Giancola before he announced the official relationship with Jen Harley. There are no other rumors related to Ronnie after the breakup with Harley.
Although the duo ended their relationship in the early days of 2019, they are happily sharing their personal life on social media. Neglecting all their past problems, we wish them a happy beginning in the upcoming life ahead.
-->