Ronnie Ortiz-Magro's Violent Relationship With Girlfriend Jen Harley Rocked The Jersey Shore
Published Sat Aug 03 2019 By Travis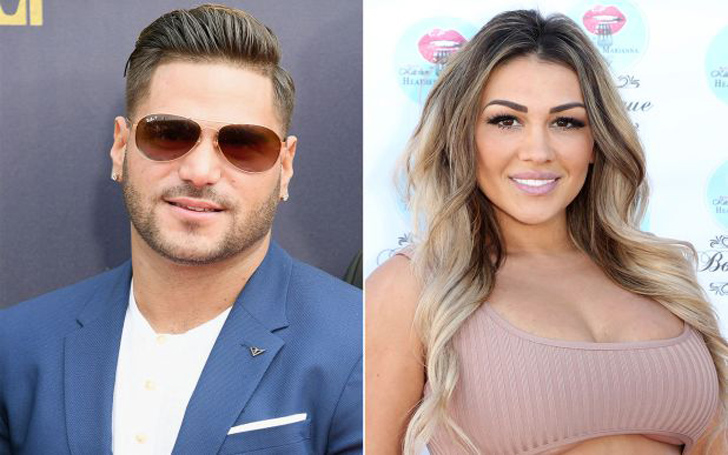 The Jersey Shore cast was supposed to enjoy a wedding but Ronnie and his relationship with Jen rocked the whole show.
The Jersey Shore cast was supposed to be celebrating the upcoming marriage of Mike "The Situation" Sorrentino, but Ronnie Ortiz-Magro overshadowed the whole thing. In the back-to-back episode of Jersey Shore: Family Vacation on Thursday, the entire team took the trip to Stony Creek Ranch in Lake George, New York.
Watch: Ronnie ruining the casts time at the ranch
The trip was supposed to be a fun vacation for the cast, but Ronnie's moping cranked the tension between the rest of the group and Ronnie to eleven. Ronnie was angry; everyone was talking about his personal life, but no one was talking about the divorce of Jenni "JWoww" Farley. "I've been an open book," Ronnie said. "Everyone knows what's going on in my life and it's a thing in the house now. Why isn't everyone joking about Jenni going through a divorce? It just shows that there's a lack of respect that they have for me and my life."
Ronnie was mad; everyone was making him a butt of their jokes, and he was also angry because he thought he was surrounded by "people that I can't really talk to." People started to worry Ronnie was trying to run away from the situation involving his on-again-off-again girlfriend, Jen Harley. The couple accused each other of physical abuse, and they are separated, but they still share a 15-month-old daughter, Ariana Sky.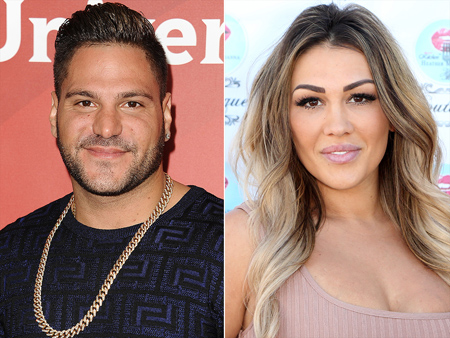 Everyone was worried and fed up off, Ronnie and his moping behavior. Pauly "DJ Pauly D" DelVecchio was so annoyed he even said, "When he's actually good, I worry."
Pauly knows the whole thing is to do with Jen and they've all tried to get him out of his slump, but he doesn't seem to want to get out. He said, "There's no hope for us giving him advice anymore. We gave him so much advice; I can't even give it anymore. I will not do it. You can't help somebody that doesn't want to accept the help."
Ronnie and his struggle in his private life is the same topic which keeps coming, and Vinny Guadagnino was not ready to deal with it anymore. He is fed up of going on the "emotional roller coaster" with Ronnie, and he is also fed up of Jen overshadowing everything they do.
Watch: Ronnie talks about his relationship and his friends
If the moping wasn't enough, the two former couple even got in on a bust-up online to make the whole situation worse. Nicole "Snooki" Polizzi said, "He said he got beat up in Secaucus, but the other day, Ron did another ron-page on Instagram, showed his face when he got beat up, and he basically said, 'Jen did this.' But I mean, we can't trust Ron." And Deena Cortese added, "I don't even want to be around him anymore."
Everyone was unsure about Ronnie attending the wedding, but Nicole talked about Ronnie needing to be at Mike's wedding, but she doesn't want him to be there in this particular mindset. She also talked about how Jen is to blame for this whole thing because of the person she is turning Ronnie into. She still said she loves Ronnie like a brother because he was there for her when she was going through her own struggle, but he needs to get out of this slumber.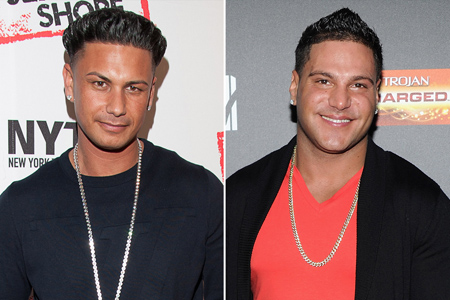 Finally, someone spoke the obvious when Pauly said, "It's obvious that they are both addicted to a toxic relationship and a toxic environment. I'm just worried for the baby."
All the guys gathered for a rehearsal, two days before the wedding, but Ronnie was not there, and the guys were disappointed he didn't show up, but finally, he made his grand entrance. He said even though people are just making fun of his relationship, he was there because this was important for Mike.
The day Mike confronted Pauly and Vinny and laid out his feelings. He said he being himself was making him a joke, and it bothers him a lot. He also said he lied because he couldn't be truthful with anyone and no one was really there for him.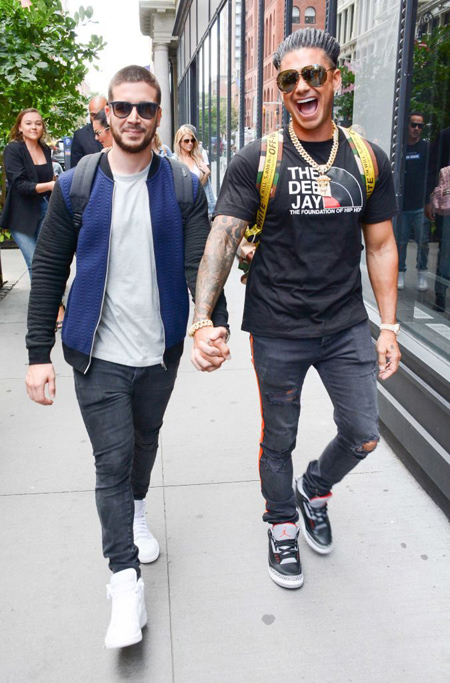 This all got Pauly very angry, and he just told him the problem was Jen and not them, he was getting his ass kicked by Jen, and he needs to leave her he wants to be happy. He said, "Leave this f—ing girl."
Also Read: Does Selena Gomez Have A Husband? Find Out All The Intriguing Details Of Her Dating History!
It's how they left things, and new episodes are coming every Thursdays on MTV.
-->