Rosanna Pansino's Plastic Surgery Rumors Are True: Everything Here
Published Sun Feb 21 2021 By Bran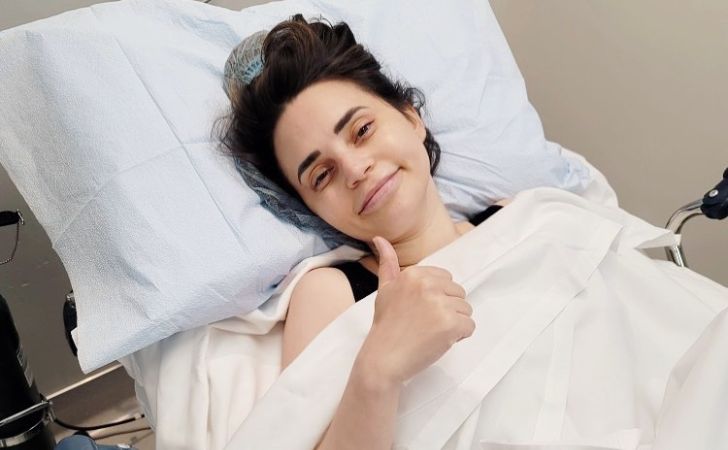 The dashing YouTube sensation Rosanna Pansino's plastic surgery news is true. Know it all here.
Rosanna Pansino is a popular name among internet viewers, courtesy of his decade-long work on YouTube. The 35-year-old's resume isn't just limited to that as she even earns a luxurious living working as an actress and a cookbook author.
You would be surprised to know how the charming diva, Rosanna Pansino was listed on Forbes' as 'Top Influencers: Food' list in 2017. Barring that, she also bagged several Shorty Award nominations, out of which she bagged one.
In the most recent times, many talk and gossip have been made across the media revolving around the speculations on how Rosanna Pansino underwent surgical methods. The charismatic influencer who is the woman behind the hit YouTube channel recently made it to the news for removing breast implants. Go nowhere as we bring all the details on the vlogger's plastic surgery pursuits.
Rosanna Pansino Admitted On Getting Breast Implants Out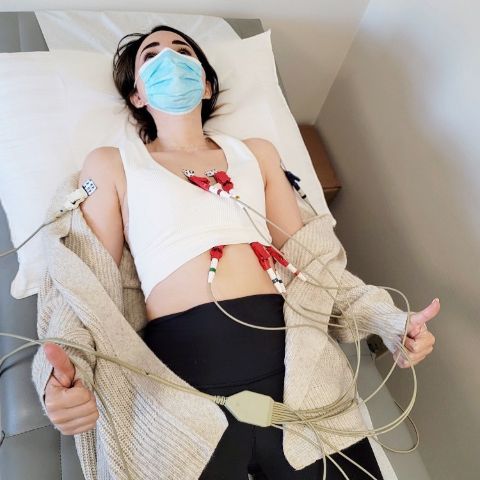 Rosanna Pansino decided to remove her implants through plastic surgery.
Photo Source: Instagram
It's just the second month of the year 2021, and renowned YouTuber Rosanna Pansino already has a flex, which can be reflected on the pair of her breasts. Yes, the cute actress had no shame in admitting that she will be opting for nature's gift by removing the breast implants that she put in the past.
You May Like: Mikayla Demaiter Plastic Surgery: Here's The Real Deal.
Getting into the details, we were quite surprised to know how Rosanna Pansino has been living with breast augmentation for the past thirteen years. Except for the breasts, the internet sensation didn't proceed with changes in her facial appearances, not anything that anyone knows of to this date.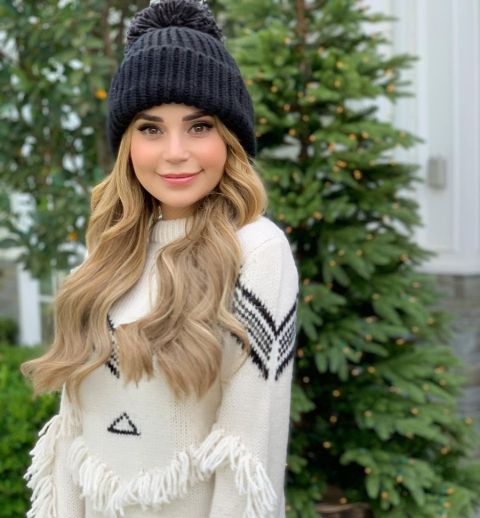 Rosanna Pansino was living with breast implants for the past 13 years.
Photo Source: Instagram
Rosanna Pansino looked pretty excited while making the big decision to remove her implants. It's not the case that she looked any bad before, but maybe the diva realized that the best way to go was to go natural instead. In an interview, the elegant influencer opened up with an Instagram caption, 'New year, new me!.' In fact, the 35-year-old clearly indicated that she never regretted getting an augmentation, but at present, Pansino feels that she no longer requires them.
Rosanna Pansino's Surgery Was Successful
It was an Instagram post from Rosanna Pansino that helped her fans know of her decision to remove her implants. Her breast implants, thirteen years ago, might be taken in the form of plastic surgery on some levels. In an interview, Pansino even disclosed how the surgery helped her remove her fat cells and filled in the missing volume.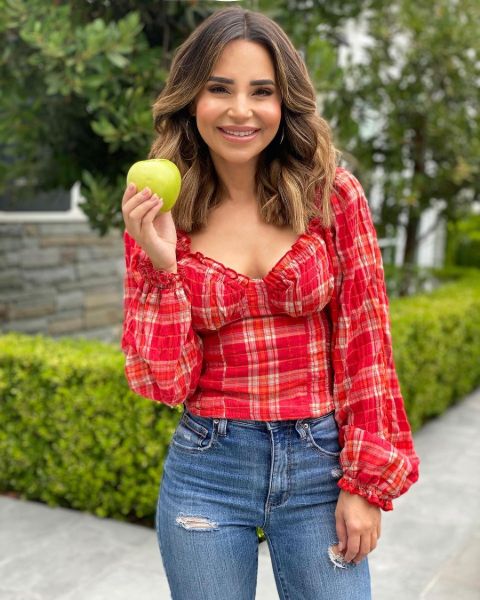 Rosanna Pansino's surgery to remove her breast augmentation was successful.
Photo Source: Instagram
Removing the implants was her decision, but it was far easier said than done. In order to get things done, the actress first needed to take the pre-up tests to ensure that Rosanna Pansino was healthy enough to go through the sensitive process. She owes massive credits to Dr. Robert Cohen, who is a board-certified aesthetic plastic surgeon.
Don't Miss: Teri Hatcher Plastic Surgery: Did She Really Go Under the Knife?
Rosanna Pansino has finally decided to go natural after almost a decade, and only time will tell if she ever decides to go for plastic surgery again to revamp her looks.
Related: Lauren German Plastic Surgery Speculations: All The Truth Here.
For more news and updates about your favorite stars, please stay connected with us at Glamour Fame.
-->