RuPaul's Drag Race Judge Michelle Visage Signed Up For Strictly Come Dancing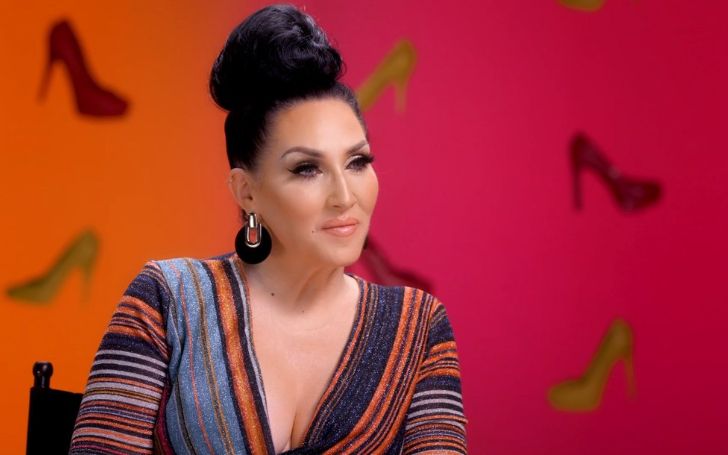 Michele Visage said said she came with an agenda to "represent women of a certain age."
Michele Visage, a well-known face as Rupaul's Drag Race Judge, signed up for Strictly Come Dancing, and said she came with an agenda to "represent women of a certain age."
Michele who just signed for the celebrity reality TV show said she was very excited and actually over the moon; the star further continued, "This is one show I've loved for years. I can't wait to be dramatic and as amazing as I can be."
Michele added, "I'm a woman that's 50 years old. I want to be out there representing women of a certain age. People say 'They're old, they can't do it anymore,' but actually, we can. We can do it great."
Also See: Strictly Come Dancing Star Stacey Dooley Broke Up With Boyfriend After Getting Close To Dance Partner Kevin Clifton
We asked Michele about 'Strictly Curse,' Visage laughed to which she said, "It makes me laugh that people think that's a thing. So silly! My husband of 22 years is the love of my life … It's laughable is what it is."
Michele could be seen really happy about the contract, so we took the luxury to ask her about her favorite contestant, to which the star replied, "I'm Italian, so I'd love Giovanni (Pernice) because I love the Italian sense of humor… I also love Aljaz (Skorjanec) or Gorka (Marquez). One of those three I'd be over the moon."
Also Read: Kevin Clifton says He Has 'Struggled' With Media Attention In His Personal Life
Michele who appeared on 'Celebrity Big Brother' and as a Judge on 'Ireland's Got Talent,' has other shows lined up, the biggest one being RuPaul's Drag Race the UK on BBC Three in October.
-->