Ryan Reynolds And Pregnant Blake Lively Are Extremely 'Excited' About Their Baby #3
Published Wed Aug 21 2019 By Sea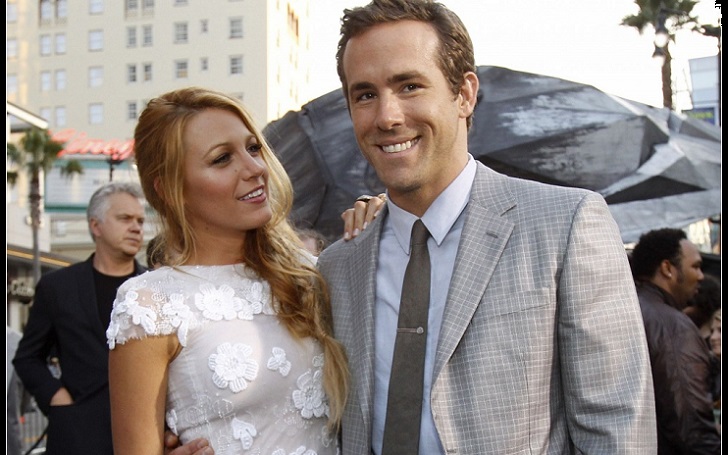 It's baby number 3 and the actor couple, Ryan Reynolds and Blake Lively, are no less excited than the arrival of the last two.
Ryan Reynolds and Blake Lively both voiced acutely that they desired a lot of children even before they had their first baby, daughter James, in 2014. Blake Lively is pregnant for yet another time, and they are not any less excited to welcome their third child.
The actors are one of the strongest celebrity couples of this era. They went from friends to lovers, and it is indeed one of the best things to have in a relationship. They announced the current pregnancy at the premiere of 'Pokemon: Detective Pikachu' in New York on May 2 and were already excited, according to a source.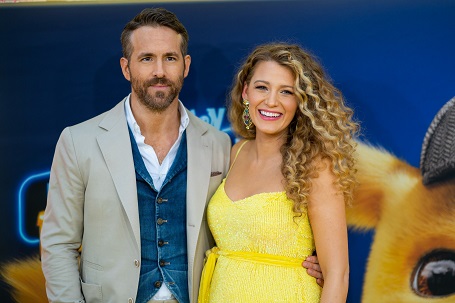 Source: Michael Stewart, Getty Images
The source close to the couple told People exclusively,
They are so happy and excited about having another baby. They really are the most in-love and in-tune couple, and very hands-on parents. They'd have a dozen kids if they could.
The household is filled with ladies. Blake and her two daughters are outnumbering the 'Deadpool' actor, and he would like to have a son to bond with. But hey, he won't be disappointed if this one is also a daughter. "If I could have nine daughters, I would be thrilled," he told Jess Cagle after welcoming his second daughter, Inez, in 2016.
Watch: Ryan Reynolds Talks About Daughter with Jess Cagle
Before the birth of James, Blake told the August issue of 'Marie Claire' that she would "spit out a litter of kids" if she could, while Ryan echoed the same thing to 'Details' magazine,
We'd love to have a big family. We both come from big families—my parents did four, Blake's did five. A lot of people say it's crazy, but we'll only know when we're there, you know?
Despite both of them being glorified actors, they would like their children to grow with a normal childhood and not be under any kind of Hollywood spectacle. That's why you don't see many personal pictures of the pair in their social media handles. Even if you do, it's not the preaching of how great a child could be for a family. It's mostly like silly jokes about how James is bad at art.
"I just find it funny — everybody thinks their son or daughter is God's gift to air, and in their home, they are. I mean, when I'm [in my house], I look at my daughter and I'm like, 'You are the most amazing creature I've ever seen in my life.' But that's sort of annoying when you do that publicly, so I usually kind of go the other way with it. I'll write silly jokes about how my daughter is terrible at her art or whatever."
The couple, married for seven years, are secretive about their children as they didn't reveal they had a girl for a while after Inez's birth. This time too, they won't be telling us anything, but we can wait. The due date for this child is probably around September or October, but it'll perhaps be 2020 before the gender and the name of the child is publicized.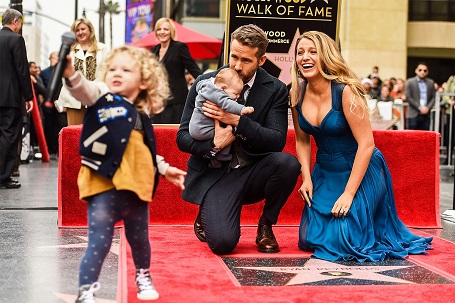 Source: Matt Winkelmeyer, Getty Images
The two are already prepared for the new child. Although, Ryan is still freaking out. He knows "she has a great support system", but he tends to get fidgety and highly strung as the due date approaches. So Blake is doing everything she can to stop Ryan from losing his cool.
"Her birthing plan checklist includes a cozy hospital room setting with plush pillows, curtains, a mellow soundtrack, masseuse and meditation tapes and snacks for Ryan," an insider told Life & Style exclusively.
Furthermore, the couple has a strict rule that they agree on. Only one of them would be working at a time throughout their family life. So, while Ryan is shooting for 'Free' in Boston, Blake will take a break from filming despite filming with a bump the last two times.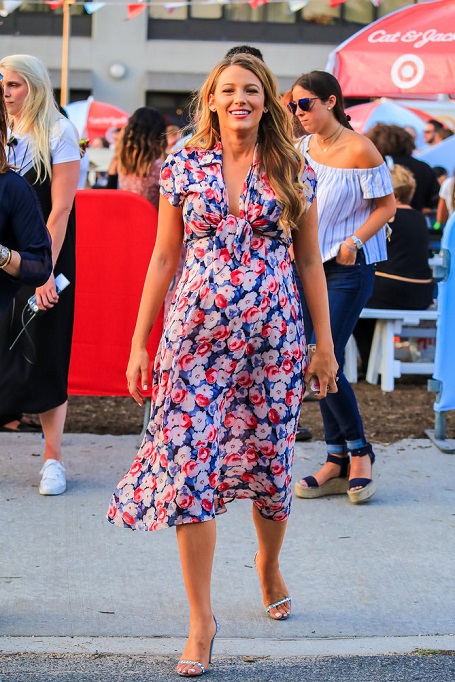 Source: Alessio Botticelli, Getty Images
We're all pretty excited for another addition to the family as well, and we know this won't be the last one. The kids are also the reason Blake and Ryan's marriage is able to remain this strong, and it will remain so for the long haul.
-->