Pregnant Blake Lively Appears To Be Inactive On Social Media; When Is Her Third Baby Due?
Published Sun Aug 18 2019 By Sea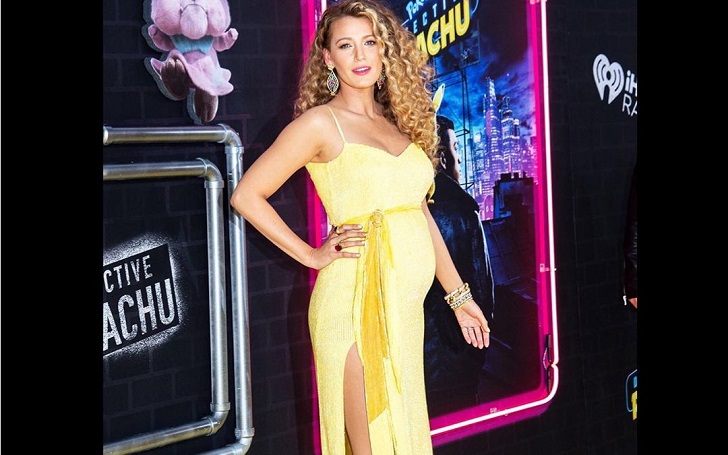 Ryan Reynolds' wife Blake Lively hasn't posted on social media for a long while. She's busy with her pregnancy.
The announcement of the actor couple, Ryan Reynolds and Blake Lively, expecting a third baby together was the only thing we see on Blake's Instagram feed in over seven months. Her twitter handle has one more post during that time. Aside from those, her social media life is barren.
The actress, who turns 32 later this month, is not one of those celebrities to flood news feed with her posts but this is too much. The couple decided to announce the pregnancy on the red carpet when they presented themselves at the 'Pokemon: Detective Pikachu' premiere in New York City on May 2.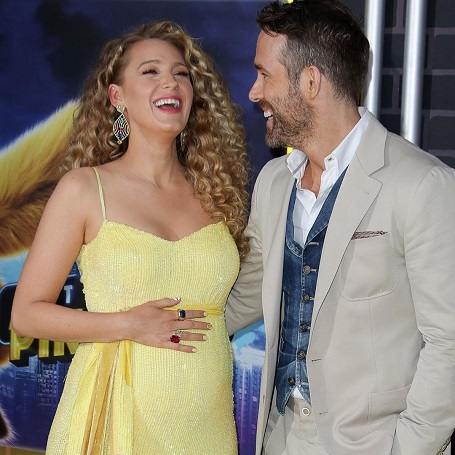 Source: Blake Lively, Instagram
The married couple was always talking about rearing more children and raising them with a normal childhood. They were quite open about their previous two children, but this time, it is revealed that they are doing things differently.
For one thing, the $16 million worth actress is not planning to be a part of any movies or series this time. In the last two pregnancies, she filmed with a baby bump, which of course was made to be as inconspicuous as possible. Ryan will be away for most of the time during the pregnancy for filming the movie 'Free' in Boston. So, it is understandable Blake will take a break from acting this time.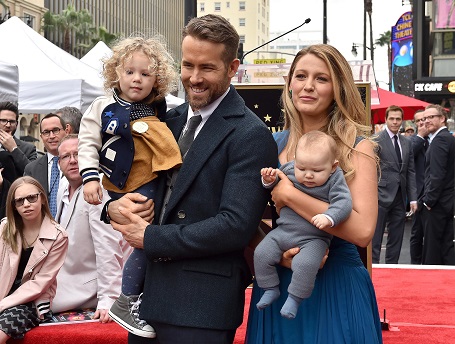 Source: Axelle/Bauer-Griffin, FilmMagic
In context to the doting parents' wish for more kids, it is possible that this one is planned as well. Since the other two children were girls, two-year-old Inez and four-year-old James, they are hoping this one is a boy. This pregnancy probably won't be the last one either. Blake confessed she has no idea about parenting and how she manages to get through it.
The 'Gossip Girl: Reboot' star hinted on this pregnancy a year ago, but neither she nor Ryan will be revealing any photos immediately after birth. It will take a while since they are pretty private about their family matters. It's just that they want them to go through a normal childhood, without all the stardom.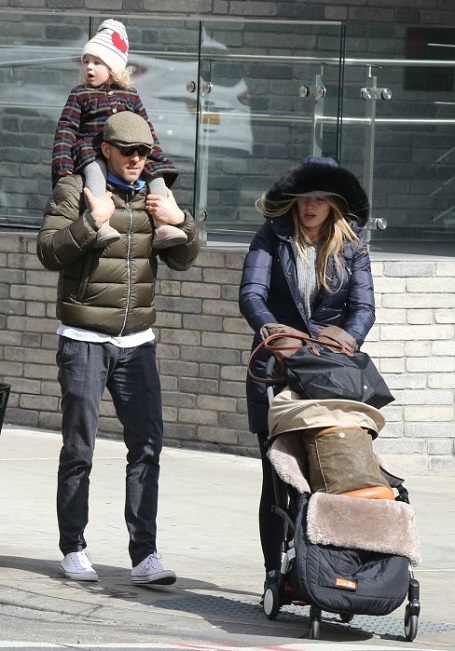 Source: INSTAR Images
Onward to the due date. The couple announced quite a while after they found out Blake was pregnant. It was probably to make sure they won't run into any kind of problem. They decided to hold off the announcement for the sake of not getting everyone's hopes up and then possibly having to crush it.
The risk of miscarriage drastically decreases once a woman reaches the second trimester of their pregnancy. On that account, Blake should have been at least that far along at the time of the announcement, putting her at three to four months of pregnancy. That was over three months ago. This means the due date is around September to October later this year.
Although Ryan isn't giving updates about the third child this time, he cannot wait for the baby to arrive. Blake and their two daughters routinely go to visit Ryan during his shoot, so even if he misses most of the pregnancy time, he will be there to see the child grow out in the real world. Besides, Blake is not afraid of traveling with three toddlers and insists they will be where their parents are.
Despite the rumors that the couple was having a hard time in their relationship last year, Blake recently surprised Ryan with the greatest present he has ever received from his wife — a painting of his childhood home with a newspaper boy in the foreground, the first job he ever did.
-->