Did S. Epatha Merkerson Undergo Weight Loss? Find All the Details Here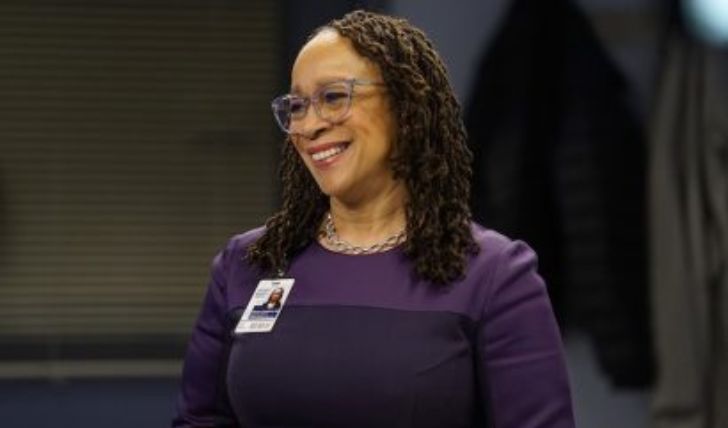 Inside S. Epatha Merkerson's Inspiring Weight Loss Journey: How Did She Achieve It?
S. Epatha Merkerson is a stage, film, and television actress. Best known for her spectacular portrayal of lieutenant Anita Van Buren on NBC's Law & Order, Merkerson boasts a host of accolades to her name, including one Emmy, Golden Globe, and Screen Guild Actor Awards. Her credits also include Chicago Med, Equal Justice, and Navy Seals.
Sharon Epatha Merkerson was born on November 28, 1952, in Saginaw, Michigan. Merkerson graduated from Wayne State University, majoring in fine arts. She reportedly has a family history of illness. The reputed actress has always kept her medical conditions open with her fans. Dive into Epatha's journey of weight loss.
How Much Weight Did Merkerson Lose?
People, be it celebs or non-celebs, undergo weight loss either to fit into society's standard of the desired physique or for celebrities' medical reasons. But in Merkerson's case, she revealed notable weight loss after she made a conscious effort to live a healthier life; the actress was diagnosed with Type 2 diabetes at 50.
Merkerson was diagnosed with type-2 diabetes at 50.
Photo Source: Everyday Health
Aged 68 now, the Emmy-winning actress recalls in one of her interviews, it was 17 years ago, she was at a health fair in Washington, D.C, where she had her blood tested by a doctor at Howard University table. To her surprise, the result said her blood sugar level was very high.
Check Out: 'The Bachelor' Star Maurissa Gunn Gained and Then Lost Weight: Here's How
Determined to bring changes in her lifestyle, Merkerson started eating better and tried different forms of exercise. The star reveals, hot yoga and cycling didn't work for her, but walking did. When she got nabbed to star to Chicago Meds in 2015, Epatha had already shed a whopping pounds. Before she embarked upon her personal journey, Merkerson weighed 174 pounds.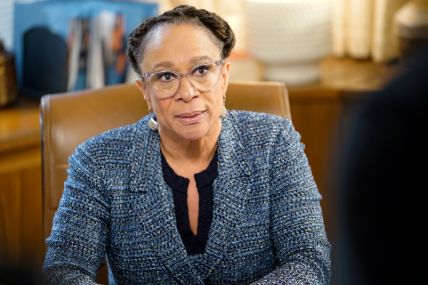 She went from weighing 174 to 135 pounds.
Photo source: Cheatsheet
And although the transformation did take a long time, Merkerson revealed she weighed 135 pounds in early 2020. The Law & Order actress says there is no end goal; in fact, the whole regimen is her life now. Even during the pandemic, Merkerson says she didn't slack off. Not only did she revealed apparent weight loss, but Epatha has been seeing amazing improvement in her health.
Merkerson Quits Smoking!
The 68-year-old actress has been a vocal advocate against smoking and lung cancer. While her crusade against cigarettes is deeply rooted in her own experience, Merkerson's fight against cancer began when she lost two of her closest friends to lung cancer.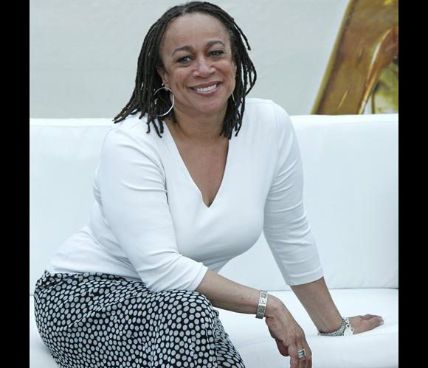 Merkerson lost her closest friend to lung cancer.
Photo Source: Pinterest
The Law & Order star decided to quit smoking in 1996; Merkerson had been a heavy smoker for 23 years. She reveals she was one of those people who'd lit a cigarette before putting their foot on the floor in the morning. Epatha distinctively recalls it was February 4, 1996, when she woke up and chucked her cigarettes in the trash for good.
Recommended: Chaz Bono's Weight Loss: All the Details Here
The Birdie Blue actress now leads a campaign against tobacco via the Tobacco-Free Kids crusade; she has also joined Cancercare and the American Lung Association of New York. "It's not like I can get in front of a group and talk about a CT scan with real authority, but I can talk to young people about my experience," said Merkerson.
For more information and news on your favorite stars, stay connected to Glamour Fame.
-->