Sad News for Mickey Mouse fan! Voice of Minnie Mouse, Russi Taylor Dies at 75; 'Will Be Sorely Missed'
Published Sun Jul 28 2019 By rhyss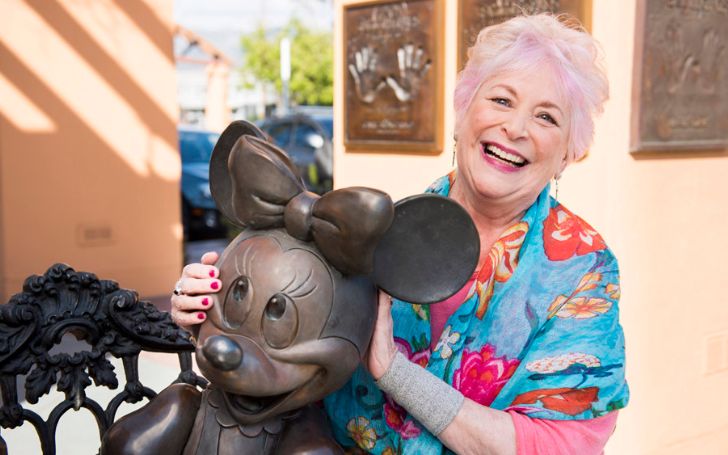 Such a tremendous loss!
For many of us, it was Mickey Mouse that made our childhood awesome. Walt Disney certainly outdid himself on this one but any cartoon never really stands out if we exclude the wonderful voice actors working behind the scenes.
And today we lost the voice of Minnie Mouse. Veteran voice actress "Russi Taylor" passed away at the age of 75, confirmed by the current Disney CEO, Bob Iger.
Bob in a heartfelt statement stated,
"Minnie Mouse lost her voice with the passing of Russi Taylor. For more than 30 years, Minnie and Russi worked together to entertain millions around the world — a partnership that made Minnie a global icon and Russi a Disney Legend beloved by fans everywhere."
Her longtime friend and Goofy voice actor Bill Farmer also expressed his condolences to her family members and remembered her.
"Russi was as close as family; as wonderful, funny, and sweet as Minnie Mouse, and as talented yet humble as you would expect. I will deeply and dearly miss her."
Apart from her famous work as Minnie she also got involved in several other projects as well, which included but not limited to television, theme park experiences, and animated short films.
Don't Miss: Why Did Game of Thrones Change The Night King Actor in Season 6?
Many years ago, before to landing her dream job, Russi recalled how she, along with her mother and brother, met Walt Disney himself. Apparently, she went to the Disneyland at night and met Walt as he was sitting on a bench nearby.
She went up to him and talked and when Walt asked whether what she wants to become after growing up for which she said, 'I want to work for you.'
For her outstanding career, Minnie was also nominated for Primetime Emmy in the Character Voice-Over Performance.
You Will Also Like: Why Did Disney Remove This Controversial Lion King Scene In 2002?
Many of you might not know that her late husband, Wayne Allwine, was the voice behind Mickey Mouse, the husband of Minnie Mouse.
She and Wayne were married from 1991 until his death in 2009. She shared four step-children with Wayne.
-->