Samatha Ware Criticizes Lea Michele's Apology, Saying "She Hasn't Learned Anything"
Published Fri Jun 12 2020 By Sea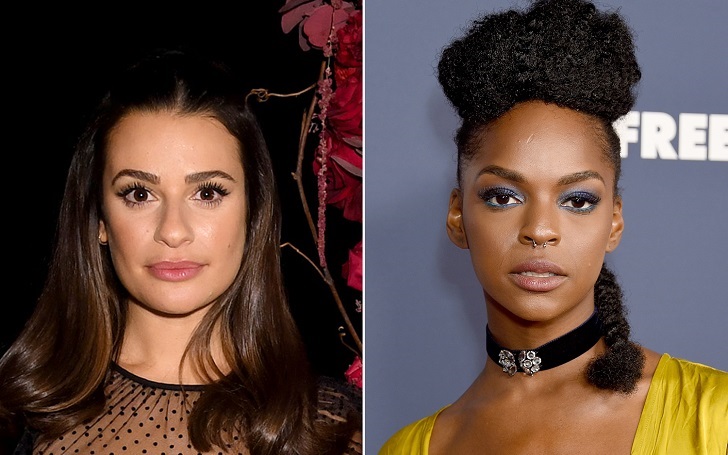 'Glee' star Lea Michele hasn't been characterized as "racist" by anyone, but Samantha Ware believes her private apology to her suggests "she hasn't learned anything".
Samantha Ware has gone viral for standing up against Lea Michele's now-deemed ironic Twitter post. Following her response, a host of other actors have spoken up as well, and but it's not just of the race in question. Aside from black actors, trans model Plastic Martyr claims Michele screamed at her for being in the women's bathroom.
Following the backlashes and losing the 'HelloFresh' sponsorship deal, Lea Michele has apologized over & over again and also has reached out to everyone concerned personally. But no one is buying the apologies. Certainly not Ware, who believes "Lea suffers from a symptom of living in this world in an industry that is tailored to white people."
In an interview with Variety, Ware discussed the time of her first TV acting days on the set of 'Glee', her interaction with Michele and how no one wanted to stand up against her when she threatened everyone that she would fire them. Heather Morris says she witnessed the whole thing.
Also: 'Teen Mom' Disconnects from Taylor Selfridge After Racist Tweets Resurfaces
Among the ones Michele reached out to, Ware was obviously a part of it, who actually denied giving out any personal information to Michele. She asked her to contact her representatives, thus receiving an email of apology from Michele on June 3. But yeah, her words didn't seem too convincing for Ware.
"It shouldn't have to take my tweet," Ware says in the interview. "When you tweet, "Black lives matter," that would mean you have an understanding of what that hashtag means, but it's clear that it doesn't. Does Lea even know what a microaggression is? I don't know. All that her apology did was affirm that she hasn't learned anything. Am I calling Lea a racist? No. Does Lea have racist tendencies? I think Lea suffers from a symptom of living in this world in an industry that is tailored to white people."
Michele has yet to respond to this again.
Stay tuned and connected to GlamourFame for more celebrity news and updates.
-->