SamsBeauty Wigs (Review) - Are They Best in the Market? Everything You Need to Know About Thier Best-Selling Lace Front Wigs
Published Thu Mar 12 2020 By Chester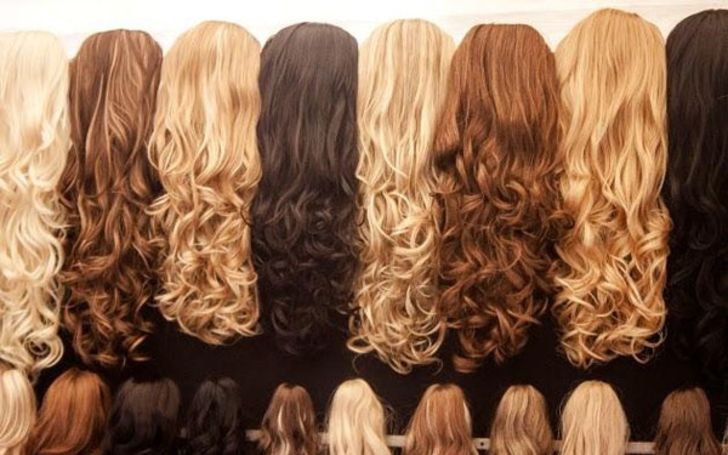 Are you tired of buying stifling-itchy wigs that drowns your confidence while outing or attending important ceremonies? Precisely due to its unnatural looks and its un-stickiness? Don't worry; we've got your back.
So overviewing the glamour market trends we've come up with a result 'SamsBeauty' the product oodles of follower seems to be anxious about. So clear the fog, here we've brought you with its in-depth review.
Before we proceed, we've come with speculations and reviews of the product accounting reports from various outlets, consumer experience, and Youtube product reviews. So without wasting any time let's dig in,
Sams Beauty's Lace Wigs
Lace Wigs
SOURCE: Sams Beauty
A lace wig shares base entirely made out of Lace. Full Lace can be pulled into a high ponytail and up-do's.
The best part about lace wigs is it is made out of hairs that are less fragile and shares a less susceptible of ripping or tearing than a lace. And Sam's lace wigs to simply say is awesome and stylish.
SOURCE: Sams
One of the best parts of lace wigs is they can be a good alternative to those who are no willing to opt for expensive hair transparent or any surgical methods. And can be worn while doing sports, yes they do.
Synthetic Hair Wigs
Synthetic Hair Wigs
SOURCE: Sams
Cool and trendy variety of choices, the synthetic hair collection from Sams is definitely the best int the town. They are cheap and affordable with realistic looks.
Check Out: 8 Awesome Hair Color for Girls to Match Yourself with This Spring
Can anyone identify the above hairs as wigs, well it's hard to distinguish, isn't it? The product is available from the price ranging from $10 to $20, and there's a sale going on, so we say better hurry before it's late.
Human Hair Wigs
Human Hair made wigs.
SOURCE: Sams
Made out 100% of natural human hair makes you feel like your grown hair. The best part about the product is that they feel real and are quite comfortable.
We feel you as wigs normally give you irritation and allergies, but don't worry about Smas cause they are naturally light, comfy, and reliable. They contain comb on the back and front end specially designed to glue it naturally while you are wearing it. The product is available at a price of $28.
Clearance
Get it soon.
SOURCE: Sams Beauty
Sams also offers its customers different options, such as providing offers while clearing stocks. The best part about Sams wigs is they change with fashion trends. So, you can get yourself some of the best wigs during the sale.
The main highlighting and essential part of Sam's wigs is they are affordable and cheap. And as in now, they are cleaning the wig for just $2 bucks. Less than McDonald's and yes looks pretty much real while wearing.
Find Out: 24/7 Retinol Eye Cream from Dr. Brandt Skincare - Everything You Need to Know!
An afro hair cost around $12.99, which is pretty cheap in comparison to its quality. They are actually awesome and flexible. You've lots of options provided, out of which you can choose the appropriate one.
We hope you enjoyed the article, stay tuned for more Beauty and Product articles on Glamour Fame.
-->