Who are Sandra Denton's Kids? Learn About Her Family Life Here
Published Thu Nov 18 2021 By Jessica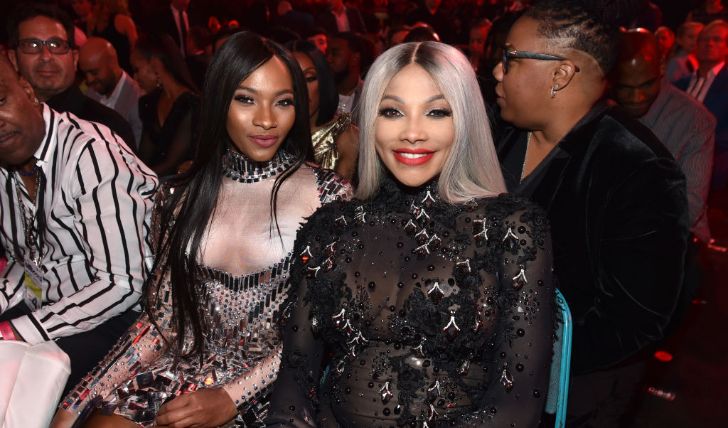 Sandra Denton is a Mother of Two: All Details of the Rapper's Relationship with Her Kids!
Best known for the 1986 smash Push It, Sandra Denton is a rapper and actress popularly known as Pepa of the hip-hop girl group Salt-N-Pepa. The 57 years old rapper-turned-actress is a supporting cast member on the music reality television show Growing Up Hip-Hip.
Born Sandra Jacqueline Denton, on November 9, 1969, in Kingston, Jamaica. She spent her early life on a farm in Jamaica and later moved to Queens with her parents and seven more children. Not to mention, Pepa even honored her place of origin by naming her cat Jamaica. Denton released her memoir Let's Talk About Pep in 2008, where she listed her battles, her toxic relationships and her career with Salt-N-Pepa.
Denton is a Doting Mother of Two Children!
The Push It rapper is a doting mother of two grown-up children, one 31 years old and another 23 years old. Pepa had her first child, a son named Tyran Jr. Denton, on July 6, 1990. Many think that Denton had Tyron with her ex-husband Treach, but that is not the case. Pepa conceived Tyron when she was dating Barry Riddick, aka rapper Tyran "Tah-Tah" Moore.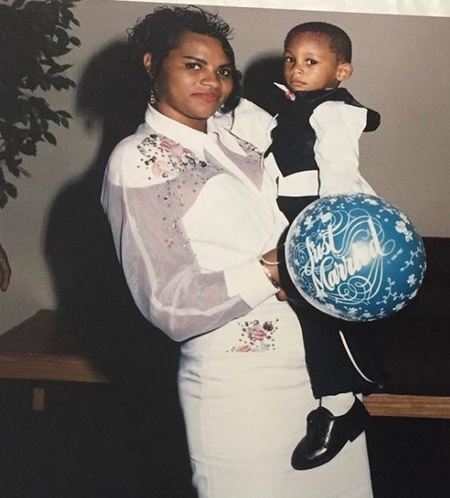 Rapper Sandra Pepa D with her toddler son, Tyran Moore.
Photo Source: Instagram (tysensei07)
Pepa, along with her son, has often appeared on episodes of Growing Up Hip Hop, and viewers well know the tension between the family's dynamic. Tyran's father isn't a famous figure in the hip-hop industry like his mother; in fact, it is known that Riddick had quite a run with the law back when he was pursuing a career in rap. And, as per Tyran's Instagram bio, the son of Sandra is an entrepreneur and runs a brand called Equaly Unique.
Don't Miss: Who are A J Buckley's Kids? Learn About His Family Life Here.
Tyran reportedly has a good relationship with Treach, best known from the hip-hop group Naughty by Nature and the father of his half-sister Egypt Jahnari Criss. Pepa and Treach had their daughter out of wedlock in September 1998. Though the couple attempted to stay together by getting married in 1999, they called it quits soon after Treach allegedly assaulted Pepa.
Sandra's daughter is an aspiring rapper.
Source: Maximo TV
Denton's daughter, Egypt, wants a music career. The 23 years old made it clear from the beginning during her debut on the Growing up Hip-Hop, where she showed no interest in college. Egypt, too, has been a subject of controversy, just like mom. She started dating rapper Sam Mattick in season 4 of GUHH and received widespread backlash for dating the father of two.
In addition to Egypt's career, she labels herself as the Princess of Hip Hop. It appears that Egypt is religious with a strong faith in God.
Denton Called Out By Boyfriend's Ex-Wife!
If you follow Denton on her Instagram, then you'd know that the hip-hop star recently flexed her relationship with a man named Aundre Dean. Pepa posted a picture of herself lightning a cigar for her man. The next day, Dean's ex-wife reposts the same picture but slams the Salt-N-Pepa rapper in the comments.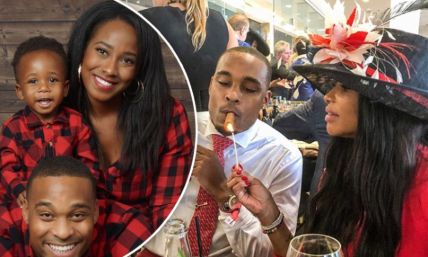 Woman slams Pepa for stealing her husband.
Photo Source: Daily Mail
Dean's estranged wife, Jordyn Taylor, writes, "When mistresses talk about God, it's laughable," referencing Pepa's caption on the picture. Taylor claims Dean left her for Pepa while she was pregnant with his second child. Taylor goes on to blame the rapper for keeping Dean away from his children and micro-managing his career.
Recommended: Who are 6ix9ine's Children? Learn About His Family Life Here.
Pepa has since deleted the post of Dean and hasn't responded to Taylor's comments. Denton is currently gearing up for the 2022 MixTape tour, which she will participate in with the iconic New Kids on the Block, Salt-N-Pepa, En Vogue, and Rick Astley. Tickets for the anticipated tour are already out.
For more information and news on your favorite stars, stay connected to Glamour Fame.
-->