Sara MacDonald Finalized Her Divorce With Her Spouse of 12 Years! Read About Sara's Relationship with Noel Gallagher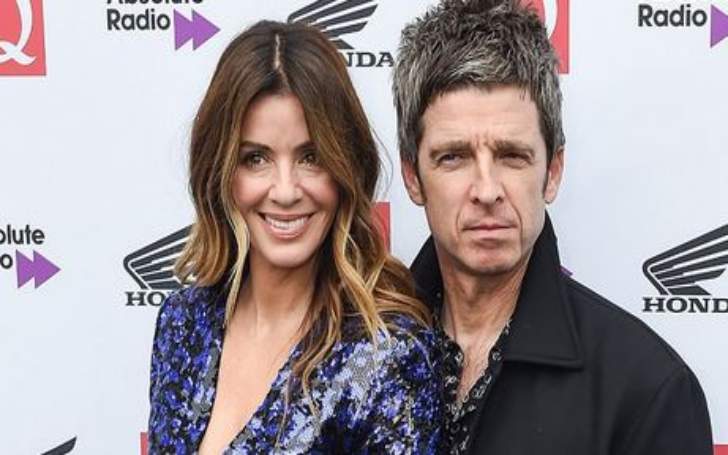 Sara MacDonald is a popular name in the world of music. She is a Scottish Publicist who rose to prominence as the wife of the English rock star Noel Gallagher. Apart from her husband's name, she has worked with several clubs and fashion companies.
In 2013, MacDonald won the Most Stylish Female award at the Scottish Style Awards. Regarding her husband, Noel is one of the most successful songwriters in British music history. He is the former lead guitarist, co-vocalist of the rock band Oasis and founder of Noel Gallagher's High Flying Birds.
Sara MacDonald Finalized Her Divorce With Her Spouse of 12 Years
Noel Gallagher often gathers a large spotlight through his incredible career. Additionally, his personal life is all over the media due to his popularity. Recently, Sara MacDonald and Gallagher created a massive buzz in the music industry through their split. The news of Sara and Noel's divorce is all over the internet and is one of the trending news in the music industry.
On January 2023, the ex-couple jointly announced they are walking separate paths to the world. The divorce will be finalized on September 2023. Despite the split, the duo has stated that their children will be the number one priority for both. The singer is set to move out from his South Downs Mansion, which is in Hampshire.
Many of his fans wonder if their separation will lead to the reform Oasis band again. However, neither of the band members has responded to this comment. Moreover, MacDonald and Gallagher are working out everything steadily to reduce disturbance. Also, their families have requested the media respect their privacy.
A Sweet Love Story
In the early 2000s, Noel Gallagher and Sara MacDonald encounter for the very first time. They were spotted together at Ibiza nightclub Spance in June and started their friendship. Their closeness even led to the singer's first divorce from his wife. However, Gallagher claimed that he had never been unfaithful and hadn't cheated anyone.
Soon they developed a sweet romance and started appearing together in several public places by holding hands. For Gallagher's meeting with the author, the award-winning rockstar even wrote a song Waiting for the Rapture.
Despite so much love, Sara and Noel broke up in 2002. MacDonald stated that Gallagher was too childish and didn't have any intention of a long-term relationship.
Sara Exchanged Wedding Vows With Noel Gallagher in 2011
Sara MacDonald and Noel Gallagher again reconciled and started appearing in several London Party scenes together. In 2011 after a decade-long dating life, they finally decided to wed. The wedding ceremony was held at New Forest National Park's Lime Wood Hotel.
Only a few guests witnessed the grand ceremony and congratulated the newlywed couple. English comedian Russell Brand even served as a best man at the wedding and gathered huge attention. Every detail from the marriage was kept behind closed doors due to their nature of privacy.
MacDonald: Mother of two Sons
Sara MacDonald and Noel Gallagher are no longer together but still have good terms with one another. Despite their split, they are still parents of two beautiful kids.
With their two-decades-long romance, MacDonald and Gallagher are taking care of their two sons. On 22nd September 2007, MacDonald gave birth to her first child, Donovan Rory.
Later, the former pair welcomed their second child, Sonny Patrick, into the family on 1st October 2010. The two kids are fifteen and twelve years old, respectively. Like every parent, the former Mr. and Mrs. Gallagher take good care of their children.
Regarding their split, the duo has stated that their kids are top priorities and provide good care even if they are apart. As of now, the two sons are living with their mother in Hampshire home.
Ex-Husband Noel Gallagher was Previously to Meg Mathews
Don't Look Back in Anger's singer, Noel Gallagher, met his first wife, Meg Mathews, in the mid-1990s. In 1994, he met his ex-wife through her roommate Rebecca de Ruvo.
At that time, Swedish TV presenter Rebecca and the singer were dating. Interestingly, Gallagher fell in love with Meg and left the reporter to start a romance. They then began appearing in several places together by holding hands.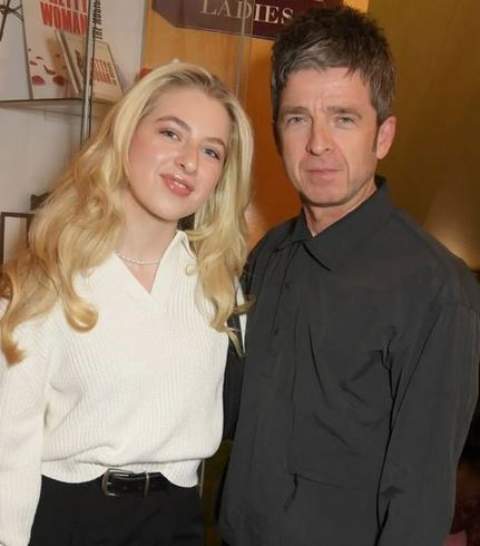 In June 1997, they accepted one another as lifelong partners in Las Vegas. However, after only four years of marriage, they announced their split.
In January 2001, they finalized their divorce, claiming Noel had an affair with Sara. Despite their unexpected separation, the former partners are still parents of one child. On 27th January 2000, Matthews gave birth to their first child, Anais Gallagher, in Portland Hospital.
Anais is now in her early 20s and is already an Instagram star with over 230K followers. She is also a model for Monsoon Accessorize and has appeared in the CBBC program Friday Download.
The singer was previously engaged to his ex-fiance, Diane, at eighteen but never married. Also, in 1988, he lived with his ex-girlfriend, Louise Jones, for whom he wrote the song Slide Away.
Why Doesn't Author Sara MacDonald Like Liam Gallagher?
Sara MacDonald and Noel's brother, Liam Gallagher from Oasis, came head to head in 2018. The feud started after Liam was interviewed in a newspaper and stated that he didn't care if his family and kid were abused on social media. During that time, their daughter, Anais, frequently got negative comments.
In response, MacDonald wrote some vulgar comments to the singer ad even stated, "please god have dropped dead by the time my kids are on social media."
This is the first time the publicist has spoken about music's huge rivalry. Later, Liam claimed that the main reason for the split of the Oasis was due to her.
In 2019 Sara again started the feud, referring to him by many vulgar names. On the other hand, Noel insists that he will never reconcile with his brother due to his verbal attacks on his wife.
Find Out Why Does Lewis Capaldi Keep Trolling Noel Gallagher? This Time Appearing On Stage In Chewbacca Mask!
For More Exciting Content, Visit Glamour Fame.
-->