Russell Brand Is Set To Host A Night Of Solo Performance About Mental Health
Published Thu Aug 29 2019 By Chester
Russel Edward Brand is set to host the solo night performance regarding mental health.
MTV presenter Russel Brand is about to host a program themed to raise awareness about addiction, and it's sobriety, tacking the pain and harsh things life offers.
The Arthur star himself was once a heroin addict and later found out its drawbacks he even started a fund within Comic Relief, 'Give It Up.'
SOURCE: Pinterest
The 44-year-old Brand shared,
For this night, mental illness and addiction will adorn The Old Vic stage, celebrated, explored and attacked through Cracked. I am honored to have been asked to take over the asylum, albeit for one night only.
In the upcoming mental health program, 'Cracked', various performance will be held at Old Vic in London, which will be joined by several other prominent artists.
Some of the Hollywood big names are also part of the show such as 'Girls' creator Lena Dunham who often motivates people with powerful message about self acceptance and Friends star Matthew Perry who are helping to write contents using their personal experiences for the show.
SOURCE: IMDb
Other writers for the show include curator of Feminist Don't Wear Pink, Scarlett Curtis, similarly physician Gabor Mate and performer Kate Tempest.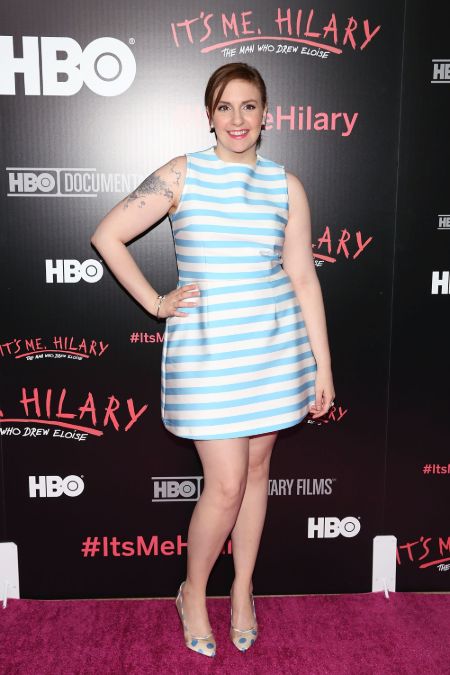 Source: CelebDetail
Various other performers will be joining the social show 'cracked' with their stories and performances. The event Cracked will take place from Sunday, September 29. Join the show and be part of the action as we know how harmful addiction is since it makes you self-obsessed and aggressive.
If you are updated with the reality show, then you might well know the former MTV star David Eason who allegedly shot and killed his bulldog, made her wife Jenelle Evans fired from Teen Mom 2, lost custody of their children due to drug side-effects ending with psychotic behavior.
Besides even Batman Ben Affleck went to rehab to get sobriety against his drinking addiction. So let's 'Say no to Drugs and Alcohol'. Stay tuned and connected to find updates on the news.
-->