Who is Sarah Wayne Callies' Husband? Learn About Her Married Life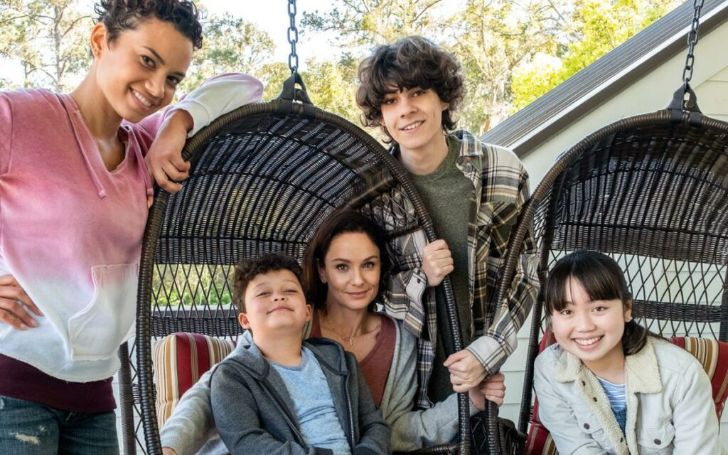 Sarah Wayne Callies is married to a martial artist Instructor: Inside the couple married life.
Sarah Wayne Callies is an actress best known for starring in the role of Sara Tancredi in Fox's Prison Break. She is also widely recognized for playing Lori Grimes in AMC's hit series The Walking Dead.
Callies was born on June 1, 1977, in La Grange, Illinois. Her parents, Valerie Wayne and David E. Callies are English and Law professors, respectively. Sarah's parents worked at the University of Hawaii, located in Manoa. Callies married a martial arts instructor.
Who is Sarah Wayne Callies' Husband?
Sarah Wayne Callies' husband is Josh Winterhalt. They began dating sometime in 2001; however, Winterhalt and Callies kept the exact date hidden from the fans. Shortly after, Josh and Sarah married on July 21, 2002, in a private wedding ceremony without public notice.
Sarah Wayne Callies' husband is none other than the martial arts instructor Josh Winterhalt.
Photo Source: Affairpost
Only their families and close ones attended the ceremony. Sarah and Josh lead quite a precious married life, and their bond is as strong as ever. It's been nearly two decades since their marital relationship, but it is still heading sturdy.
Also, See: Who is Sonny Chiba's Wife? Learn About His Married Life
Joshua is a martial arts instructor, which lies in his Craft. Unlike his wife, Winterhalt hasn't been in showbiz but has built a pretty successful path in his way field. Sources even reported that he got involved in martial arts early. Similarly, he holds an American nationality and is Caucasian as per his ethnicity. But very little information is available regarding his personal and professional life.
Details on Sarah Wayne Callies and Josh Winterhalt's Children
Although they have been married for decades, very little knowledge is known about their marriage. They began dating a year after they met each other at Dartmouth. After being in a relationship for quite some time, they tied the knot.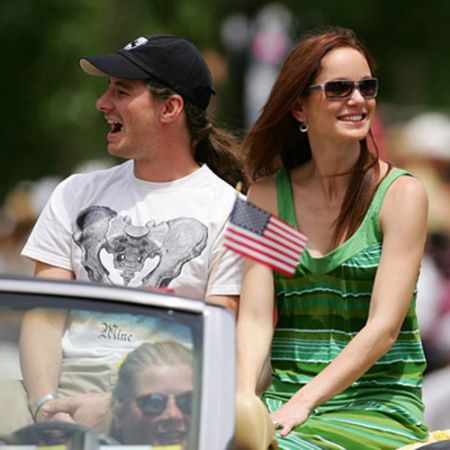 Sarah Wayne Callies and Josh Winterhalt met at Dartmouth.
Photo Source: Affair Post
By 2007, Callies' publicist confirmed they were expecting a first child, Keala Wayne Winterhalt. Later, in 2013, they announced that the couple had a second child son by adoption, and kept in touch with her son's birth mother through these decades.
One of the reasons there's very little information about their past and present ventures is the lack of any solid online presence. Sarah's family has no accounts on major social media websites, including Twitter, Facebook, and Instagram.
Related: Who is Tim Tebow's Wife? Learn About His Married Life
Sarah's husband also rarely appears with his wife in public, and they prefer to keep their relationship private. On the other hand, Sarah is very active on social media, having accounts on Instagram and Facebook. She mainly posts to foster some of her recent and upcoming projects.
Callies also posts personal photos, family photos, and videos to interact with her fans. However, her husband rarely makes an appearance in any of her posts which is quite fascinating.
Sarah Wayne Callies and her rise in Entertainment Industry!
Sarah first debuted in an episode of Law & Order: Special Victims Unit in 2003. Later, She then appeared in an episode of Dragnet and Queens Supreme. Soon after, the actress came as guest-starred agent Kim Hall in the series Numb3rs in 2005.
Sarah was also cast as Sara Tancredi in the Prison Break drama series. After two years, in 2007, Callies acted in four episodes of Queens Supreme. Around that time, she also did the flick Whisper.
Then Sarah played in the television film Prison Break: The Final Break. In 2010, Callies portrayed the character of Lori Grimes in the series The Walking Dead. The actress also reprised her role as Sara Tancredi in Resurrection: Prison Break in 2017.
For more information and news on your favorite stars, stay connected to Glamour Fame.
-->