Who is Sonny Chiba's Wife? Learn About His Married Life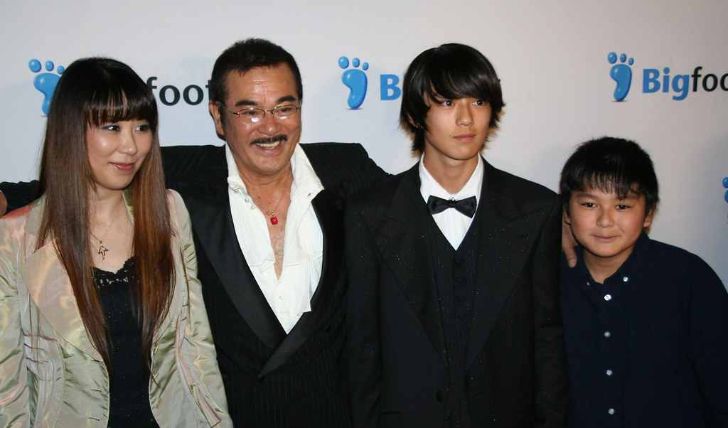 Sonny Chiba Was Married Twice: The Actor Died of Covid at 82!
The world has lost a legend as Sonny Chiba passed away on 19 August 2021. The Japanese actor and martial artist gained international fame by playing Hattori Hanzo in Quentin Tarantino's Kill Bill. Born on 22 January 1939 in Fukuoka, Japan, Chiba grew up inclined towards artistic gymnastics.
From being a serious candidate in the Japanese Olympic team to securing a first-degree black belt quickly, Sonny, however, found his calling in cinema. The late actor was married twice and had one daughter from his first marriage and two sons from his second.
Who is Sonny Chiba's Wife?
The Kill Bill actor was married to Japanese actress Yoko Nogiwa from 1973-1994. Nogiwa, who is still remembered for classics like Nichiren, The Battle of Port Arthur, and Minna no le, died of lung cancer on June 13, 2017, at 81. The couple co-starred in the TV series Key Hunter. They had a daughter named Juri Manase.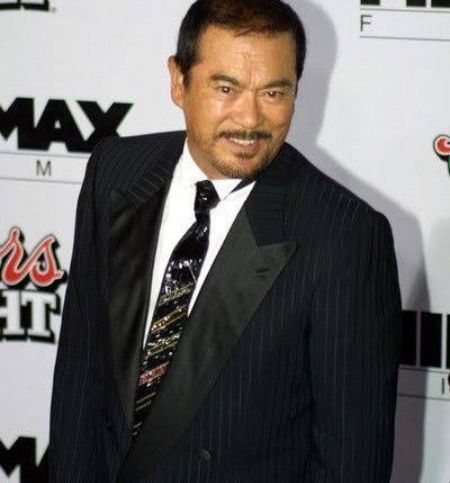 Chiba had three children from his two failed marriages.
Photo Source: VN Explorer
After divorcing his first wife in 1994, Chiba tied the knots with Tamami Chiba in 1996. The duo had two sons together. Unlike his first notable wife, Chiba's second wife, Tamami, remains a rather anonymous figure. The pair legally separated in 2015.
Check Out: Who is Lane Kiffin's Wife? Learn About His Married Life Here.
As the Fukuoka-born actor kept much of his personal life away from the limelight, it is not known whether the late star had an arduous conjugal life or not. Both his marriage and divorce had ended without any hoopla. The Japanese actor was known to be a doting father to all three of his accomplished children.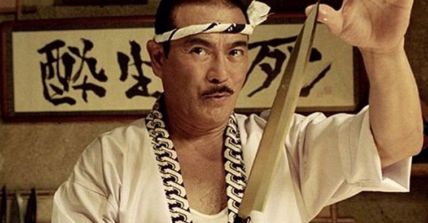 Chiba gained international fame playing Hattori Hanzo in Kill Bill.
Photo Source: Den of Geek
Mackenyu Arata, Chiba's older son, was awarded the 40th Japan Academy Newcomers of the Year Award in 2017. His credits include Rurouni Kenshin, Kiss that Kills, and Peach Girl. Gordon, the youngest, has also followed in Chiba's footsteps and is an actor and martial artist. Sonny's first child, Juri, aged 46 now, is also an acclaimed Japanese star.
R.I.P Chiba!
In an onscreen career spanning more than five decades, Chiba was a part of over 100 films. Fondly remembered for his role in Kill Bill, Chiba's claim to international fame was The Street Fighter (1974). His worldwide appeal was further amplified by hits like The Fast and The Furious: Tokyo Drift.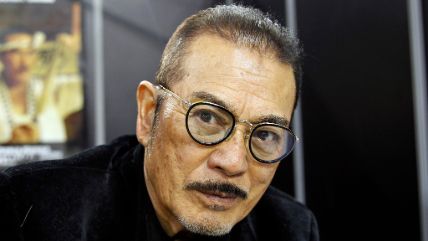 Chiba passed away of Covid-19 at 82.
Photo source: Techno Trenz
If reports are to be believed, Sonny wasn't vaccinated against Covid-19. The actor was reportedly suffering from pneumonia caused by the virus. Despite going to the hospital days earlier, Chiba was unable to recover from the complications.
Don't Miss: Who is Brittany Commisso's Husband? Learn About Her Married Life.
Verifying Sonny's tragic death, his agent, Timothy Beal, said, "He was a humble, caring and friendly man," Beal further adds, "He was a great friend and an awesome client." Hundreds of fans and some notable stars flocked to social media to pay tribute to the late actor.
Mortal Kombat actor, Lewis Tan, writes, "A true legend. Your films are eternal and your energy is an inspiration." The six-time black belt winner was also remembered by writer and director Ted Geoghegan, The Academy of Motion Picture Arts, and more.
For more information and news on your favorite stars, stay connected to Glamour Fame.
-->