Scooter Braun Insists He's 'Good' Following His Feud With Taylor Swift
Published Sun Jul 07 2019 By Chester
Talent Manager Scooter Braun insists he's "good" following his Taylor Swift feud.
The 38-year-old entertainment director Scooter Braun recently acquired $300 million in Big Machine records from Scott Borchetta – the same label signed by Taylor Swift between 2005 and 2018.
Following this incident, Taylor, 29, who accused Scooter earlier of 'bullying' her published a long declaration saying that she felt 'blurred ' at the deal and insisted that her master tapes never have an opportunity to purchase herself.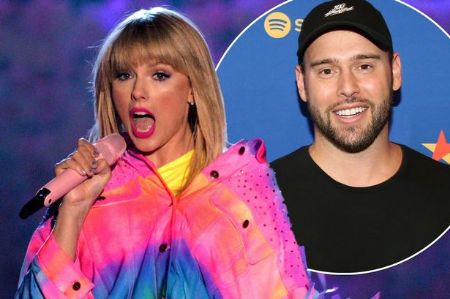 The obligated statement by Taylor even led to feud with Justin Bieber and several celebrities from both sides have been defending Scooter and Taylor since her article, but when it comes to Scooter 'he was doing fine in the aftermath of the drama'.
On the other part, Scooter answered few adverse remarks but decided to remain calm and answer kind messages. Responding to a message that read "F**K YOU", he wrote: "Bless you."
And when another critic said: "I hope you get the karma you deserve," he responded: "Me too. Thank you. Have a good one."
The news follows that Scooter – who manages the likes of Justin Bieber and Ariana Grande had a personal discussion with Taylor but would not comment openly on the feud.
A source shared to Metro,
"Scooter is open to having a private conversation with Taylor to clear up everything that went down. He re-posted some messages of support on his Instagram Stories, but he has no intention of releasing a formal statement and blowing up the situation even more than it already has been. This is between Scooter and Taylor, not the world."
Ariana Grande first published a supportive message towards Scooter in her Instagram story but later removed the post and Justin Bieber defended it openly.
What a great Gesture! Taylor Swift Donates $113K to a LGBTQ Group from her home state of Tennessee >>>
Well let's see where the story takes us to. Stay tuned and connected to find updates on the news.
-->