Scott Disick Fans Left Unimpressed Following His Latest Instagram Post
Published Thu Apr 18 2019 By Chester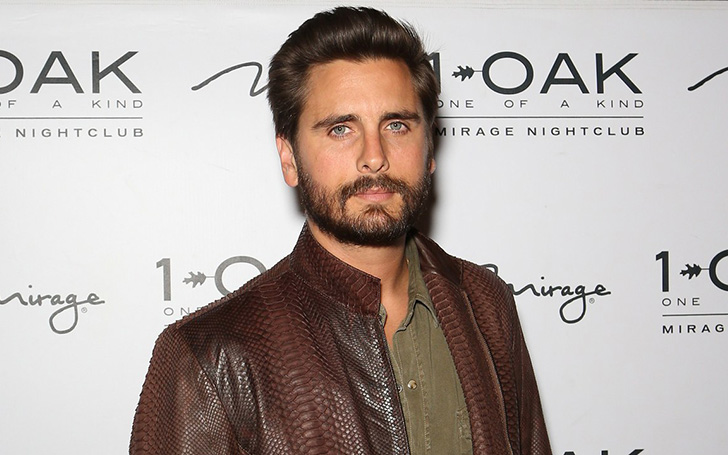 Fans are alarmed and currently revulsing Scott Disick's recent Instagram post resembling Khloe Kardashian.
After a recent cheating scandal between Khloe Kardashian husband Tristan Thompson and Kylie Jenner best friend Jordyn Woods Scott Disick expressed support for his longtime best friend Khloe.
Despite Khloe Kardashian and Scott Disick longtime friendship, he is also the former husband of Khloe's sister Kourtney Kardashian and recently Disick,35, expressed his love and support for his longtime best friend Khloe by posting a tempting hot photo of her.
View this post on Instagram
Scott posted the tempting photo along with the caption 'Been waiting all week to post this #wcw' from 'Women Crush Wednesday' post.
The picture was from Hakkasan nightclub in Las Vegas during the birthday celebration of Khloe's BFFs Malik Haqq and Khadijah Haqq McCray's 36th birthday.
The reality star who featured in 'Keeping Up with the Kardashians' Scott shared the photo among his 21.4 million fans and followers from his Instagram on March 14 where the post is liked by Kardashian's sister Kim Kardashian.
You may like: Khloe Kardashian Spotted On Her Way To Lunch In Sherman Oaks Joined By Kris Jenner and Scott Disick
After an hour later Khloe commented back on the captivating post,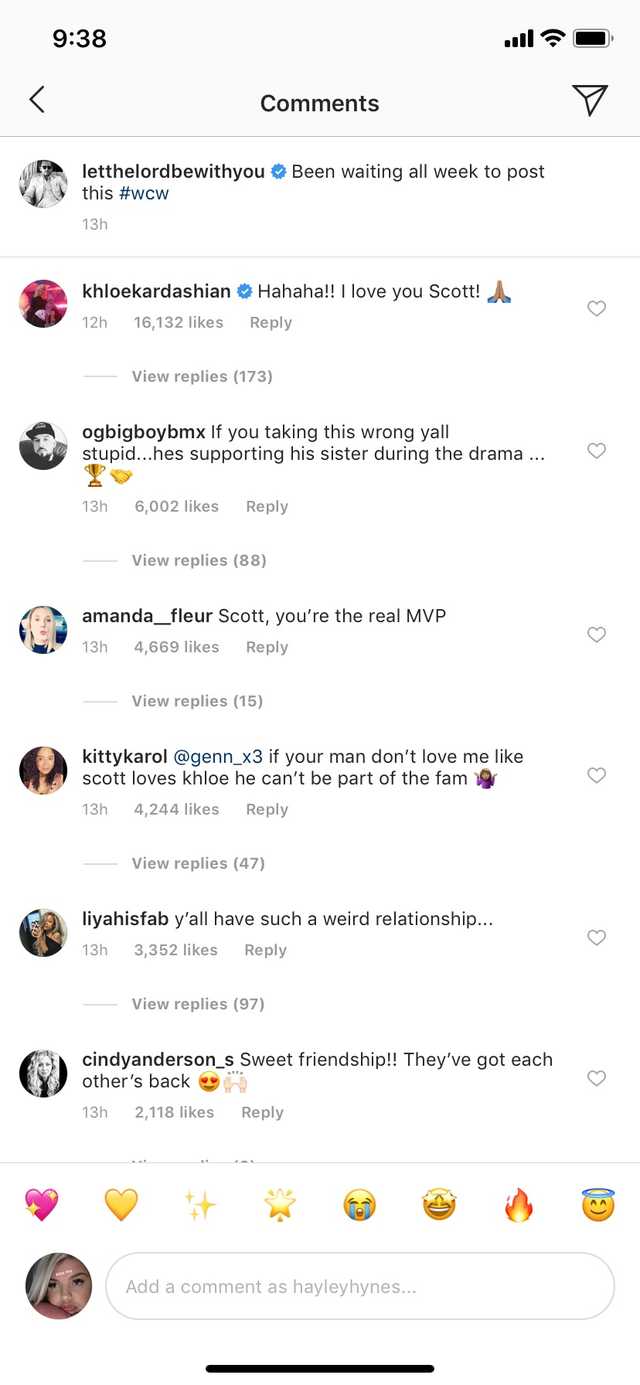 Khloe Kardashian comments back on Disick post
SOURCE: Narcity
Scott who is also a part of the Kardashian Family as he shares three children with Khloe's sister Kourtney, Reign,4, Penelope,6 and Mason,9 showed his support and love for Khloe.
However, the two is always known for their close bonds and friendship even leaving with rumors like they were romantically involved. Interestingly, Khloe exclusively opens their relationship during an interview by People back in 2015,
"Well Scott and I — were sleeping together apparently," Khloe quipped to Complex in 2015. "Obviously, we're best of friends, but what's crazy is how much I hated him before. He was a douchey little d—."
"He still falls off or makes mistakes, which everyone does. I don't expect anyone to be perfect, but what I like about Scott is that he's honest about his weaknesses and his strengths," Khloe adds.
Check out: Fans React To Khloe Kardashian's Break Up - Check Out Their Responses Including These Hilarious Memes
And meanwhile, Disick shares an Instagram post reflecting their strong bond among fans writing "Relationship goals".
View this post on Instagram
So guys what do you think about their strong bond and confusing relationship? Both stars seem to support each other and enjoy each other company.
-->