Who is Scott Disick's New Girlfriend? Grab All the Details!
Published Thu Nov 19 2020 By Bran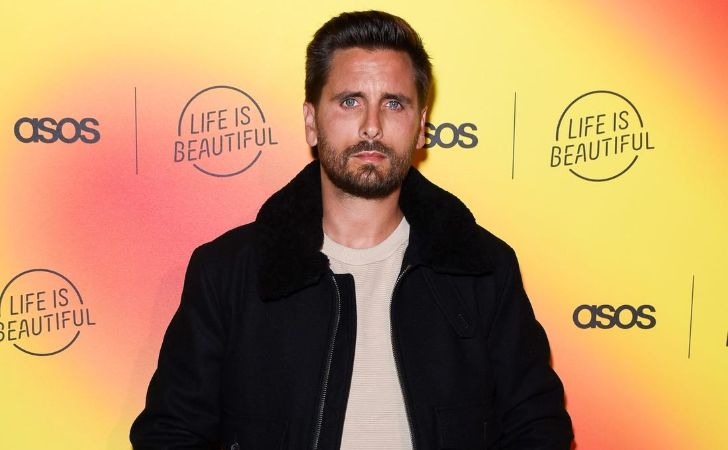 Who is 'Keeping Up With The Kardashians' star Scott Disick's dating after his recent breakup?
With a strong linkup with the Kardashian-Jenner family, Scott Disick is a social-media icon by now. Even though the renowned show, 'Keeping With the Kardashians' might be coming to an end, the baby daddy of Kourtney Kardashian is probably not going anywhere away from the media attention. Despite being the father of three Kardashian kids, he never stopped himself from getting back to the dating game.
Having spent the last thirteen years in 'KUWTK,' Scott Disick not just expanded his bank balance to millions but even got extremely famous among millions of global viewers. He even started his own venture, Talentless, a high-profile clothing brand. Apart from his professional success, his romantic life has been used to recurring changes with a new girlfriend in every short time. Stay right here as we take you close to the details regarding the new girlfriend of Scott Disick.
Scott Disick Spotted Dating 19-Year-Old Amelia Hamlin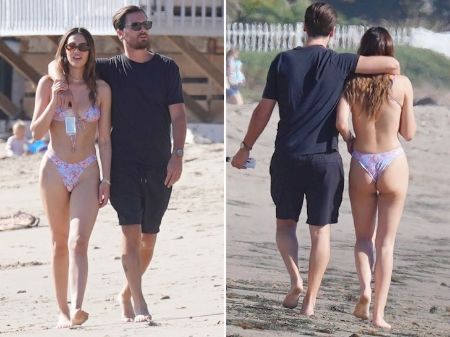 Scott Disick and Amelia Hamlin were hanging out on Santa Barbara beach.
Photo Source: TMZ
Scott Disick's dating life was on tabloids for many social media enthusiasts and Kardashian fans ever since he broke up with Sofia Richie, the 22-year-old daughter of American Idol judge cum reputed singer, Lionel Richie. It was just a matter of who and when would he get back to date a new girl.
Also See: Scott Disick Fans Left Unimpressed Following His Latest Instagram Post
Everyone kind of knew that the ladies' heartthrob couldn't be single for a long time, and bam, he was spotted cuddling with Amelia Hamlin in November 2020. In fact, judging by the trend, it looks like the father of three Kardashian kids looks to have a thing for the millennials as he looks to be dating the 19-year-old daughter of Lisa Rinna and Harry Hamlin.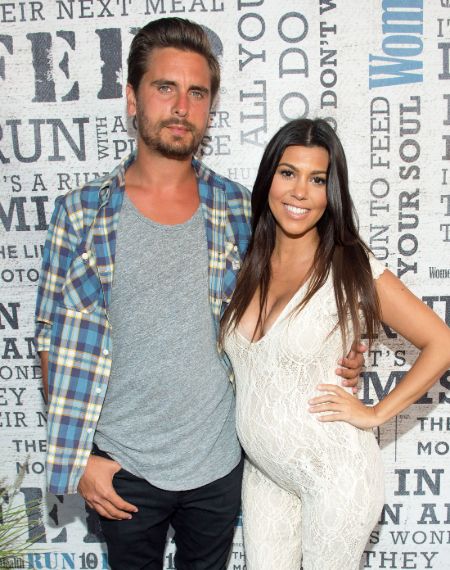 Scott Disick and Kourtney Kardashian share three adorable kids.
Photo Source: US Weekly
Scott Disick didn't have a good year at all as he was stuck with tragedy from an emotional hangover following his parents' death and the rough break-up. There is nothing for sure on whether their relationship would work or not, but as of now, Scott and Amelia look quite happy. The paparazzi's caught them hugging each other in Santa Barbara. The two recently hung out at the Halloween party, which might have been the start of something special.
Scott Disick and Sofia Richie Broke Up In 2020
While Scott Disick might be proud of how things stand with his new girlfriend, Amelia Hamlin, he was quite disappointed earlier this year as his three-year-long relationship with Sofia Richie came to an end. In fact, the break-up was kind of imminent, as the last two months of their relationship was stuck between a confusion of 'will they/ won't they.'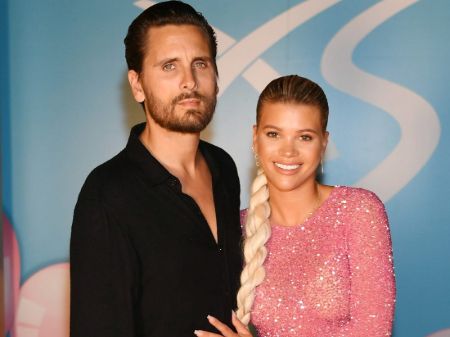 Scott Disick and Sofia Richie broke up in mid-2020.
Photo Source: Insider
Scott and Sofia first started dating in 2017, which broke all the headlines. Even though they broke up in May 2020, the longtime pair looked to have ended their terms on a friendly note since they were caught hanging out together in July 2020. Following their split-up, the ex-partner of Kourtney Kardashian was actually rumored and seen to be dating the super-gorgeous model, Bella Banos.
You May Like: Sofia Richie Showed Off Her Incredible Figure In A Skimpy Pink Bikini
For more news and updates about your favorite stars, please stay connected with us at Glamour Fame.
-->