Scott Disick Totally Sees A Future With Girlfriend Sofia Richie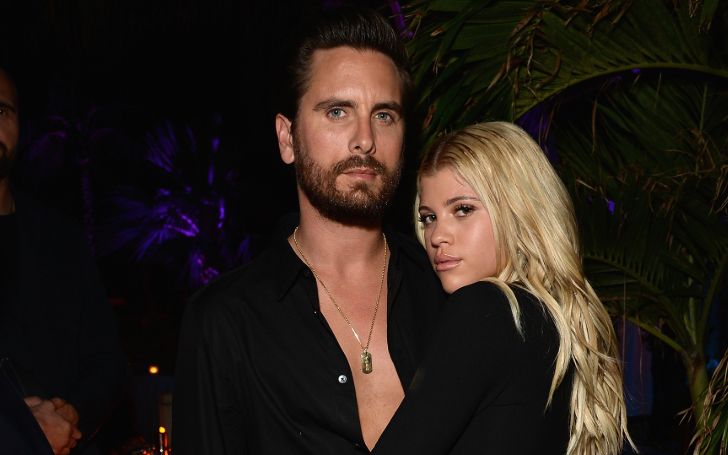 Scott Disick will marry his girlfriend Sofia Richie under one condition.
Scott Disick would not miss a chance to get on his knee for his girlfriend Sofia Richie, however, there is one condition.
Although the couple is in love and they both know it, Scott Disick has a concern that he can't seem to work around it.
It seems Scott Disick is worried about his Ex, Kourtney Kardashian. Scott wants his ex-lover to get married before he could propose to his model girlfriend.
See Also: Sofia Richie Showed Off Her Incredible Figure In A Skimpy Pink Bikini
This whole thing has led to wild dilemma whether the 36-year-old really wants to be with his new girlfriend Sofia or not. When asked, Scott said yes and wants us not to deem this situation as an excuse.
However, this all seems like an excuse for us, but what do we know. Since Scott is involving a third person, it sounds fishy.
Kourtney, on the other hand, seems far from getting married, at least for now, nor any time soon. One reason is, Kourtney is a celebrity and secondly, she has a daughter now.
Read Also: Kourtney Kardashian Wears a Thong Bikini In The Snow During Family Trip
The only right guy that seemed perfect for Kourtney was Scott himself, and now since they broke up, it is kind of impossible for the 40-year-old TV personality to find the Mr. Right.
Since they have broken already, Scott said it will look very wrong to get married before Kourtney does as it will hurt both Kourtney and their daughter.
Scott said he does not want to hurt the sentiment of his little daughter.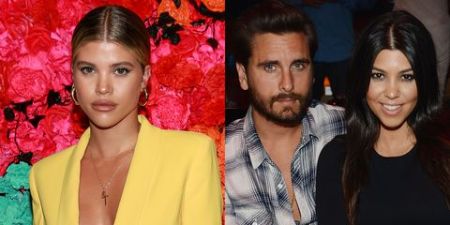 Only after they manage to move on and get a new life, he can think about the future with his new girl, Scott said.
Scott has cleared his conscience about the matter, however, how Sofia reacts to the situation is a different story.
Recommended: Khloe Kardashian Spotted On Her Way To Lunch In Sherman Oaks Joined By Kris Jenner and Scott Disick
No woman wants her man to involve the third person who was once his lover and with whom he shares a child.
All we can hope for now is, they find some way to work around the situation, and if Scott really loves Sofia, he will find it.
-->