Know about Scott Sveslosky; Danica McKellar Second Husband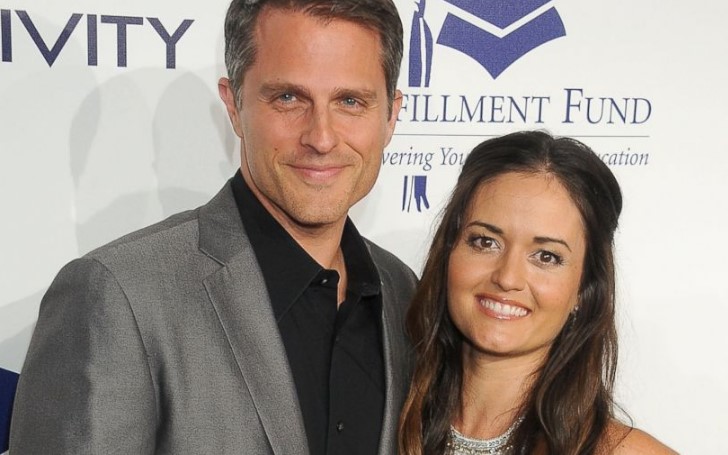 Danica Mae McKellar, commonly known as Danica McKellar, is an American actress who is recognized for her work in Hallmark Channel's 'Christmas Grand Valley.' It seems the actress' career and relationship are full of energy.
Recently, the 44-year-old actress tied the knot with her boyfriend, Scott R. Sveslosky, in a beachfront ceremony in Kauai, Hawaii. So we are pretty much sure you must be eager to know who Mr. Sveslosky is really, how did the couple meet, and things like that. Let's just find everything.
Scott Sveslosky and Danica McKellar Met on a Date Set Up by Friends
According to the reports, the story of how the couple met is interesting. Apparently, they met on a date set up by Scott and McKellar's mutual friends. And call it a 'Hallmark' effect, the 44-year-old actress fell in love with Sveslosky at first sight.
The actress revealed she fell for him instantly as she found out Scott was the man of her dreams the moment she met him. Even Scott said he felt the same for Danica. So, after eleven years of their first met, the couple tied the knots in November 2014.
Danica McKellar and Scott Sveslosky on their wedding day. The couple tied the knots in November 2014, in Kauai, Hawaii.
Source: E! Online
The duo's bond after the marriage has not lessened; in fact, it is only growing day after day for each other.
Scott R. Sveslosky is an Attorney
Though the couple found a perfect connection between each other, the two share entirely different professions. While Danica McKellar is a well-known actress, Scott Sveslosky is an Attorney in Los Angeles who works with Sheppard Mullin. While talking about the best part of Scott, he is actively involved in pro bono work and works at the Hunger Foundation, serving on the board of directors.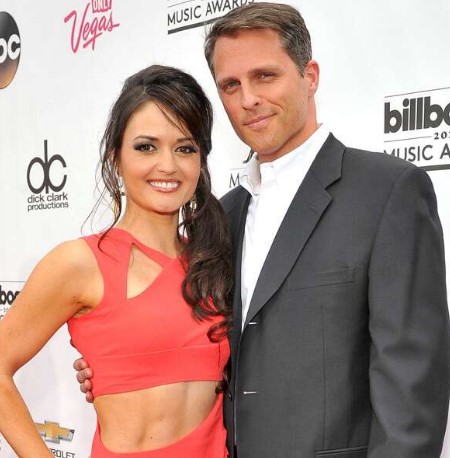 Scott Sveslosky is an attorney based in Los Angeles working in partnership with Sheppard Mullin. The 43-year-old lawyer holds outstanding records in his field.
Source: E! Online
Scott has experience of over 19 years in the field; the 43-year-old lawyer is one of the few attorneys who stopped deposition to evade capture and incarceration at the hand of corrupt government officials in a third-world country.
Also Read: Who is Debbie Mucarsel-Powell's Husband, Robert Powell?
Moreover, the 43-year-old lawyer teaches a graduate-level course in Conflict Resolution at Woodbury University and serves as a technical legal advisor for TV films (Now we can see some connection with McKellar.)
Scott Sveslosky Shares a Son, Hunter, with his Previous Wife
While going through the couple's social media, we found out Scott Sveslosky shares a son, Hunter, 15, with his former wife. The couple is even on this one as McKellar also shares a son, Draco, 9, with her previous husband, Mike Verta.
Danica McKellar with her son, Draco, 9. Both Scott Sveslosky and Danica share a son with their previous partners.
Source: Danica McKellar's Instagram
According to the reports, Draco and Hunter were just four and ten years old, respectively, when Scott and McKellar tied the knots. We can pretty much assume, the wedding was extra special and 'magical' as they walked down the aisle as the sun rose at 6:30 A.M. in Kauai, Hawaii. Even the weather was in their favor as the rain was predicted, but the sky remained clear the whole day.
Recommended: Who is actor Daniel Kaluuya? Does he have a girlfriend or a secret wife?
For more information on your favorite celebrities' lifestyles, stay tuned to Glamour Fame, and don't forget to sign up for the newsletter.
-->